Sponsored Ads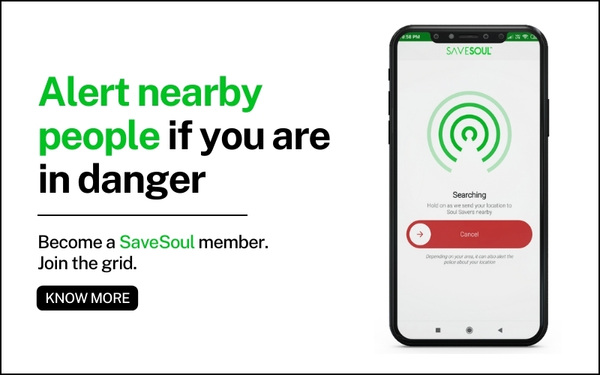 Many urban office goers claim that it took a pandemic for them to understand once and for all, as to how unfit they were, and also how they had been compromising their health for no reason at all. Fear has caused many things to people, and indeed the fear of the virus has given a filip to men and women of all ages to start their health and wellness journey afresh. For the ones who 'knew' about the importance of their health and had been 'thinking' about doing something about it, are now really doing something about it.
Increasingly, as more and more days pass by, more and more individuals have started to deliberately, if not subconsciously, put aside thoughts about the virus, since fatigue has set in, and people have accepted the new species' presence as something over which they do not have any control over, as long as they take the hygiene precautions seriously from their end and ensure social distancing at work or otherwise. It's the same for health hubs as well. People have started coming back and are making sure that they use sanitisers and sanitised equipment.
A renewed sense of hope awaits those in the health and wellness industry, especially the enterprises focused on preventive health, which would mean both physical exercises – like weight training, cardio, cycling, running etc. – and mental well-being which includes meditation and yoga and other activities of a mindful nature. Today, at Bangalore Insider we spoke to Nikhil, the founder of Chakra Athletica, a new age health and wellness studio. Below are the excerpts from our interaction. 
The bikes that the studio members will experience, what type or kind of bikes will they be?
They are world-renowned Keiser bikes that are not your regular bikes and also require one to wear specialised spinning shoes that are provided for a safe and fun spin session.
How do you plan to convince people to experience rhythm riding in a sea of so many wellness and fitness regimes not to mention everything from weight training to HIIT to Zumba to running?
Spinning isn't a fitness regime, it's a way of life. We focus on our mental health just as much as our physical health and the energy drawn from our 45-minute rides are what sets us apart. Here's a quote from a set of twin riders, "We love that we feel mentally and physically strong after every ride. Our hearts, bodies and souls synchronize and the energy created in the room is electrifying".
The workout itself is a customised 45-minute cardio and strength building session. When you ride in higher gears, you're working on strength, building and shaping your glutes, quads and hamstrings. When you're riding at lower gears, you're working on increasing stamina and shedding fat. Each class also has a dedicated dumbbells track, where the focus is on chiselling your upper body (biceps, triceps, pecs, delts, and traps). And don't forget those abs! Your core is constantly engaged throughout each class, which of course helps define your abdominal muscles. Most importantly though, the energy generated in the room is contagious and long-lasting. Riders are encouraged to flex their mental muscles and dedicate their 45-minute spin session to themselves, empowering them to take on the world outside the Chakra studio.
Everyone that has been and experienced a ride at Chakra from the time of our soft launches to our main launch have all LOVED their experience as there's nothing like this that exists and we have seen many of these people come back from the time that we started which is great considering the situation we are in and we look forward to having more people come and experience a ride at Chakra.

How're do you plan to price Chakra Studio's membership and where will the first studio in Bengaluru be situated at?
We have a pay by class model. One class is Rs. 714 (including GST) and we have a slew of packages that help returning riders save (5 classes – 3,463; 10 classes – 6,783; 20 classes – 13,065 – all prices are inclusive of taxes)
Our first studio is on Infantry Road.

According to you guys, what exactly is internal health and what exactly is external health? As far as we are concerned, health and wellness must be personalized as much as possible because every individual's mental and physical journey is different. However of course, unless nano-sized biosensors constantly give us health updates by the second via coursing through our bodies, we won't know exactly what's working and what's not. What do you think?
We believe that internal and external health go hand-in-hand. At Chakra, we focus on operating at the highest possible frequency, without worrying about statistics. When you genuinely give it your all, results manifest. Our number one concern is helping our riders feel empowered to accomplish their goals, be it in or outside the studio. We strongly believe that when your mind is happy, your body will be too. The definition of internal and external health is simply harmony.

Since nutrition plays such a big part, would nutritional guidance also be a part of your membership or will that be up to the members' network to find out?
We plan on hosting pop-up events to help our riders better understand their nutritional needs. We have a lot of interesting things planned for our riders and some of it does include educating our riders on the right kind of nourishment and food that one could consider as the basis of whatever each individual's goal is.
Know a great startup story or want to share your own? Write to us at bhumikka@insidermediacorp.com and we will get back to you. For more updates follow Bangalore Insider on Facebook and Instagram
Author