Sponsored Ads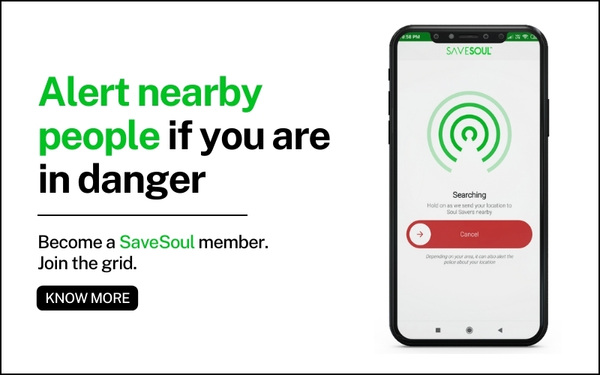 One can never stop learning. If someone tells you that there is nothing left for them to learn, that means that person has a lot left to learn. The more you learn, the more you train yourself, the more effective you become. Especially in this fast paced world where companies and institutions are looking for far more than just your college degree.
If you are an organization and are on the lookout for people to join, you need to find the right talent. One company that can make this task easier for you is the BYLD Group. Founded in 1998, BYLD Group is a comprehensive provider of personal, professional, and organizational effective solutions.
Bangalore Insider recently got in touch with the founder Yogesh regarding the BYLD Group and how it is shaping the future of HR. Below are the excerpts of the conversation.
Give a brief info about BYLD?
BYLD Group today is the largest group in South Asian region to provide value added services in professional areas of HR, business operations and related areas. BYLD was founded in 1998 with the establishment of the first company under its name. We are a comprehensive provider of personal, professional, and organizational effective solutions. Partners to leading global players spearheading in the field of coaching, leadership development and trainings, we are responsible for bringing them to India.
What made you start BYLD and what problem does it solve?
Wouldn't term the challenges and struggles as problems. I believe that learning is a continuous journey irrespective of age, gender or place. What brought this idea was when I attended leadership training in one of the companies I was working in and they organised this training for its employees. It was there that the trainer advised to get into this industry and he believed I had the potential to take this forward. The time when we started out, leadership development, coaching and training were not sought out the way they are now. The need and importance of these have spread and increased over time. Fortunately, we did not have to really struggle in getting clients to hire our services. Yes, the initial hiccups when we started the company were really at the basic manual level where we had to get all the work done ourselves. But I wouldn't term those as challenges and problems.
Over the years we realised that companies were looking far beyond and much more inclusive services in this domain, and then we kept on adding more brands which were globally renowned. Today when we look at what more than a dozen companies which are serving the same kind of needs in terms of staffing, or technology, assessment or coaching, leadership development, or sales function and customer service. We realised that there is an interesting need in client organization to have a single one-point entity to tale care of all their above-mentioned requirements. BYLD Group today the capacity to serve clients at any levels in terms of leadership development, right from the board room to the front end. It has got the maximum versatility in terms of curriculum in terms of the breadth, the depth and the methodology.
Tell us about what makes BYLD different compared to its competitors?
Three distinctive factors. First is our international alliances which help us get access to the global curriculum, researched, not me too and at the same time, verified across cultures.
Second, we've got team of consultants in the group today who've worked with us for 20-25 years with accumulative experience with more than 2000 plus hours of consulting, who can localize, adapt and even curate new courses if need be.
Third, is the infrastructure, and the support teams we have in terms of the diversified portfolio we offer.
So, when I say competitors, in our domain we do not have a single group or entity which can offer all this under one basket. Also, if you look at given the number of people we work with or the gross revenue or the kind of offerings we have got. Yes, we do have competitors in individual businesses, but as a single entity there's hardly else anybody who is offering our kind of composite set of services. So that's one part of it. Second part of it is that, unofficially we've received the feedback from our clients that we are the largest in this part of the world in South Asia, what we're trying to do together. So, we respect competition and we face competition in individual businesses, but as a group of companies we hardly face any competition as we have secured a unique spot for ourselves.
Tell us about yourself, your previous jobs/ventures? What were you doing before BYLD?
During his professional career of over four decades Yogesh has worked with leading organisations / brands at senior leadership positions. He started his entrepreneurial journey in 1998, and co-founded the first company in BYLD Group–Door Training and Consulting Pvt. Ltd–with General Motors as its first client. He went on to establish partnerships with several leading international brands like The Ken Blanchard® Group of Companies, Crucial Learning®, Everything DiSC® and Five Behaviors® (Wiley brands), Eagle's Flight™, Persona Global®, InsideOut™ Coaching, Trapologist at Work™, and Business Today Simulations. The latest additions in the aforementioned partnerships are Jenson8 and Tirian.
Where is BYLD based out of? Why do you think that is the best place for you?
BYLD Group is based out of Gurgaon, Haryana. However, our presence is pan India and we are expanding to Bangladesh and Nepal as well. India is a pool of talent and the dynamics of the market here is different from the rest of the world.
When I became an entrepreneur in 1997-1998, I was working as a very senior executive in a company in India, and then when I started my journey as an entrepreneur, we started doing even the smallest jobs ourselves. Over a period of time when we kept on increasing more business, we kept on adding more business lines, offering solutions etc, we realized that at the end of the day everybody has to change roles. So, from an operational person, I became more of an operational manager, and gradually reached a senior place in the organization, where many things got added and I realised it is time for me to step aside and look at what I can do as a mentor or as a guiding force to the group.
The challenges and more so in the given times of Covid and prevailing circumstances, which has squeezed every penny out of service sector, be it hospitality or travel and tourism, also inclusive is our industry, which are not essential spent unlike essential spend. So it gets impacted by economic factors and macro factors very quickly. So that is one part, though the diversity of our business has saved us as a group to a large extent as one business suffered, so the other took care of it. That way we are in a much better position. Many small businesses in isolated training and isolated assessments, they completely got wiped off. So we were fortunate and lucky enough to survive that phase.
One part is that of the macro factors. Our industry is very vulnerable, barring technology, whether its staffing or assessments, etc are very vulnerable to the economic changes. Second part is our ability to find good talent. See, it's a small industry and good talent is in limited numbers. So, hiring freshers, then train them, and make them adjust and understand this industry because you're not selling product. You're selling a concept where you need to engage with customers with high level of discussions.
Second challenge is in terms of talent. Third challenge is our speed of execution to go where we want to go in the next two years. How we can accelerate it and maintain it; because we are setting ourselves against very ambitious numbers and targets, and we want to dominate this category we are in. So that is something that doesn't keep be awake at night, but I keep thinking of how maintain that speed and momentum. These are the three things that come to mind frequently. And keeping me awake of course, is how you manage the finances of the businesses in the given times.
Who are your competitors and what are you doing to be better than them?
BYLD Group is at a very unique spot. There is no competition as a group so distinctively as compare to different businesses. There several companies to operate in the similar domain. However, we are the only ones to offer a plethora of services under one umbrella. So what happens is that individually we do compete, but the advantage we have over others is that we as a group with multiple globally renowned partners offering a varied range of services inclusive of leadership development, technology, staffing, assessments, coaching and so on and so for, offer our clients all the services under one roof.
The breadth of our offerings, depth of our offerings, and the methodologies we've got and follow, and of course the international alliances in that number and at that scale. Nobody else has that. We are the only company to provide holistic solutions at personal, professional, and organizational spectrums.
How hard is it to have a work-life balance as a founder and how do you manage it?
Work-life balance has never been a challenge for me, because I like to read and I like to sleep. And I'm still doing that. I'm not fond of travelling and due to the pandemic, I have been able to avoid doing that since the last two years. However, in my opinion, work-life balance is mainly a question of priorities. It is about how you take care of your time because all of us have got the standard hours in hand, and I personally don't believe in the concept of time management. I believe it's more about self-discipline approach to managing yourself viz-a-viz your own time, because time is available in plenty for all of us. So for me, work life balance is not a big challenge. But I also feel that work life balance can be easily managed if we have clarity of expectations from self and others, and allow ourselves and others to operate within those windows of time.
Have you raised funding? If yes, then we would like to know the details. If no then please tell 
Fortunately, we have not required the need to raise funding and I don't foresee it happening in the future either.
What's the biggest misconception people have about you? Why do they have that? What's the reality?
That's for others to answer. But I think people feel afraid of the tag or the hierarchical gap which they find, and then they feel that he's inaccessible. I try to be accessible as much as anybody approaches me at any given point in time. Yes, but there are times when I'm unavailable.
However, I feel there is a reporting line and I've got a certain spot or role for me in the organization; and I have seen that if you speak with people and don't give a gap, they start feeling threatened. Hence, that has to be a constant model of engagement.
What gets you excited about this company?
One is, taking research based, unique solutions to our clients. For example, recently we're getting into virtual reality learning. Before that, we were into digital learning, so on and so for. So, my excitement comes from doing something new all the time. An inner sense of creating something, bringing something new and something which is unique excites me.
Second part that excites me is working with talented people, and of late we have been going to people, to the younger generation which for me is exciting as they bring a fresh perspective; And I personally believe, that if you listen to them and if you work with them more actively and more cooperatively, they can bring in a lot more value. I find it refreshing because they don't have boundaries and limitations.


Tell us how a day in your life looks like? Your schedule for a day right from the time you get  up till you hit the bed at night.
I'm a very early riser. I wake up at around 4:30-5:00 in the morning and go to bed by 9:30-10:00 at night. If this gets disturbed then I get very irritable mood because my rhythm gets broken. Many years ago, I made an acronym for myself. The acronym was that everyday you need to read, and read isn't just for work per se but READ is an acronym for me. R is what actual reading you do. E stands for exercise, some exercise every day. A stands for what are the direct actions I need to take, in terms of my job, in terms of my profession. And D stands for something that you need to look at, at the end of the day's reflection, as to how the day was. And that is pretty much what I do barring the weekends where I sleep more and laze around, watch some comedy shows.
Tell us about your team and how did you meet each other?
So it was during the course of my career that I met and eventually collaborated with them to establish what we call BYLD Group now.
Author