Sponsored Ads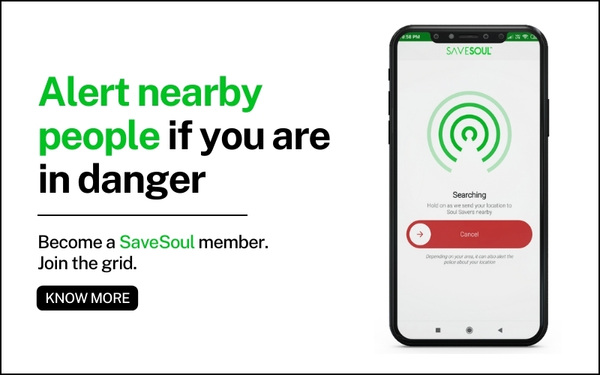 Bumpadum  is a Bangalore based startup expertise in making reusable diapers. Anuradha Rao is the founder of this startup.
"It is very new in the Indian market and we are the first and only company to manufacture them here."
See how Anuradha started her journey.  How she and her friend Swati are taking a significant challenge to make a new market for reusable diapers which are comfortable for kids as well as for parents.  We got an opportunity to talk with Anuradha, the founder of Bumpadum. And I am sure; her startup story will inspire you…
Give a brief info about your startup?
Bumpadum makes reusable modern cloth diapers that equal disposable diapers in performance, but can be washed and reused. We are a young company, just over a year old. In this short span of time, we've prevented at least 3,50,000 disposable diapers (about 80000 kgs) from going into landfills.
What made you start your startup and what problem does it solve? 
We want to give parents an eco-friendly and convenient alternative to chemically-laden, non-biodegradable disposable diapers. I speak from experience when I say that the first priority of all new parents is to keep their baby comfortable, well-fed and happy. Their second priority is convenient baby care as they are already undergoing a lot of life changes like having to care for a baby 24/7 and sleepless nights. This prompts a lot of parents (including me) to choose disposable diapers. But what many parents don't know is that disposable diapers are stuck in landfills for centuries without breaking down. In other words, if Christopher Columbus had worn disposable diapers, his poop would still be intact in some landfill! When I saw the amount of waste being generated every single day due to disposable diapers, I knew I wanted a better, eco-friendly alternative. Traditional cloth nappies were not the answer I was looking for, because they don't keep the baby comfortable and dry, nor are they convenient. They tend to leak and cause a mess over beds and furniture. 
That's when I decided that modern cloth diapers are the way to go. They keep the baby's skin dry, hence comfortable. They are waterproof, hence don't cause a mess around the house. And they are washable and reusable, thus eco-friendly!
While modern cloth diapers are a known product in the west, it is very new in the Indian market and we are the first and only company to manufacture them here. Given the number of babies in India, that's not a bad place to be, wouldn't you say? 🙂
Tell us about yourself, your previous jobs/ventures? What were you doing before this startup?
I am a software engineer turned strategy consultant. Just before starting Bumpadum, I was working as a strategy consultant in the Chief Analytics Office of IBM in New York. I have an MBA degree from Yale University, US and a Bachelor of Engineering degree from BMS College of Engineering, Bangalore.
Where is your startup based out of? Why do you think that is the best place for you?
Bumpadum is based in Bangalore but we ship across India and internationally. It was a natural decision to start in Bangalore because we were already here when I decided to start. Luckily it also works out  from a manufacturing stand point as Bangalore has a large garment industry presence. So it is easier to find the support systems to start here.
As a startup founder, what are you paranoid about? What keeps you awake at night?
The most challenging part of running Bumpadum is customer education. We operate in a field that requires a lot of customer education both pre and post sales. Customers need to be made aware of the product as well as how to use it. Innovating in how we can reach customers is what keeps me up at night. We currently provide extensive support through social media channels, email and our customer group on Facebook. Providing the right kind of support at the right time and right channel is essential because remember, our customers are already having stressful lives as new parents. Our goal is to make it as easy as possible.
Who are your competitions and how are you better than them?
Our competitors are mostly brands/vendors who import cloth diapers manufactured in China and resell them here. We offer a much better quality of the product as we ourselves control every aspect of production right from fabric, machines and labour quality. Our diapers offer a better fit for Indian babies too, as we have designed them specifically with the build of Indian babies in mind. When you combine these two factors, what you get is superior performance, and that is reflected in the feedback we get from customers.
The other area where we are better than our competitors is in customer service. We have a vibrant customer community cultivated by us to offer great peer support.
How hard is it to have a work-life balance as a startup founder and how do you manage it?
Haha, it's extremely tough, as you can imagine! I've mastered the art of breaking down work into tiny chunks that I can finish whenever I get free for a few minutes. Most of my calls are done while I'm travelling, so that I'm being productive during the two hours of travel time I have every day. I'm also very particular about having time slots during the day when I spend time with my daughter and husband. If there's any pending work left over, I continue at night, when the rest of my family is asleep. 
Have you raised funding? If yes, then we would like to know the details. If no then please tell us if you are looking to raise.
We are completely self funded and sustainable. We may be looking to raise funds next year to aid in expansion.
What's the biggest misconception people have about you? Why do they have that? What's the reality?
There are a few misconceptions that people have in our market. 
One, many many new parents are not aware of the environmental effects of disposable diapers. Did you know that one baby alone can generate up to 1500 kgs of disposable diaper waste over years 0-3 of life? And no one knows how long it takes for disposable diapers to disintegrate. Some reports peg the number at 500 years, but no one knows for sure. Disposable diapers are also the third largest consumer items in landfills, after newspapers and food packaging, according to reports. So that's a LOT of disposable diapers lying around for a LOT of time.
Second, many parents believe that cloth diapers are old fashioned and not suitable to modern lifestyles with nuclear and two-income families. The reality is that modern cloth diapers are very much suited to modern lifestyles and most of our customers live in urban areas in nuclear families with both working parents! One look at our wonderfully stylish and cute prints can change your impression about cloth diapers and you would never look at boring white chemically-laden disposable diapers again!
What gets you excited about this company?
We are in a space where we can have real impact on the world that our children grow up in. When you think about it, ensuring a liveable and non-toxic earth for our children is the most important thing we can do as a species. And we are excited to be leading the way as far as diapers in India are concerned!
There is a growing awareness of eco-friendly ways of life among consumers in India, and we hope to be able to capture this trend through our products.
Tell us how a day in your life looks like? Your schedule for a day right from the time you get up till you hit the bed at night.
My day starts at 7 when I squeeze in about an hour's worth of quick work. Then I drop my daughter to school and get to work. I first check up on production and ensure that we are on track with the goals set for the week. We start the marketing/sales side of work with a short scrum meeting to know where we stand. I then get into specifics and have discussions on all the items that need my attention. This continues until I leave at lunchtime to pick up my daughter from school. I work from home every afternoon. This is the time when I work alone, undisturbed, often on growth items, whereas the first half of the day is all about setting the direction for the team. I wrap up around 6.30 in the evening, when I join my husband and daughter for playtime. I round off the day with at least two hours of work carved in before sleep.
Tell us about your team and how did you meet each other?
Our management team consists of two of us – Swati Sinha and I. We met each other through cloth diapering mom groups on social media. We got a chance to work together when we organised a mom-baby event together last year, and ever since then we stayed in touch because we hit it off as friends. A few months ago, when I thought seriously about bringing on someone to help me with managing the company, she was a natural choice due to her knowledge of cloth diapers as well as our great working equation. She joined us earlier this month and we're off to a great start!
Know a great startup story or want to share your own? Write to us at contact.bangaloreinsider@gmail.com and we will get back to you. For more updates follow Bangalore Insider on Facebook
Author