'Broochers'  is a Delhi based startup founded by Garima Singh.
'Broochers' is a small startup with handcrafted products i.e. brooches, earrings and other fashion accessories. All our products are completely handmade, were we train artisans with new techniques and provide them with part-time work, says Garima.
We got an opportunity to talk with Garima, the founder of Broochers and see what she has to say. I am sure her interview with us will inspire you.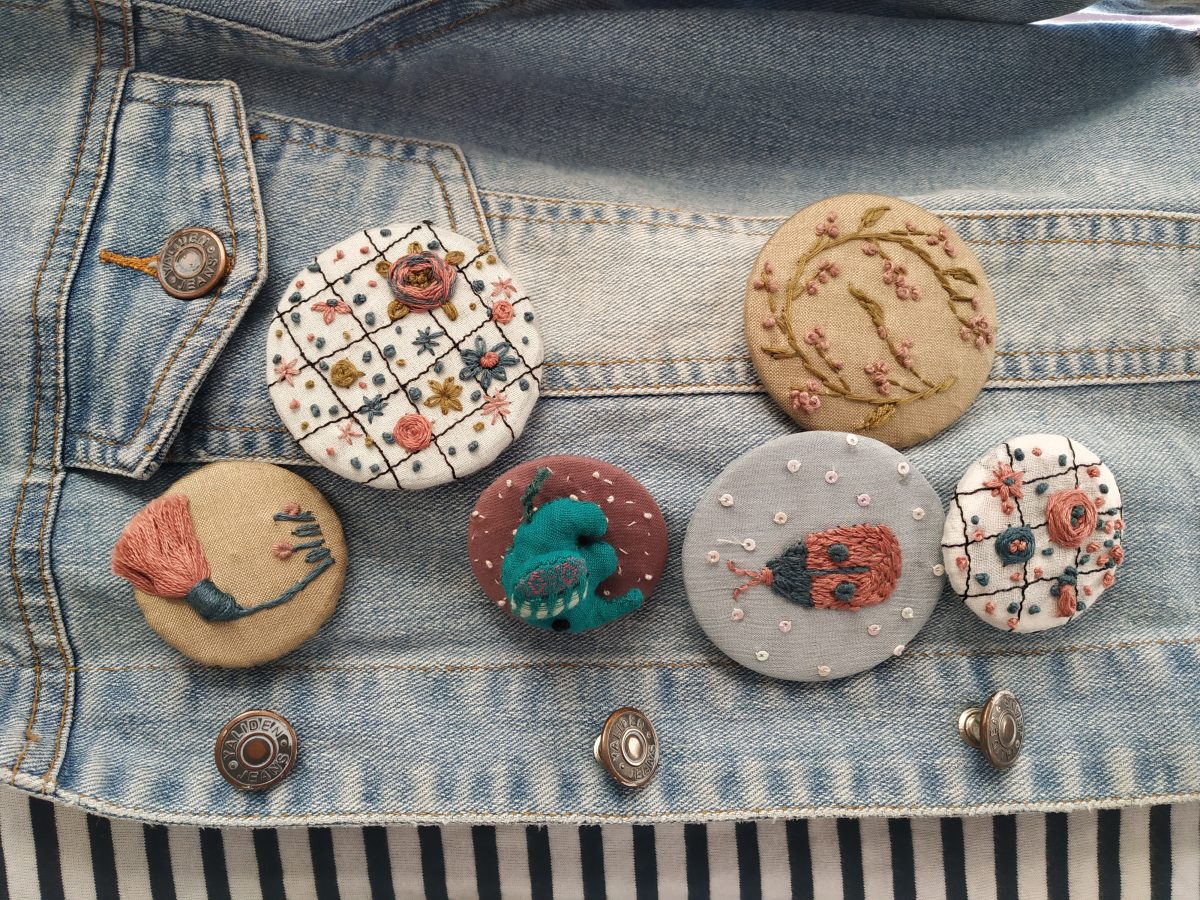 Give a brief info about your startup?
'Broochers' is a small startup with handcrafted products i.e. brooches, earrings and other fashion accessories. All our products are completely handmade, were we train artisans with new techniques and provide them with part-time work. We are a team of three people were I am the one designing all the products and the two of my artisans. Currently, we are working on brooches and are also coming up with earrings and will be launching more product range as  we grow.
What made you start your startup and what problem does it solve?
I am a textile designer from NIFT, I always had a passion for DIYs. I always had keen interest in working with different materials along with fabrics. I used to make accessories like earrings, rings, brooches and key rings using metal wires, clay and fabrics. I was crazy about DIYs to the point where my friends and faculties suggested that I should start selling things. I never had courage to start something like this at that time. Finally, six months back I gathered enough motivation and courage to start a small start up like 'Broochers' and take a baby step towards taking my passion to the next level. Out of all accessories making brooches was my favorite. So I started with brooches first and came up with the name 'Broochers'.
Tell us about yourself, your previous jobs/ventures? What were you doing before this startup?
I am from Gorakhpur and belong to a middle-class family were every kid aspires to be a doctor or an engineer. I was always the one with creative flair with love for dance and sports as well.  I was always determined to pursue my interest and make it my career. Convincing my parents about my plans of graduating with a designer degree was a big task, but finally, they supported me and there came the turning point in my life. Fabrics and textures have always continued to interest me. Textile manipulation is my forte as materials and what techniques to be used has always fascinated me. So I opted for textile design course in NIFT.
After completing my graduation, I joined Neeru Kumar as a textile designer were I worked in fabric manipulation for apparel and home furnishing, I also worked for fabric accessories. After working there for an year and half, I was ready to take up a small step for a start up. I had been working with different craft clusters during my college days, that experience helped me a lot with some motivation from friend and family.
Where is your startup based out of? Why do you think that is the best place for you?
I have been living in Delhi for 2 years and have been exploring the city and all the market places. This city has everything a person is looking for all you need to be is at the right place. Delhi offers a perfect platform and has the coolest customers. People here are always ready to embrace something new and are very experimental.
As a startup founder, what are you paranoid about? What keeps you awake at night?
Coming up new and different designs every day is very exciting but then there is this fear of not being accepted, or not being able to meet my expectations and this what encourages me to work hard, so I don't fail myself.
Who are your competitions and how are you better than them?
I don't see anybody as my completion as every brand has its own USP their own style. There are brands working with fabric accessories but none of them is so much into brooches. Moreover 'Broochers' has brooches made out of different materials and not just fabrics and this is our unique selling proposition.
How hard is it to have a work-life balance as a startup founder and how do you manage it?
My job is how I get money for my startup. This baby project is my dream come true, this is what keeps me going and I get all boosted up for pursuing my passion. Broochers is my dream coming to shape and I am ready to face any challenges to see it grow.
Have you raised funding? If yes, then we would like to know the details. If no then please tell us if you are looking to raise.
No, I haven't raised any funds yet, I have used my saving for now. Yes, I am looking forward to growing this startup any fund raising will be my next step.
What's the biggest misconception people have about you? Why do they have that? What's the reality?
Everyone near me has always been very helpful and supportive. There is nothing as far I know but yeah people who don't know me have this misconception that I am arrogant, maybe because I am not comfortable around everyone, especially the one's I don't feel possitive around.
What gets you excited about this company?
This company is a small step towards my dream. I am living my passion and doing what I love, there is nothing more exciting than this for me.
Tell us how a day in your life looks like? Your schedule for a day right from the time you get up till you hit the bed at night.
My everyday starts from waking up going to office when I come back home, having a cup of coffee, cooking my dinner and working on my new designs. Although I love my job that is another level adventure I feel. But the best days are Sundays when I can think and work for  'Broochers' all day. I keep woking on new designs everyday whenever I get time and on Sundays I get to see them come live, when my artisans make the magic happen.
Tell us about your team and how did you meet each other?
My team is a group of three people, were I do all the designing and sourcing myself. Other two are the artisans who make my designs come live. There is one more person helping me out all the way is a senior of mine, although he is not directly a part of this project but without him this would have never been possible. He is Rohit sir who introduced me to these artisans and also helped me in exploring the markets of Delhi. His experience and knowledge is what helped me the most.
Know a great startup story or want to share your own? Write to us at contact.bangaloreinsider@gmail.com and we will get back to you. For more updates follow Bangalore Insider on Facebook.