Sponsored Ads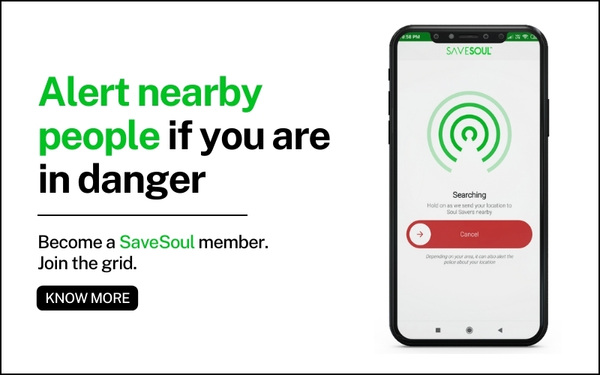 Building a house is never an easy job when you're on your own and trying to get the best outcome for your dream home all by yourself. You would have to contact several contractors and negotiate with hundreds of different suppliers to get all the materials and other things ready to construct your home. Its time consuming and you never know whether the effort put into it will pay off or not; if you're a person who's still stuck in a 9-5 job and are building a house, monitoring its development and other avenues is a hurdle and a disaster waiting to happen. To clear your head from all these hassles and situations, leave the construction of homes to Brick&Bolt.
Brick&Bolt is a construction company that handles the entire process of constructing a house from start to finish. The site survey to the designing process, followed by the construction part and then the moving in, is handled by the company itself. While the country's construction procedure is a bit flawed, Brick&Bolt integrates technology to provide you with necessary updates daily on the progress and a stipulated time frame as to when your home construction would be finished. Speaking with Mr. Jayesh Rajpurohit, CEO & Co-Founder, Brick&Bolt, Bangalore Insider learned a lot more about the founder and the company's operation. Learn more about our interview through the excerpts provided below.
Where is your start-up based? Why do you think that is the best place for you?
We are based out of Bangalore and Mysore. I believe both these cities have depth and breadth in their real estate market and are ready for tech disruption. In Bangalore, the demand for housing properties led by the IT boom has raised the requirements for well-constructed residential properties. It will continue to be India's silicon valley and the demand for residential properties will continue to increase. Mysore has always been a good place for real estate investment and pre Covid the housing industry there saw a real boom. Mysore will also emerge as a preferred city by startups as cost vs infrastructure dynamics there are favourable.

The reason for starting in Bangalore lies in the difficulties my family and I faced while constructing our house. Confronted with a system that was fundamentally flawed, Arpit(my nephew) and I resolved to apply our experience in the IT services industry to overhaul the construction model in India, this is what led to the inception of Brick & Bolt. We use tech to solve the most pressing issues prevalent in house construction. We are a one-stop shop aka an end-to-end solution provider in the construction space ranging from home construction to commercial construction.Our product is a perfect choice for millennials who are busy with their jobs and don't have enough time to monitor activities related to construction. As a company we aspire to solve the broken customer experience that people face today while constructing their dream home.
As a start-up founder, what are you paranoid about? What keeps you awake at night?
As a business, we are in a good spot and there's nothing that makes us paranoid. As an entrepreneur, the hustle is never ending and there is always the zest to better our product and offering. . In India, buying a home has a sentimental value attached to it and we carry a huge responsibility on our shoulders to give our customers their dream home without any headache. Our business is very niche and in a way we are delivering experiences to our customers. As we work with a unique model, our work is both challenging and exciting.

Building a house requires a huge monetary investment and more often than not it is a dream project for our customers. To make the entire process seamless, it is imperative we are at the top of quality checks, timelines and project monitoring. As we take whole accountability of the construction process, it becomes crucial for us to inculcate predictability and proper planning for every project we take up.
Who are your competitors and how are you better than them?
Candidly, we do not have any direct competitors in this industry currently.
Our business model and USPs are unique and our success lies in predictable and stage-wise execution. Our custom project management software enables predictability and monitoring of the construction process at every stage. We aim to simplify and automate construction so that customers and all the parties involved get real time updates of the project.
Our project management is done through a dedicated project manager and a site inspection app which conducts more than 300+ digital/physical quality checks. On one hand our project management application ensures automated scheduling of the project and even maps the BOQ against it while on the other hand our supply chain application aligns material supply to the quantities and schedules as per the project plans.
How hard is it to have a work-life balance as a start-up founder and how do you manage it?
Work-life balance is a myth if you talk to any entrepreneur. When you start making your vision come to reality, everything else automatically takes a backseat. Also, my family is very supportive and they know Brick&Bolt is my dream and how much it means to me. Through Brick&Bolt, we want to tap into the construction market, providing a platform that combines technology with transparent processes, making construction organized, accessible, and seamless for both residential and commercial users. The journey much like every journey has had hiccups but the support from my family is what keeps me going. Apart from this, I make sure there's some gadget free quality time at home and I try to make the most out of it.



Have you raised funding? If yes, then we would like to know the details. If no then please tell us if you are looking to raise?
Like any other first time entrepreneur will say, the journey to raising money is never linear. We were convinced of our vision and so I initially bootstrapped using my savings and some financial assistance from my friends. In due time our investors could see our vision coming to life and we raised an amount of USD 1.5 million in a pre-Series A funding round, led by Sequoia India's scale-up programme, Surge. In August 2020 we raised an additional USD 2.20 million from Germany-based venture capital firm Fundamental GmbH.

What's the biggest misconception, people have about you? Why do they have that? What's the reality?

I can't think of any misconception that I have heard of. The space we operate in is very niche and there is some awareness that we need to build around our value proposition. We are a fully-managed marketplace that ensures your construction journey is beautiful through the technology and processes we employ. At Brick&Bolt, we have built a fully managed marketplace that is providing construction services. We do this by connecting suitable contractors and architects to customers, enabling transparent pricing and also levying penalties on the service provider in case of delays.
We provide tech systems and processes to make home and commercial construction simple, hassle-free and reliable for our customers. We mitigate issues of finding the right contractors, quality checks, price escalation and project delays by making the entire experience from design to execution seamless.
What gets you excited about this company?

The construction industry is estimated to be $600 billion in 2025 and $1 trillion in 2030. It will be the biggest employer in India in the next 2-3 years surpassing agriculture. We stand at the helm of a super big market and there is a huge business opportunity ahead of us. The thing which gets me excited is that we are fulfilling dreams of our customers to build/own a house of their own along with the assurance of making this journey simple, transparent and trustworthy. As you will hear innumerable people say that the process of home construction snatches away some of the joy of owning a house. Our past experiences make us reverberate the same sentiment. We are doing our bit by making home construction less tedious and more tech based. Along with the happiness and contentment of fulfilling dreams, there also is a huge responsibility on us as people trust us with the savings of their entire life.
Tell us how a day in your life looks like? Your schedule for a day right from the time you get up till you hit the bed at night.
The construction industry is in an overhaul phase on account of government initiatives, rising proptech adoption and affordable housing. The only way to keep growing is to continually keep bringing the same energy to work every day. I have a very rigorous routine that helps me stay productive. I start my day early and align myself mentally with half an hour of breath work and pranayama. I start my work day at 8am and usually reach the office by 8:45 / 9 am. Between 9-10 am, I work on my most complex tasks/problems where a decision is required. Rest of the day, I usually spend in meetings with different business heads and teams understanding issues/updates in general. We also sometimes focus on doing employee huddles to keep the entire team motivated. Post 7pm, I get on calls/meetings regarding strategy, long-term business planning and investor relations. Usually depart for home around 9pm and hit the bed by 11-11:30pm.
Tell us about your team and how did you meet each other?
Brick&Bolt was established by me and my nephew, Arpit Rajpurohit. The genesis of the business lies in the difficulties my family and I faced while constructing our house. Confronted with a system that was fundamentally flawed, Arpit and I resolved to apply our experience in the IT services industry to overhaul the construction model in India, this is what led to the inception of Brick & Bolt. Apart from me and Arpit, Janak and Sumit have also joined us as Vice President of Business and Vice President of Operations respectively.
Know a great startup story or want to share your own? Write to us at bhumikka@insidermediacorp.com and we will get back to you. For more updates follow Bangalore Insider on Facebook and Instagram.
Author