Sponsored Ads

There's seldom a road taken that's bereft of turns, thorns and other things of a discouraging nature. When this writer used to sit out of Embassy Group's co-working space, WeWork on Residency Road in 2019; he couldn't help thinking about the future as a rosy, carefree time where everyone was eating, drinking and sleeping together. Nothing could be further from the truth. The Embassy Group has come a long way since then, like always. Like the BLVD Club.
The BLVD Club – their prized possession as it is – has been open to serve members and their families, with all privileges extended to friends and relatives. The writer has been fortunate to interact and learn from Chef Vivek Tamhane's work for the BLVD club. He's provoked quite some thoughts about the day and age we live in; in addition to shedding light about what exactly goes into curating BVLD Club's food palette. He is to be prized. Below are the excerpts from our interaction.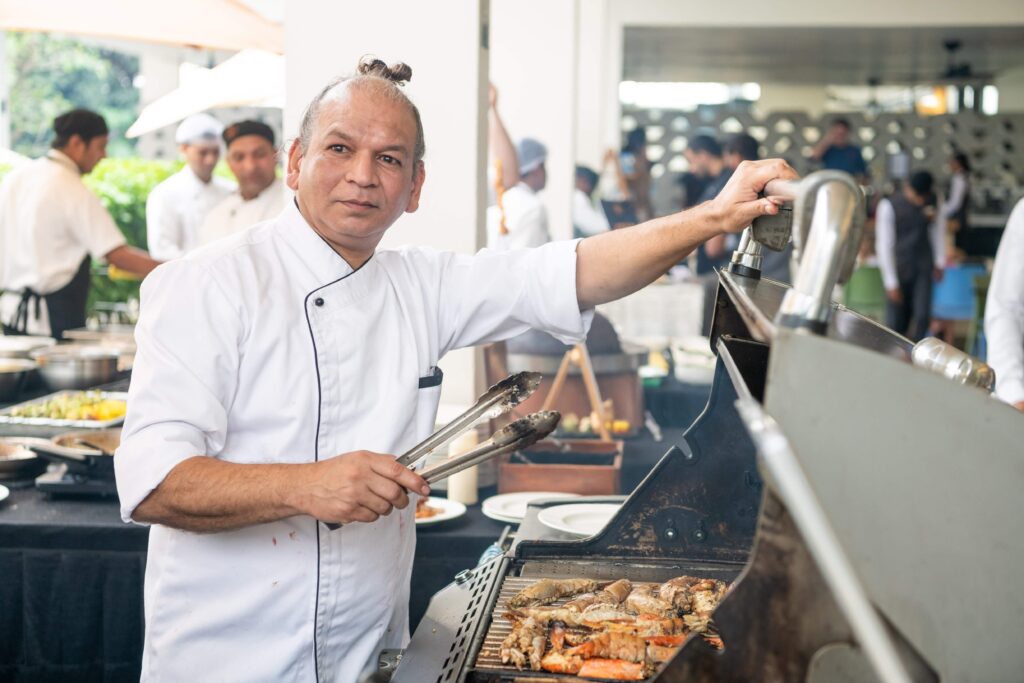 Q 1. Chef, Is it right to say that the BLVD Club is a new age version of the erstwhile Bangalore club since many aspects are similar – from the setting to the clientele?
I have been to the Bangalore Club. The BLVD Club is more exclusive I would say.
We've villas, high profile clients, guests and in this setting it's a challenge to understand each and every family and individual in terms of their taste and liking. We've done many events in villas and other settings. Therefore the BLVD Club has a more private, comfortable setting than any other club in Bangalore. The BLVD is more like a home where we've facilities for kids, sports and other private themed events. It's very exclusive. Quite different than the Bangalore club.
I am also taking a lot of Master Chef classes at the BLVD Club. It's very enjoyable and members and guests love it.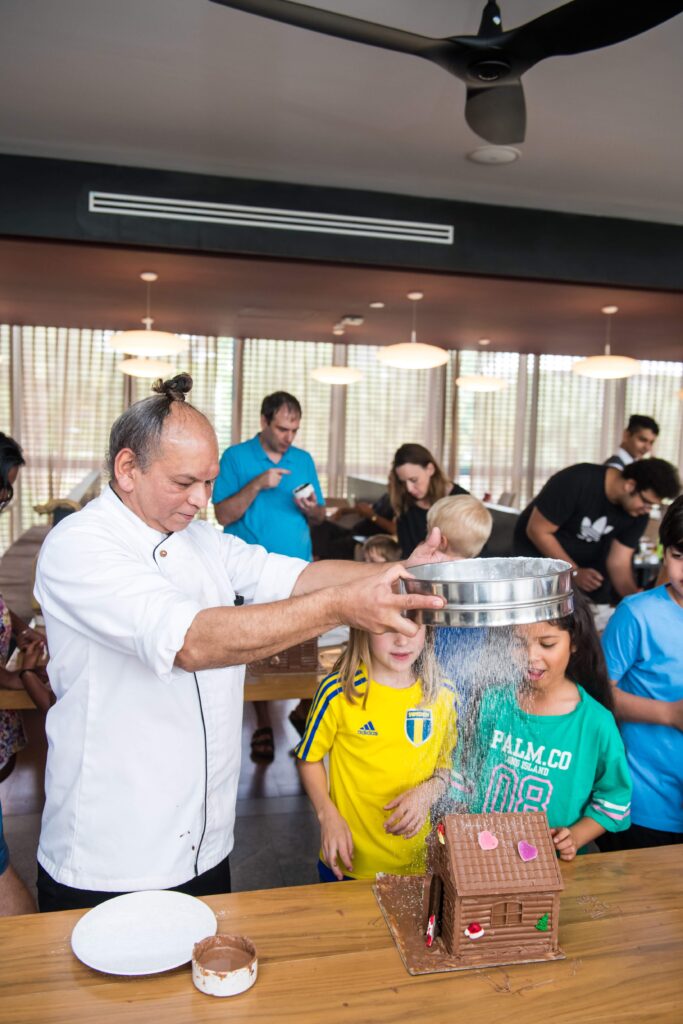 Q 2. How did you decide a menu suitable for the BLVD Club? Is there a process to create a new menu from scratch?
At BLVD Club, we begin by presenting multiple menu choices – say we give them 8 starters first, out of which a senior team from the group comes together and chooses 4 starters that can go ahead for the next round of discussion. It's a process and a team effort you know. For instance, someone likes broccoli; someone does not; so we look at what the market needs. Team members must agree on multiple aspects.
We have gone for a multi-cuisine menu because people like variety and want to try Indian cuisine, oriental, continental and so on. In 2-3 months, people have usually tasted the entire menu. Therefore, every week we have a special menu; all 52 weeks and the menu is related to whatever's happening in our lives, say festivals like Dussehra or Ganesh Chaturthi, we'll have a different menu; we have a different menu for Valentine's day and so on and so forth.
We don't do meat on festival days but of course they're there on the regular menu.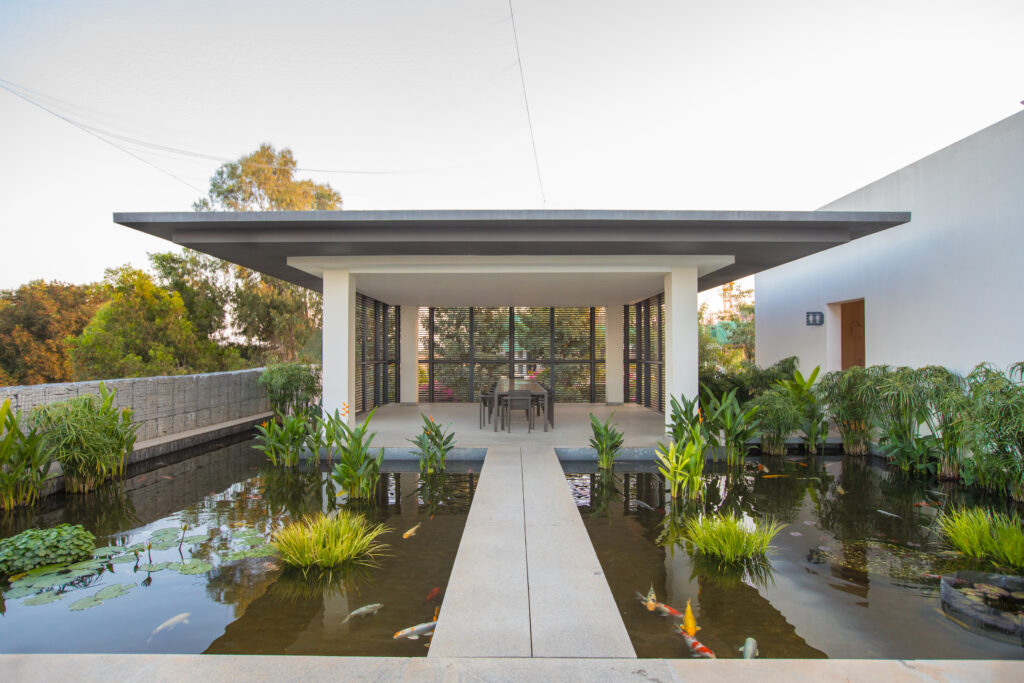 We get a lot of feedback from the front facing staff as well. For example, if our data shows that more than a usual number of people have ordered our Mexican dishes, we would try to accommodate that dish for the next week's menu as well. Similarly, we're doing a lot of barbeque grills. Every Sunday we've a barbeque lunch at the BLVD. We've done a lot of parties and marriages; and developed a close rapport with our guests in the process.
Q 3. You use meat in your recipes at the BLVD Club. What's your opinion about the movements against industrially farmed meat?
Yes, we use meat in our recipes with more focus on seafood and chicken at the BLVD club. With regards to the movements against industrial farming, there are multiple aspects here I can shed light upon. During my stints abroad in Europe I saw first-hand how animals are treated differently as compared to the crueler ways of animal slaughter that's not good for us. There animals are allowed to roam around freely in farms; music is used to make them at ease and so on. Yes, I feel we shouldn't allow industrial farming practices to proliferate, instead we should have good farming practices that respects animals.
Q 4. When you started your career in Bombay in the 80s, whom did you look up to before deciding to begin a career in the culinary arts?
I started my journey in 1984, and that time the culture in the hospitality industry was different as compared to today. It was a very tough decision to enter the kitchen because everybody wanted to go towards the more glamorous side of the industry – front office, housekeeping and the like. But we wanted to make a career in the kitchen and do something of our own. And I fortunately got a good opportunity to start off at Bombay Taj, which was something. Bombay Taj was a massive place to understand, listen and learn. I took at least 6 months to understand the ins and outs of the place, and slowly my originality started to develop.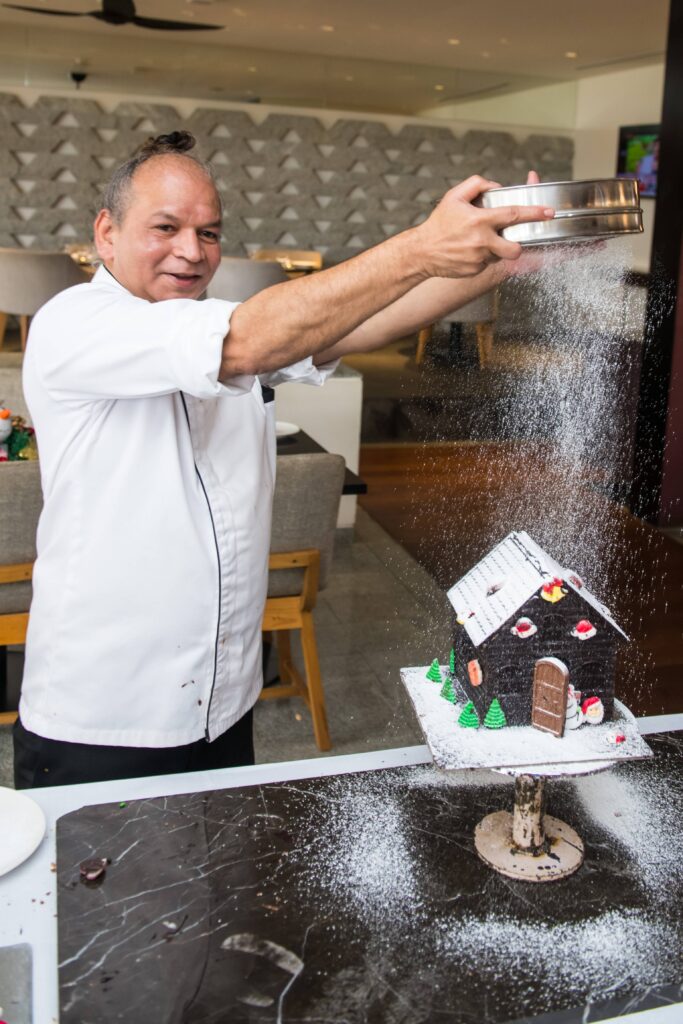 Q 5. You probably looked up to a master chef that time? Someone who inspired you to start off?
Today we see a lot of celebrity chefs, there is lot more exposure today as compared to the time I started off. You need a chocolate based recipe today, you search for it on the internet and you get hundreds of them, from amateurs to professionals. When I started, the computer was just coming into the hospitality industry. In 1989 I had just started handling orders via the computer system. So that time, our best chef was our own executive chef. The best chef I have worked under is Chef Hemant Oberoi and Chef Satish Arora, who were our mentors and we looked up to them.

We used to walk from Churchgate to the Taj, a 15-20-minute walk, and on the way we would see lots of recipe books being sold. My friends and me would pick them up, read a few recipes, try our best to memorize them and then try them out at the Taj. You've to understand the times we've come through in terms of the exposure to information. Now we just pick up our phone and get started off. And of course, that time the kitchen was not looked upon as a high grade profession, unlike today. Today, chefs are respected and admired. That time, the tone was something else. I have gone through all of it, hence telling you.
Q 6. So you were told time to time "what're you doing in the kitchen, do something else?". Of course, we know a bit of your personal story, your mom would have encouraged you. But the others?
My first salary was 500 rupees. I just can't believe it, because with that 500 rupees we were quite happy and satisfied. We could hang out, go to the movies and stuff. I would still keep around half aside for my mom. Of course, we knew that we were on a training period of 2 years and once done we would start looking up. Most of my peers started off in engineering, IT was picking up a lot that time. So when they looked at me, yes everyone knew I was doing something different.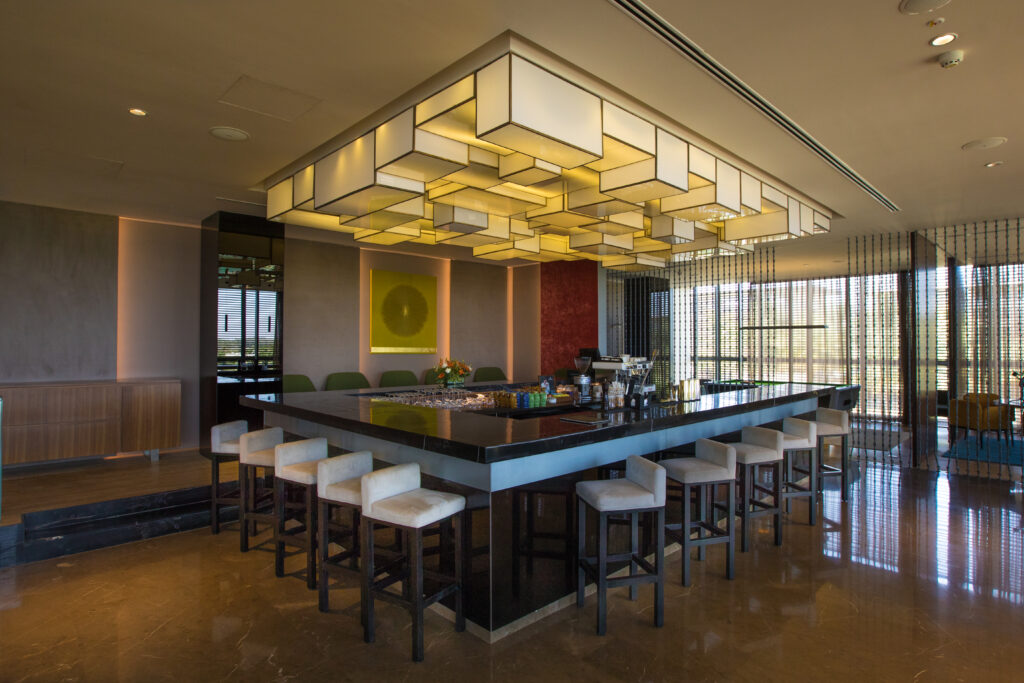 Q 7. The Organic movement dictates that people should be careful about the overuse of pesticides and other farming practices that could impact their food ingredients. How do you choose the ingredients for the BLVD Club?
I prefer the local market mostly. Since we've other restaurants as well, we've a purchasing team that knows what're the ingredients I need on a continuous basis and then there's the quality aspect. For example: with respect to Chicken, we prefer corn-feeded chicken that is monitored for its intake of protein, carbohydrates and fat. This is a very interesting aspect as well; and our prices are therefore markedly higher because of quality and taste aspects of the chicken.
Vegetables – we're procuring from the local market. We're procuring rock oysters from Kerala and baby lobsters from Mumbai. We know clients from my previous stints who can provide us good quality seafood. Chef Vikas Seth is our culinary head and director and under him, all of us take a collective call. We've other restaurants whose requirements are different, while here my requirements at BLVD is different. But we come under a single purchasing team.
Q 8. How do you see the culinary scene evolving in India with respect to talent and cuisine? You've seen it all – from the time when the computer had just arrived all the way to the cloud kitchen trend we're witnessing today.
Oh, there's been so much change! A lot of difference, a 360 degree turn so to speak.
I see talented college kids today experimenting with all sorts of recipes. They're very open to understand new things from everywhere and are creating new things. Something that was not possible at all when I was starting out in the 80s.
So before that, I want to say that there are two broad things to eating food – one, there is the person who is working hard every day, continuously; he or she sees the price factor and the taste and that's that; including delivery being the plus point. The other aspect is the family. One wants to go out with the family and feel the experience of choosing different cuisines, feel the vibe of the place and so on.
Old chefs, like Imtiaz Qureshi, I really respect him a lot; he has cooked food for everyone from Mr. Nehru to Mr. Modi; he has seen so much, and he is not well- educated; he is all about the skill, such talent in his hands. I want to say that frankly such chefs are lacking today. Our mother's recipes, our granny's old recipes and so on; I'm trying to do that at the BLVD Club today.
People will appreciate it a lot. So yes, we're competing on the world forum today and Indian chefs are winning, which is a great thing, but like I said; the other aspect is important as well and I'm about that. The old school chefs are still there. But the newer school chefs want to grow so fast. I feel we're losing a touch of authenticity there. Yes, from a business point of view I can understand but from the food aspect, to which I belong, we can be better in terms of culinary skills.
Author
Sponsored Ads