Sponsored Ads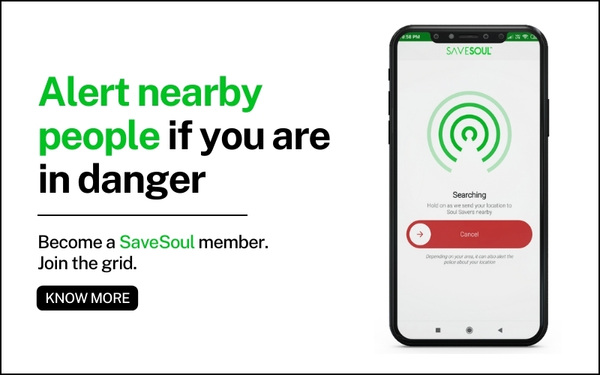 Since the pandemic hit the world, trends have shifted greatly towards online education and EdTech companies offering courses and classes to continue the education processes. Although there are many EdTech startups, there is always a setback regarding the financial matters of these budding startups. Hence, surviving for a longer period isn't viable despite having a concrete structure for taking business ahead. Its where venture capitalists come into the picture that helps EdTech startups grow exponentially in the right direction. One such company is BLinC Invest.
BLinC Invest is an EdTech venture capitalist company that offers its services in the education and finance sectors. It's a thriving company in the sectors of online banking, neo banking, lending, and so on. Having its focus greatly on the FinTech markets, the company is focused on this sector to expand its offerings worldwide. Speaking with Mr. Amit Ratanpal, the founder and managing director of BLinC Invest, Bangalore insider had a short conversation, and it has been provided below for your reference.
Give a brief info about your company?
BLinC is an India-based venture capital firm committed to funding EdTech and FinTech startups focused on building a better tomorrow by harnessing the power of technology to build and strengthen products and services catering to the global Education and Finance sectors. Our investment thesis is focused across various sub-sectors like digital banking/neobanking, InsurTech, lending, etc. in the FinTech space and sub-sectors such as language learning, early childhood education, higher education, etc. in EdTech.
What made you start this and what problem does it solve?
I have always been passionate about entrepreneurship and wanted to build a business focusing on education and my stint in Kaizan helped me fortify this resolve and I realised that a VC firm would be the best vehicle to hone both my experience in finance and combine it with this need to work in technology and education. FinTech was an extension of this interest and everything tied in nicely into BlinC. Why Education and finance? Well that's easy- they are the backbone sectors of any growing economy. Together they empower, without them any economy flounders and I wanted to discover and build businesses that would become unicorns while also becoming growth engines of India.
Tell us about yourself, your previous jobs/ventures? What were you doing before this?
As Founder & Managing Director of BLinC Invest, I spearhead the fundraising, investment, and divestment activities of the fund. I am a Chartered Accountant, an MBA from the Narsee Monjee Institute of Management Studies, and have also completed the General Management Program from Harvard Business School. Before starting my entrepreneurial journey with BLinC Invest, I spent 20 years in private equity and venture capital, capital markets, investment banking, and asset management. I was also a key part of the senior management team at ICICI Bank and Birla Sun Life group, working on new business ideas and opportunities for a brighter tomorrow. I'm also a part of multiple investment committees including Gray Matters Capital. I co-founded BlinC to really harness this work ex and build something all of us could be proud of.
Where is your company based? Why do you think that is the best place for you?
BLinC Invest is based out of Mumbai. Mumbai is not just the financial capital of India but also the place where I have grown professionally; I have thrived in this ecosystem and can't imagine creating something anywhere else. It's provides everything a new firm needs including capital, mentorship, talent, risk appetite and inspiration to grow and nurture oneself. It never ceases to amaze me.
As a founder, what are you paranoid about? What keeps you awake at night?
While it doesn't keep me up at night, I do worry if my investee companies' can deliver on their promises. I appreciate that running a fund and investing on others behalf means I am also custodian of other people's hard earned wealth and that can is something we take very seriously at BlinC Invest.
Question 6- Who are your competitors and how are you better than them?
I don't really compare myself to anyone else. All we can do is become the best version of ourselves and to that end I want to ensure I use my strengths to be able identify the macros trend in EdTech and FinTech and consequently identify business models that can be scaled to a USD 1 billion. I think our approach with respect to working with entrepreneurs like partners allows us to ensure execution which is so critical in a start-up.
How hard is it to have a work-life balance as a founder and how do you manage it?
In my opinion balance is about prioritising what is important at the time but knowing what is important changes constantly during the day. What helps is that I enjoy what I do, but I also know my time with family is critical to my well being; my family keeps me grounded. I often find daily negotiations with my five year old is great groundwork for firefighting problems at work.
Have you raised funding? If yes, then we would like to know the details. If not then please tell us if you are looking to raise.
BLinC Fund II is a INR 100 Cr Fund and we have already achieved a 1st close of INR 30 cr. We would be achieving the final close by December 2021.
What's the biggest misconception people have about you? Why do they have that? What's the reality?
I am not as brusque as I come across. I do empathise but sometimes the empathy can get lost in all nitty gritty of working and constant back and forth communication.
What gets you excited about this company?
A firm that can generate great returns while changing the world?
Tell us how a day in your life looks like? Your schedule for a day right from the time you get up till you hit the bed at night.
I spend the first couple of hours working out and meditating and then head (or rather find a table and a chair) at around 930 am. I tend to remain there, working with intermittent breaks, till about 7 pm when my daughter takes over. I am hers till she sleeps after which time I go for a walk with my wife, watch some TV and call it a day at about 11 pm.
Tell us about your team and how did you meet each other?
RK Rangan and I were introduced by a common friend and we invested together in the BLinC 1 portfolio companies. It worked out well for all stakeholders and so we knew we were sitting on a good team and a shared investing philosophy. So we decided to formalise it all and start a larger fund. After spending 15 years in Investment Banking with Lehman brothers/Nomura, RK decided to quit the sell-side and wished to do something entrepreneurial and BlinC Invest felt like the perfect fit.
Author