Sponsored Ads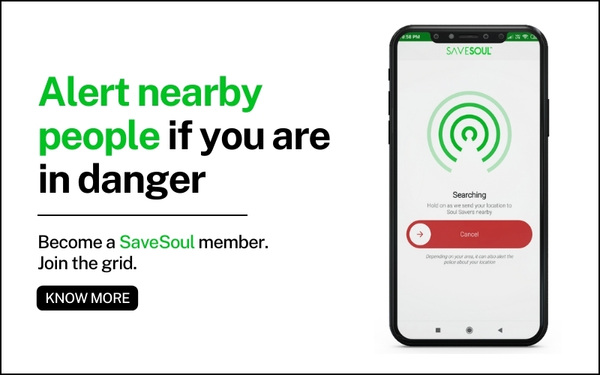 Also known as "The Silicon Valley of India," Bangalore does indeed have everything and anything that you desire. From luxurious hotels to breathtaking monumental architectural feet, the city is bustling and enticing at all times. But the primary reasons as to why the city is quite famous is because of the IT sector that is flourishing in the city.
No doubt that professionals have to work a nine-hour shift from Monday to Friday and crave for the weekend to arise as early as possible. But to blow off steam, there are several ways in which these individuals can blow off steam from their hectic schedule. Well, there are pubs and party houses in Bangalore that you could try out.
But for those looking out for a unique outing then resorts in Bangalore for the weekends doesn't sound like a bad option. With a plethora of activities such as swimming, rock climbing, hill climbing, go-karting and much more, it's a fun and relaxing way to enjoy with your friends and family.
Thus, with various types of resorts to visit in Bangalore that offers a different way of having a fun and exciting time, there are different offerings from each of these resorts. But at times, you might be confused as to which one to choose form.
Thus, we have curated a detailed list of things that you might have to keep in mind before you finalize your dreams resort that you wish to visit. Hence, without further ado, let's check out the pointers that you would have to consider before visiting resorts with activities in Bangalore.
Neglect peak season
It's advised that the peak season for visiting resorts be neglected. If you are in the hunt for a resort in Bangalore for a team outing, then peak season is a significant "NO." Try searching your options through mid-year such that the prices are low and they are affordable. Hiking the rates due to demand can burn a hole in your pockets if you insist on availing the services of the resorts at this time.
Get in touch with the resort directly
Going through a middle person can scam you broadly. Thus, it's a good option to contact the resort directly that you wish to choose. Speak to the resort manager and representative to see what they have to offer and their services. Such that you can get the best pricing and skip any commission whatsoever.
Research your way through a flexible price
Research is critical to finding the best resort in Bangalore. Try and make a list of resorts in Bangalore with price and offerings. Such that you can determine after your research which resort would be a suitable option for you. Also, ensure that the research that you conduct is well within your affordability criteria and are getting the best of what you are paying.
Larger the group, more significant the discount
Always remember that resorts give out high discounts if you plan out resort outing trips in large numbers. These group discounts can provide you with substantial savings, and you get to enjoy the services offered by a resort with your loved ones in the best possible manner.
Consult for Complimentary services
Often, resorts do provide complimentary services if you were to stay for a particular number of days. Resorts in Bangalore with swimming pool access often offer swimming pool facilities for free based on the number of people and the duration of time that you might be staying with the resort. Negotiation is essential and never be disheartened if the negotiation fails. You might avail some other services based on the talks that could come handy indeed.
Compare and finalize
Resorts charge a premium because of their brand image and success. Thus, it's a practical affair where you might want to check in with other resorts and see their offerings for the services that you are interested in. These services might be cheap in different resorts and could save you quite some bit indeed.
Therefore, the above-given pointers are perfect in terms of deciding and availing a resort of your liking in the budget that is feasible for the resort and yourself. But try to think out of the box and see what suits your taste. Based on the budget, an activity that you are willing to try, see the available options and go for it. All the best.
---
Want to receive the greatest and the latest happening around Bangalore? Subscribe to our newsletter to be updated regularly. If you wish to contact us, then write to us at contact.bangaloreinsider@gmail.com, and we will get back to you, for more updates follow Bangalore Insider on Facebook.
Author