Sponsored Ads

Traveling from one place to another can be seamlessly carried out if you take the BMTC or metro. But then to beat the traffic, having a personal vehicle that can help you in navigating easily through Bangalore, a two-wheeler comes of great use.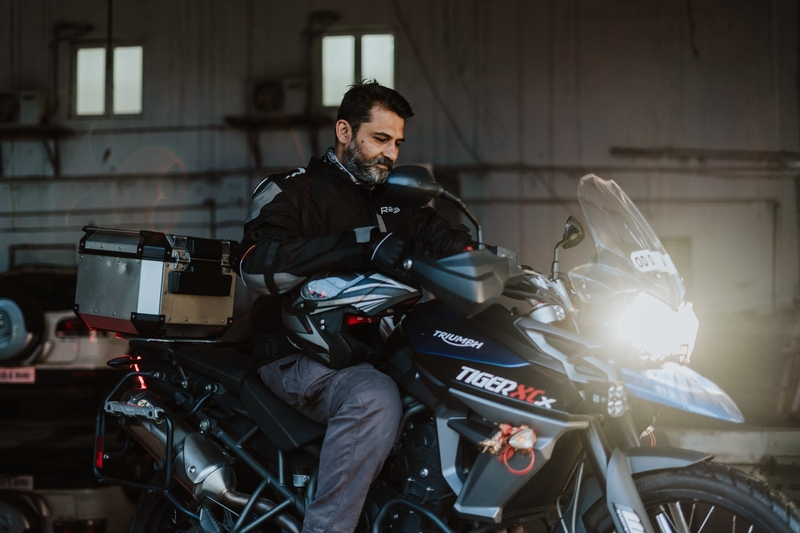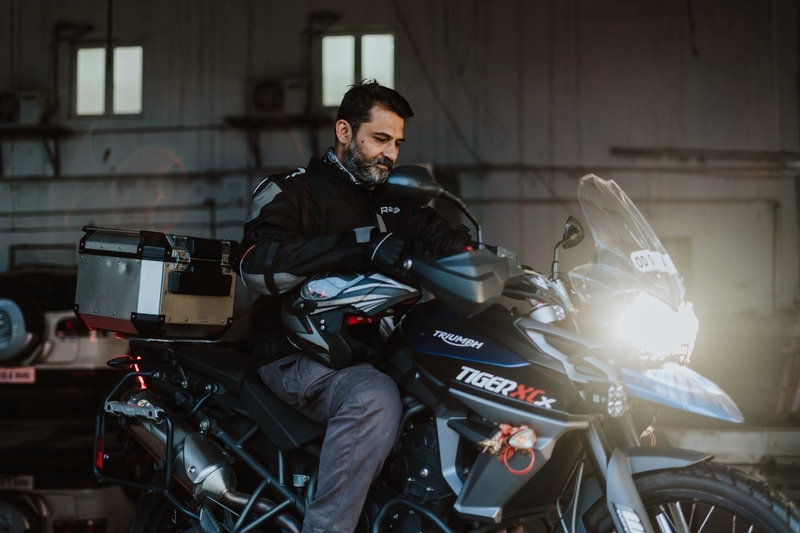 Buying a new model of a bike might not be feasible because of the high tariffs and other "costs" that come along. Second-hand bikes are an excellent alternative as several online sites provide you with bikes that are a fraction of the on-road price and are kept in excellent condition. To learn more, we have the top websites where one can purchase their second-hand dream bike.
Used bikes in Bangalore sites
Quikr is the one platform where you can get any used product but at a competitive price when compared to the brand-new product on the market. The online portal offers an exclusive range of used bikes for sale ranging from scooters to performance bikes.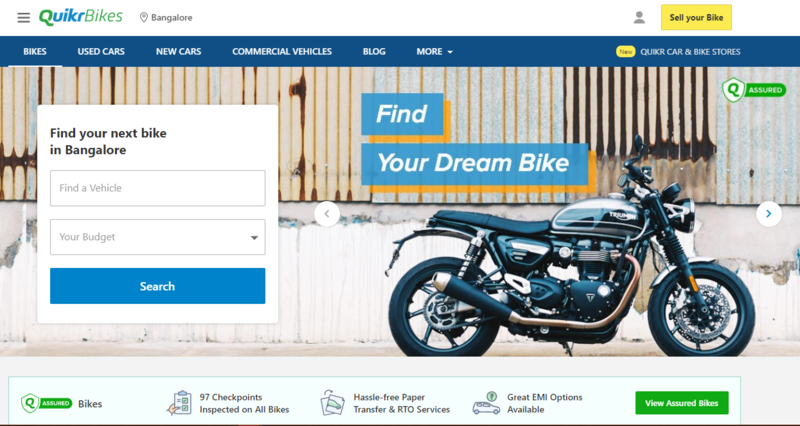 Through its proprietary filters, finding your dream bike can be seamlessly availed. With secure financing options and controlled quality checks of the bikes that are put on sale, you can be rest assured that each bike is in the same condition as it might look on the site.
Droom offers customers the best price for all its second-hand bikes in Bangalore. Through its exclusive servicing options, insurance, and financing options, and much more, it's the one-stop-shop for all your bike purchasing desires.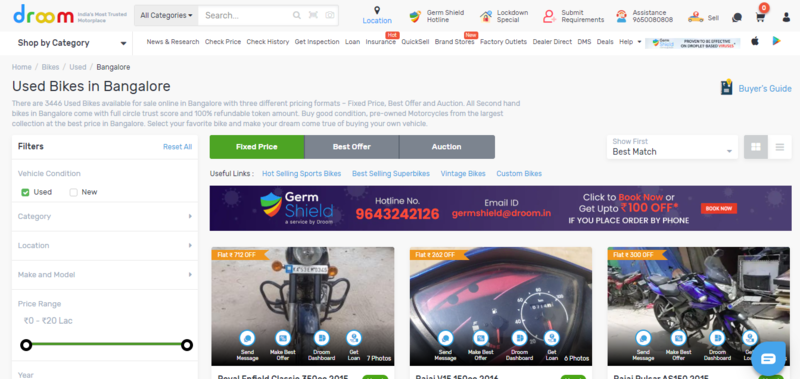 With services spread all across India, one can avail the best price for their desired bike ranging from an Indian brand to an international brand of superbikes.
Zig wheels happens to be the home for the latest news for automotive development in India. It offers a comprehensive take on finding your dream used bikes based on price, region, model or built.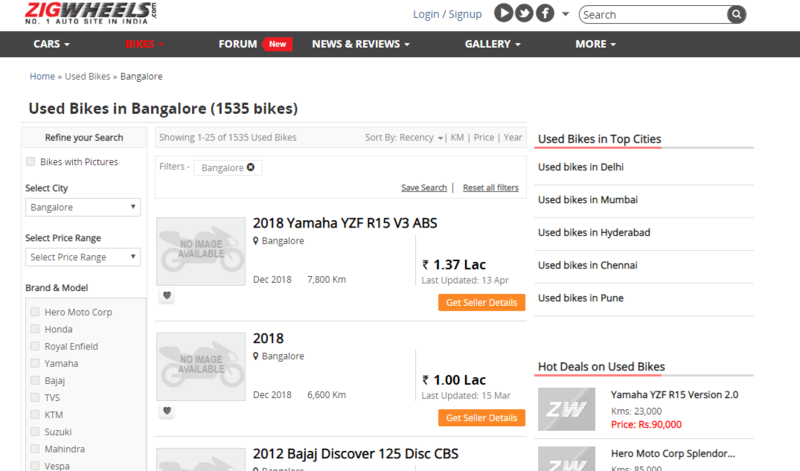 One can get their valuation conducted for their bikes and even sell their bikes for the best prices on the market. Search from well over 1000+ listing of bikes to find your dream machine.
With the success of Car Wale in India, they have launched another more significant initiative of Bike Wale, which offers excellent options for used bikes below 50000 and much more based on your preference.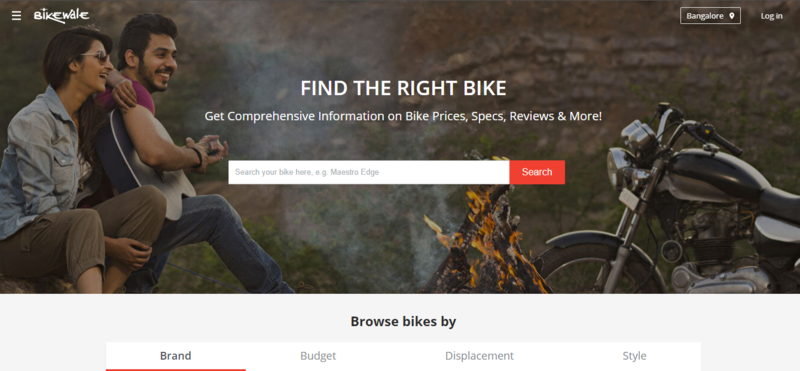 Expect some of the best choices of buying the best-used bikes in the country on a single platform. The site also offers personalized suggestions based on your budget and requirements. Constant updates are being made to the website to improve the UI and provide an in-depth experience in buying your dream bike.
The sites are a simple yet straightforward site that offers an extensive array of per owned bikes. Bikes ranging from the cheapest bike possible to the high-end super sports bikes can be availed.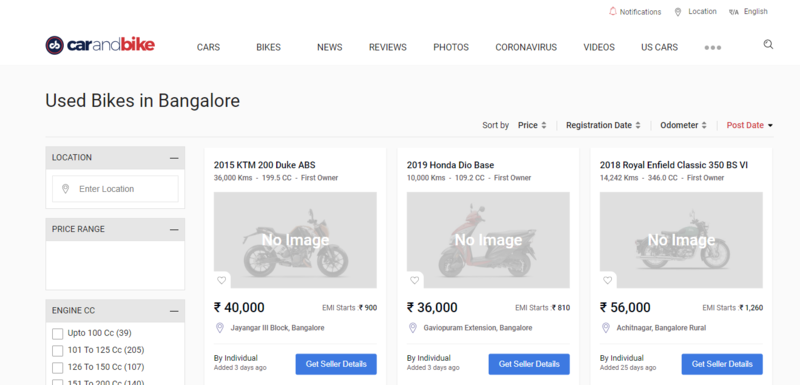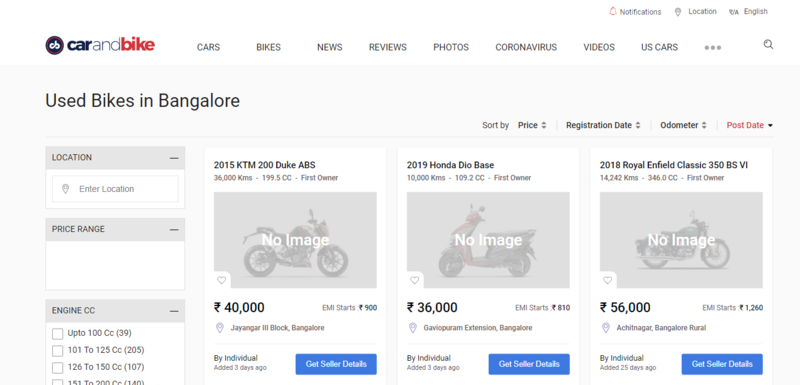 With its unique filtering options and searching location-wise availability of bikes, you can get a detailed report about the bikes. Even the ownership details can be obtained that gives you a vast demographic of choosing from an extensive selection of bikes.
The simplest way of buying the best quality of second-hand scooters in Bangalore would be from Credr. You can sell your motorcycle all within 10 minutes based on the condition. On the contrary, buying a used bike can be carried out through their showroom as they have a broad range of used bikes ranging from TVS to KTM.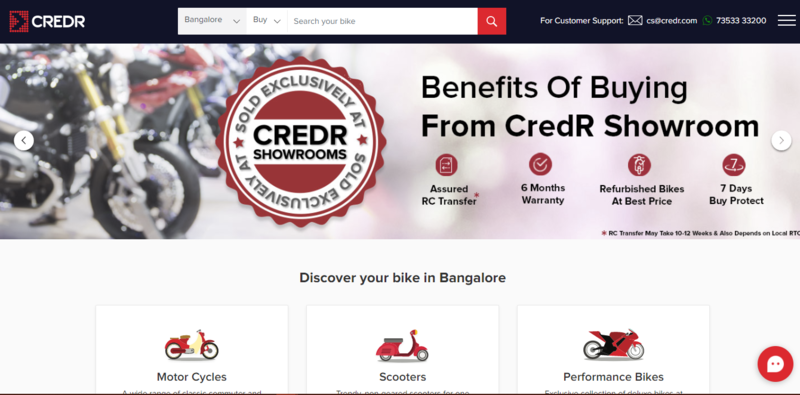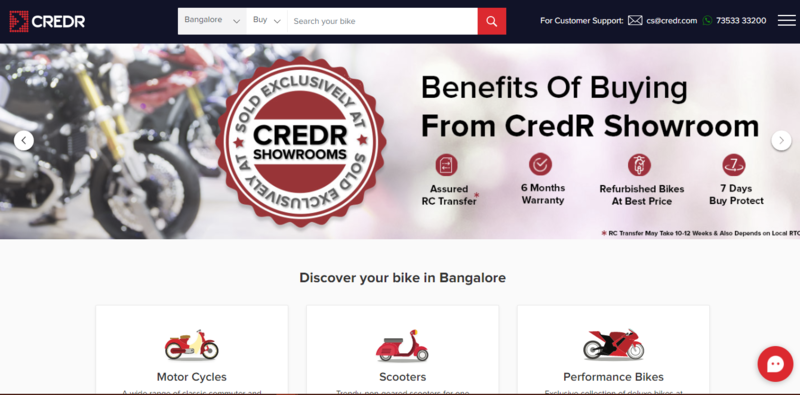 You have the option to choose from motorcycles, scooters, and performance bikes as well. Al the bells and whistles such as servicing, RC transfer, and much more are carried out by them for a wholesome buying experience.
When it comes to buying a used two-wheeler, some might refrain from buying it because it's better to own a brand-new machine. But these sites do offer a competitive price tag for a much better vehicle that would certainly give you the best experience in purchasing the bike and using it as well with proper financing options. Do ensure that you have an appropriate look at the bike in person before you make any payments. All the best and do the needful.
---
Want to receive the greatest and the latest happening around Bangalore? Subscribe to our newsletter to be updated regularly. If you wish to contact us, then write to us at contact.bangaloreinsider@gmail.com, and we will get back to you, for more updates follow Bangalore Insider on Facebook.
Author
Sponsored Ads