Sponsored Ads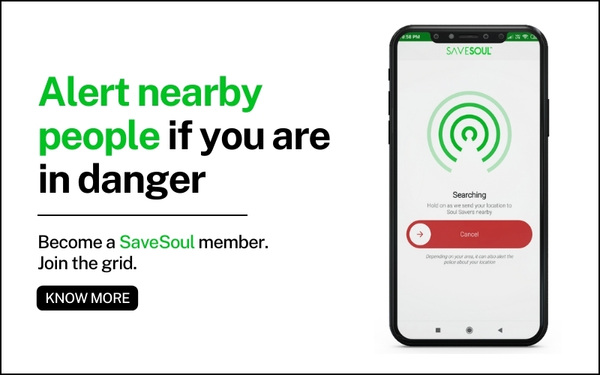 As Bengaluru Urban district sees a steady decline in new cases, data science models predict the worst of the second wave may be behind us, provided complacency doesn't set in and Covid protocols are followed.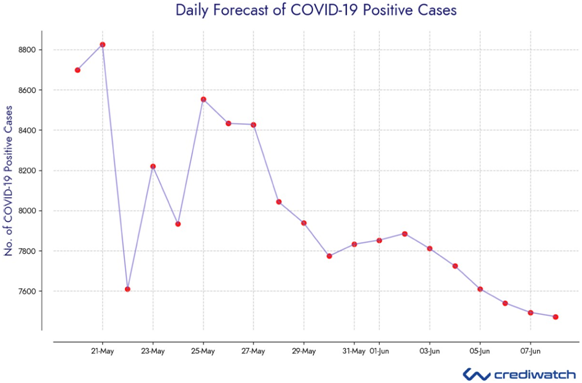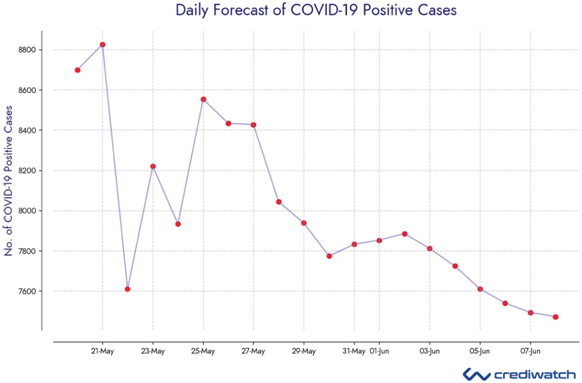 May 21, 2021
A 15-day forecast starting May 21 predicts the impact of Covid-19 in Bangalore City (Bengaluru Urban) will be reduced. Bangalore is currently the epicentre of India's ongoing second wave, an outbreak featuring the most infectious strains of the virus thus far. The forecasting model by Crediwatch Information Analytics, a Bangalore-based data science and technology company, will come as relief to the city's overburdened healthcare sector that has been fighting at the front lines of the pandemic.
The forecast focuses on three key parameters relating to Covid care:
The number of cases that require hospital beds.
Availability of beds that require intensive care and ventilators.
The amount of medical oxygen required to treat patients.
Crediwatch's model predicts that all three parameters are moving in a favourable direction. All three parameters are now with the 'green' indicators, showing that there is no emergency shortage of medical care or supply of oxygen in India's third-largest economic centre.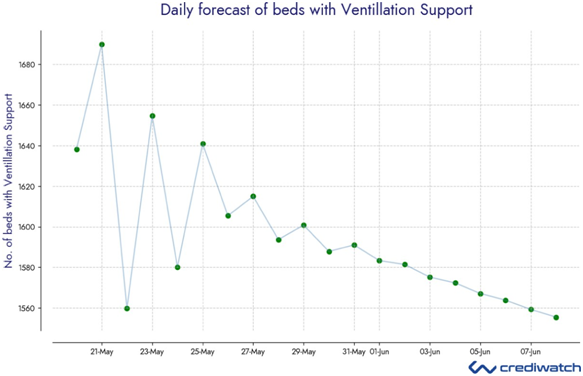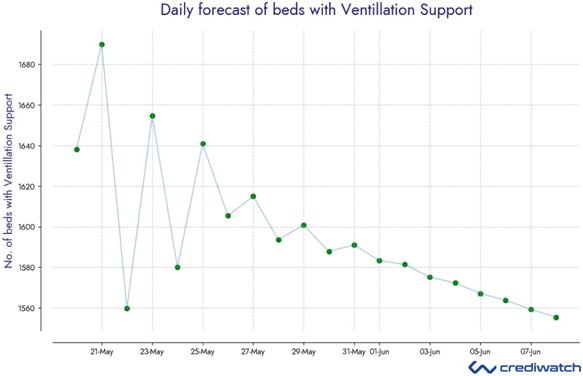 Crediwatch's data science team initially tried two approaches to create the forecasting model – Deep Learning LSTM (long short-term memory) Network model and a time series ARIMA (auto regressive integrated moving average) model. The team eventually settled on the latter approach. According to Subir Kumar Bandyopadhyay Machine Learning Architect at
Crediwatch, the model uses the "dependent relationship between an observation and lagged observations (AR) and also the dependency between an observation that is a residual error from the moving average model" to arrive at its conclusion.
India has lost over 250,000 lives to Covid-19 since the outbreak of the pandemic 15 months ago. Most parts of the country, especially large metropolitan areas like Bangalore are currently in a state of lockdown with severe restrictions on people movement and basic services. Urban unemployment is currently reported at 11.8 percent, according to CMIE's 30-day moving average. This is up from 6.99 percent in February, a time when economic activities across India had caught up to pre-pandemic levels.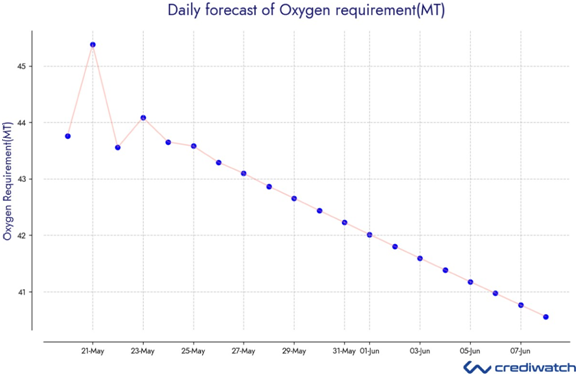 Bangalore is home to India's Information Technology sector and one of the leading centres of business innovation with over 12,000 startups registered to do business in the city. As per the data in Bruhat Bengaluru Mahanagara Palike, there are about 3,23,281 active covid-19 cases but only 4,924 net available beds as on 20th May 2021. This means that only 1 out of every 66 covid-19 patients has a chance of getting a bed in a hospital.
All data for this project was sourced from official public databases. Crediwatch acknowledges the open-source data resource: covid19india.org
CW's pro bono service to verify Covid relief suppliers across India
Crediwatch currently offers a free service for relief workers and organisations to verify the legitimacy of COVID resource suppliers. CW aims to enable relief workers, doctors, hospitals, and resource teams to quickly ascertain the bonafides of medical suppliers for oxygen, medicines, surgical masks and so on.
Visit our COVID resource page to know more about our web-based service that's also published as an open source API: https://www.crediwatch.com/covid/verify-covid-resource-suppliers/
Author