Sponsored Ads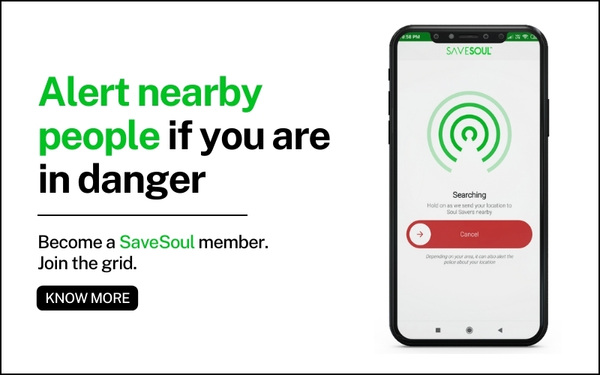 In the vibrant tapestry of Bangalore, where tradition converges with modernity, Amrita, the luminary behind Mommyshots, orchestrates visual symphonies that narrate the profound journey of maternity and child photography. A journey that commenced amidst the corporate hustle took an artistic turn in 2014, marking the genesis of an odyssey that now spans seven years, making Amrita a trailblazer in the industry.
"I was always interested in academics but found my solace on stage. After navigating the crossroads of choosing a career, I pursued computer science and later human resources. While the corporate world kept me occupied from 9 to 6, the evenings were dedicated to my creative pursuits. It took nine attempts, but in 2014, photography became my outlet, my way of expressing the creativity I had been yearning for," reflects Amrita.
The dichotomy of her early years, shuttling between the corporate realm and the creative haven she carved out for herself, laid the foundation for what would become a profound realization. The power of a single photograph to encapsulate emotions and moments dawned upon her, leading to the decision to amalgamate her love for children with her newfound artistic medium.
The transition from the corporate world to the realm of creativity was not just a career pivot but a metamorphosis of identity. It's a journey that echoes through her lens, capturing not just images but the very essence of life's transformative moments.
Celebrity Encounters: A Tapestry of Emotions
Working with luminaries such as Kajal Aggarwal and Suresh Raina became a tapestry of emotions for Amrita. "There's a mixed bag of feelings – anxiety of working with seasoned experts, calmness as they understand your artistic vision, a sense of having arrived because they choose to work with you, and awe in the presence of extraordinary talent," reminisces Amrita.
A standout memory is with actor Yash, known for his role in 'KGF.' His willingness to entrust Amrita with creative liberty left an indelible mark. "Yash sat there with his child and said, 'you tell me what to do, and I'll do it.' Coming from someone like him, he definitely trusted me and gave me complete creative liberty," she shares.
The encounters with celebrities weren't about challenges but a shared artistic vision. "There aren't challenges because the approach is the exact same one taken for any other person I've photographed," notes Amrita. It's a testament to her ability to create a space where the subjects, irrespective of their stature, become collaborators in the art of storytelling.
Evolution of Trends: From Taboo to Vogue Covers
As a pioneer in maternity and child photography, Amrita has borne witness to a transformative evolution in trends. What started as a tentative acceptance of maternity shoots in 2015 burgeoned into a thriving ecosystem where no pregnancy is complete without a captivating maternity shoot.
"We've come a long way as a country. I slowly saw India opening up to the idea of Maternity shoots in 2015. And immediately after, newborn photography picked up and it's a very special stage to be captured and is pretty much captured by all families," observes Amrita.
The constant need to innovate and improvise, coupled with the desire to break away from the conventional, led to the rise of 'fashion maternity,' a service much sought after. This departure from traditional maternity gowns, a trend that aligns more with vogue cover shoots, underscores the evolving nature of maternity photography.
"The Fashion meter just keeps getting higher as the years go by making most maternity shoots resemble shoots you see right out of magazines," she states. The trends she has embraced—elaborate floral sets, themed attires, and even nude photography—are a testament to societal shifts and the celebration of diverse forms of self-expression.
Social Impact: Mommyshots Foundation and Academy
Beyond the realms of artistic exploration, Amrita's commitment to societal causes birthed the Mommyshots Foundation. This initiative, born out of love to give back, utilizes photography as a medium for impactful storytelling.
"Mommy shots foundation started out of pure and earnest love to give back to society and help women and children in any way I can – using photography as a medium," explains Amrita. The foundation has undertaken projects ranging from capturing the essence of breastmilk donation for NICU babies to shedding light on the stories of acid-attack survivor mothers.
The foundation's initiatives go beyond contributing to maternity photography; they have helped build a connection with mothers across the country who share the same intent to make a positive impact.
Ambassadorial Roles: A Responsibility and an Honor
Amrita's titles as a Sony Photography Artisan and Profoto Mentor aren't merely badges of honor; they come with a sense of responsibility. These affiliations, while prestigious, underscore the accountability she carries as a representative of these esteemed brands.
"While these are esteemed and privileged titles and aren't bestowed upon everyone, there's a certain responsibility that comes with it," emphasizes Amrita. As an ambassador, she plays a role in setting industry standards and feels the invisible pressure to stay ahead of the curve.
"There's also that invisible pressure to stay ahead of the curve as an ambassador to the brand," she notes. It's a role that not only influences her approach but also adds an element of accountability to her presence in the industry.
Innovating Amidst Diversity: Adapting to Tier 2 and Tier 3 Cities
The surge in demand for lavish maternity shoots in tier 2 and tier 3 cities hasn't diluted the essence of Amrita's work. Her approach remains consistent, grounded in meticulous research of local cultures, customs, and preferences.
"Our approach stays the same no matter where we shoot, but we do our due research of the local culture, customs, and preferences," Amrita shares. The pre-shoot consultation ensures a profound understanding of each client's vision, background, and comfort level, allowing her to craft narratives that resonate with diverse audiences.
Capturing Moments, Crafting Stories
Amrita's lens doesn't merely capture moments; it crafts stories of empowerment, acceptance, and the beauty inherent in the journey of motherhood. Through Mommyshots, she continues to redefine the contours of maternity photography, leaving an indelible mark on the canvas of visual storytelling.
As her journey unfolds, Amrita remains a testament to the transformative power of art—a storyteller who not only captures the essence of life's pivotal moments but also orchestrates narratives that transcend the ordinary. In each click of her camera, a story unfolds—a story that celebrates life in all its diversity, complexities, and profound beauty.
Author