Sponsored Ads

Why do you feel good looking at nature? If you played Age of Empires on a Desktop, you probably liked to look at the virtual farms being constantly tilled and watered. You felt a 'connection', a few pleasant sensations flowing inside your brain, neuron firings, attempting to 'remind' you that this was where you once belonged. Everyone came from the earth. 
Humans have subsisted on hunting animals and gathering wild plants, shrubs and fruits for hundreds of thousands of years. Something happened around ten to twelve thousand years ago, whereby multiple civilizations and communities across the globe simultaneously began to purposefully tame select strains of plants to grow them for human beings' tastes. 
Our ancestors were hunters. Our ancestors were farmers. The rest, the bankers, politicians, traders, kings and queens came after them, subsisting on the surplus produced by the farmers.  
You will like farming too, because the moment your brain looks at nature in general, it metaphorically shrieks, excitedly, saying that you once belonged here, wallowing around farms and forests, growing up with birds and animals, basking in the affection of your fellow community members, having good laughs over a bountiful feast, coupled with songs and dance around bonfires and the like. 
We cannot quit our modern lifestyles cold turkey. It is too hard to do so, because the convenience is just that, too convenient to let go of. We can however, create the best of both worlds, and rejuvenate ourselves, our families and our lives, in the process. Admit it, you've often dreamt about owning your own farm and building a sustainable lifestyle on it. Let's BeForest.
Below are the excerpts of our interview with the Beforest Team.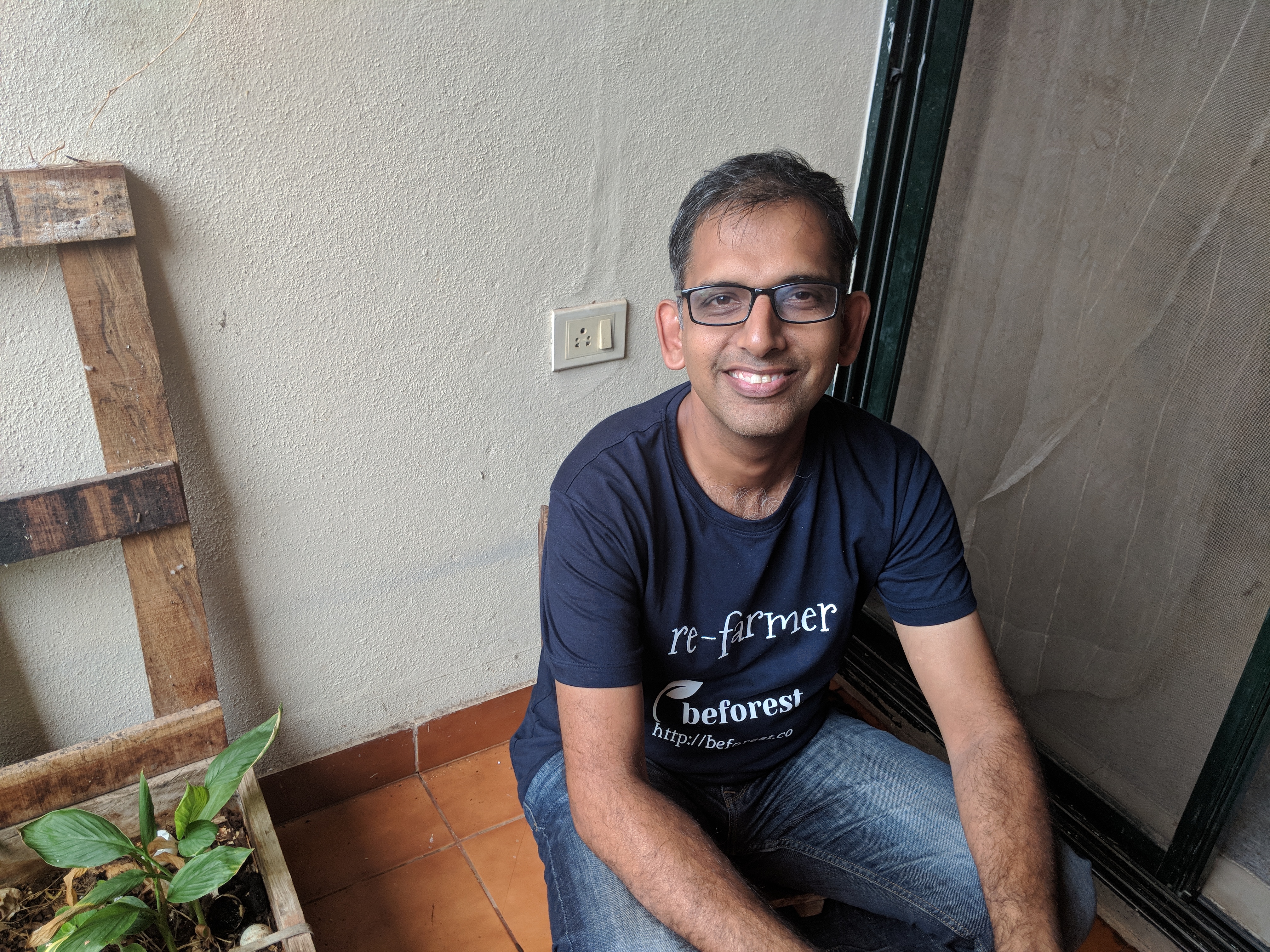 Give a brief info about your start-up?
BeForest, founded in 2018, is a unique idea of creating a community that lives amidst ecologically sustainable and economically self-sufficient natural food forests that are owned by collectives and managed by BeForest.
BeForest is a community led food forest Start-up that brings together multiple stakeholders aimed at co-creating and crowd funding unused suburban landscapes that can be put to productive use generating long term value and income for the owners, employment opportunities for those living in and around the farm, acting as an incubation center for farm-preneurs, and a chance to completely redefine rural living and farming.
What made you start your start-up and what problem does it solve?
Farming has degraded soil and farm land everywhere, and there's a crisis in food and farming. Today, many people are curious and keen to reconnect with farming, try learning more about it and help with improving how it is done – we see many experiments everywhere. We studied this and realized that rejuvenating the land, and creating a large forest ecosystem in which food grows abundantly and with little input is the best way forward, and this is best done on large but diverse farms – so we came up with the idea of collectives that are essentially a cooperative of small holdings, committed to rejuvenating the entire space as one big farm.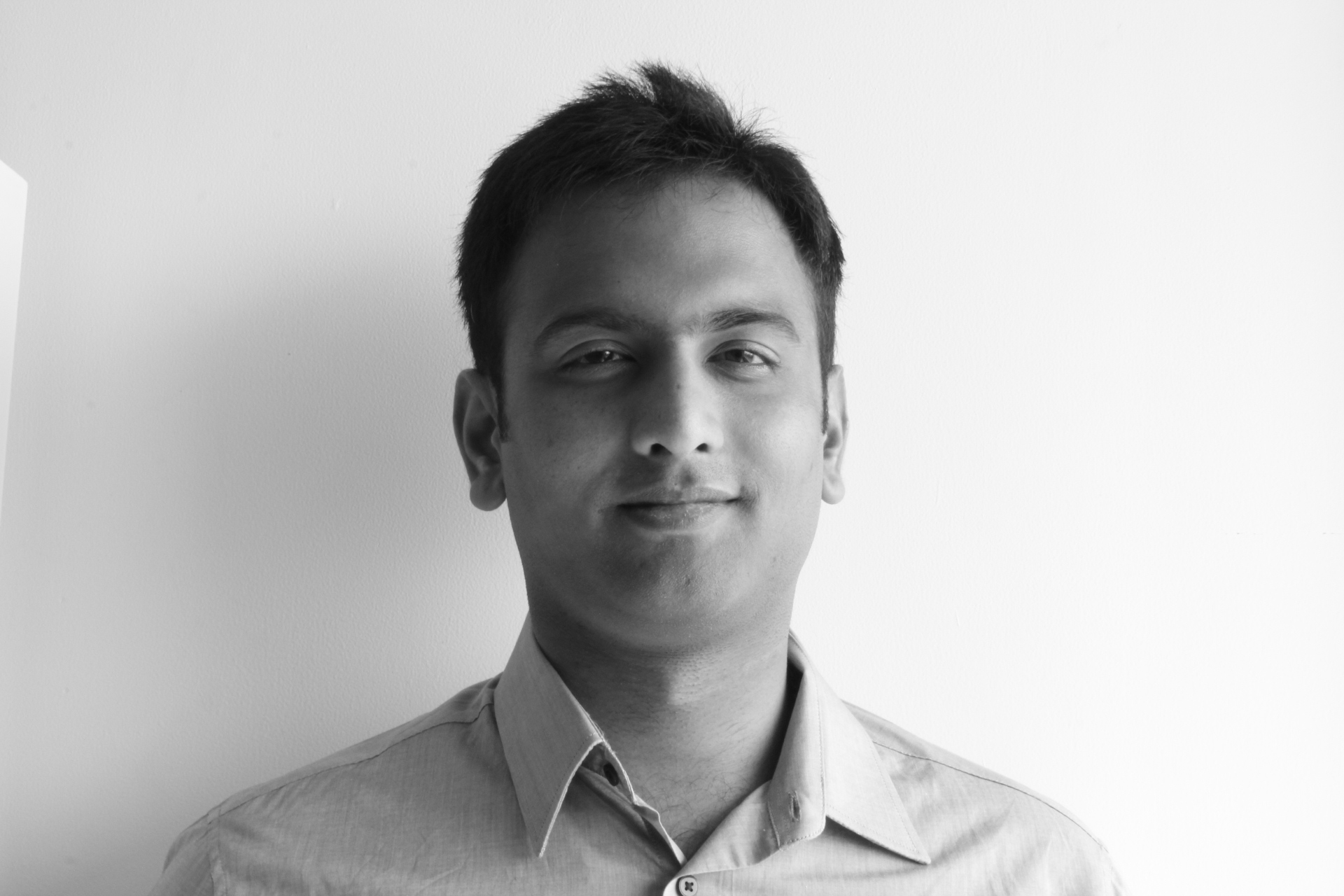 Tell us about yourself, your previous jobs/ventures? What were you doing before this start-up?
Sameer Shisodia: 
Prior to BeForest, Sameer founded Linger Leisure in the year 2009, a hospitality chain that runs 14 responsible tourism properties across the country. He brings in his experience of over two decades in technology, lifestyle and hospitality. He has been a Principal Software Engineer at Wipro and Yahoo! He also served as a Product Head at companies such as Mobisy Technologies, Reverie Language Technologies, to name a few. His experience as the Chief Farming Officer at The Farming Collective makes him indispensable in driving the growth and vision of BeForest.

An alumnus of Birla Institute of Technology, Sameer has immense love for nature and often engages in activities that aim at creating a sustainable environment.
Sunith Reddy:
Prior to BeForest, Sunith has been one of the founders of RentSetGo, He has also co-founded other companies such as iRageCapital (a leading algorithmic trading company) and Quantinsti in the edTech Space. He was also the director at Carbon Zero, which focuses on building environmentally sustainable and ecologically sensitive tourism destinations that empower the resident community as an active stakeholder in the conservation of the area.

He vehemently believes in giving back to nature and his immense work for the preservation of the environment reflects his vision. He is also a wildlife enthusiast and likes to engage in innovating solutions during his free time.
He is an IIT-M alumnus and his decade long career began at Yahoo.
Shaurya Chandra :
Shaurya co-founded Beforest along with Sunith and Sameer in 2018.
Prior to Beforest, he was one of the founding members at QuantInsti, Antz Chocolates and iRageCapital Advisory.
He is a proud alumnus of IIT Roorkee and IIM Ahmedabad, and his 22-year long career began with Bank of America as an Analyst and Edelweiss Capital as an Associate. Apart from being a serial entrepreneur, he continues to be a visiting faculty at IIM Ahmedabad.
During his free time, he likes to research on equity and algorithmic trading.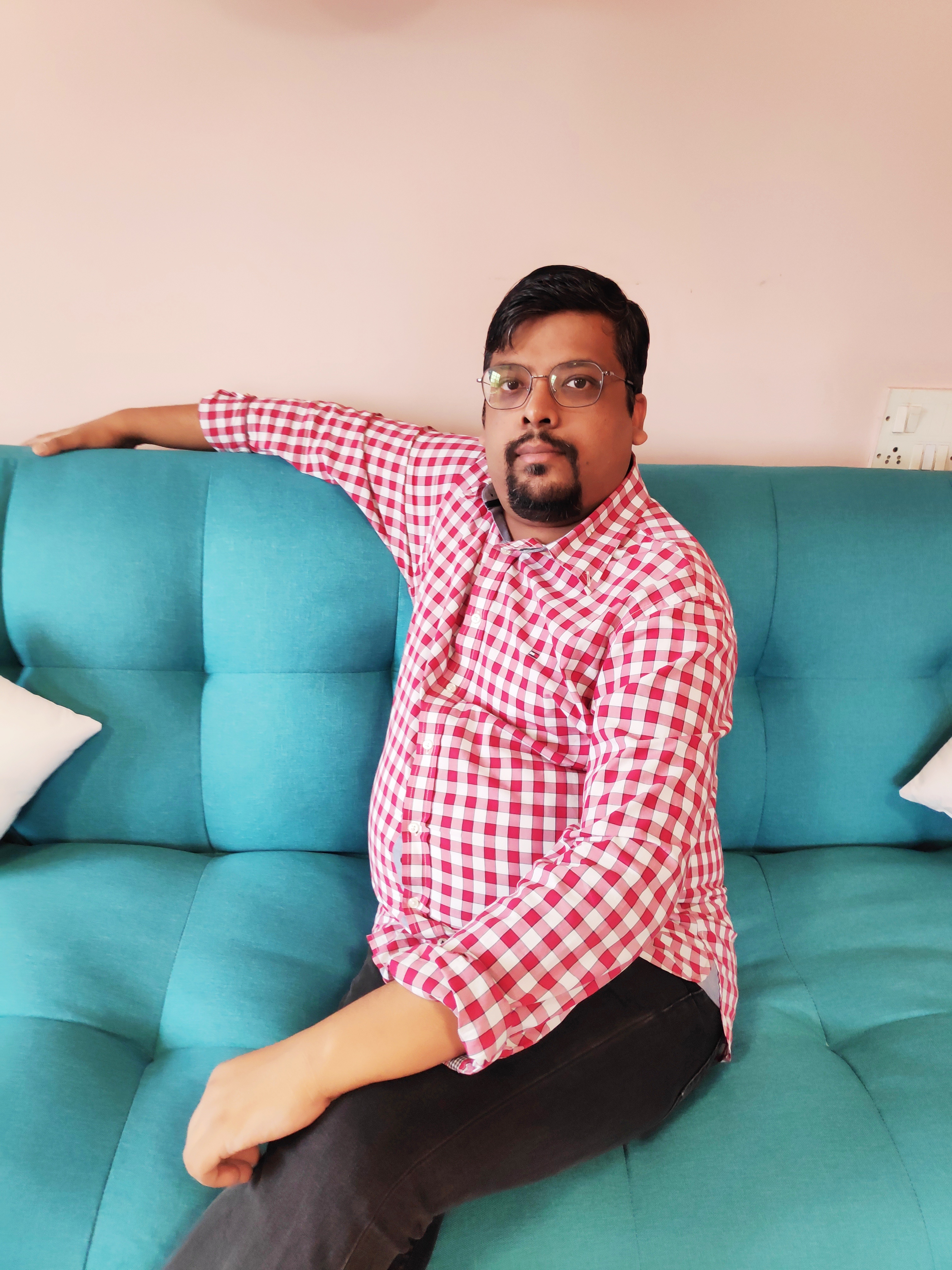 Where is your start up based out of? Why do you think that is the best place for you?
We're based out of Hyderabad and Bangalore. There is a strong, and growing awareness, concern and bias towards action around ecological issues, food and health issues, and questions about the sustainability of our lifestyles across the country, but much more so in these cities. People have started experimenting with various solutions, including at the farm, in an attempt to live, eat and grow better. There's also a very strong audience of engaged consumers to support such initiatives. 
As a startup founder, what are you paranoid about? What keeps you awake at night?
What truly worries us is the potential of the ideas we're trying out, and how much we can scale them through various models. At this point, the entire world desperately needs to fix the ecology, and we need more resilient ecosystems for the sake of our kids. While we're just one company, and a few projects, we hope the force multiplier of all the members and farm owners we work with, and the consumers who support us, will help grow this idea rapidly and this will find adoption far beyond just our own operations. 
Who are your competitions and how are you better than them?
There's a few real estate companies now looking to take their offerings to market with a farm, non-urban living and better food story, but we don't really see a complete end to end interest in the operations, in the commitment to staying the course in rejuvenating the landscape the right way – not something that can be pulled off in a short term – and in the belief in the core ideas around sustainable farming over, say, creating a differentiated "layout". We, in fact, would love to see more activity in this space so this idea grows faster and wider.   
How hard is it to have a work life balance as a start-up founder and how do you manage it?
All three of us are very focused on our health, spending time with the family and not getting sucked into a 9-5 routine. Of course, as a founder the job is always 24×7 in the attention it needs when it needs it, but thanks to the nature of the work, we end up spending a good amount of time outdoors, and meeting people. It's a lot better than it would be at a regular tech or finance startup – we've done that too earlier so we speak from experience 🙂
Have you raised funding? If yes, then we would like to know the details. If no, then please tell us if you are looking to raise.
We have raised a significant angel round, but are unable to disclose the details right now. The model itself is not entirely dependent on a long revenue positive cycle but instead focuses on a transactional break-even from day 0. Hence we are not currently looking to raise further rounds. The various collectives will generate enough to fund a team and start building a small consumer brand. We may raise more when we start to scale the latter.
What's the biggest misconception people have about you? Why do they have that? What's the reality?
Given that a farm is essentially land, it is extremely easy to confuse BeForest with a real estate company. It's neither our focus, nor strength. Our real interest lies in the creation of communities that are involved in the rejuvenation, and then helping them manage the farms and taking the produce to a consumer base that is happy to buy local produce that varies by season, geography and available sporadically in small lots.
What gets you excited about this company?
Both – the need and opportunity to scale this across the country, and possibly even the world, is huge. As the idea goes more mainstream, this could indeed offer a solution to many of the problems we see all around us, at an individual level as well as at the level of a nation and society.
Tell us how a day in your life looks like? Your schedule for a day right from the time you get up till you hit the bed at night.
We're at a stage where we're starting to setup and manage 4 collectives in various stages. We're continuously refining processes and dashboards that help us do this efficiently, have been building a team and systems to manage various aspects of this. We also spend a LOT of time speaking with interested potential members since finding a good fit is extremely important to the success of the communities which form the cooperatives at each farm. We're also learning at a rapid rate about what makes a farm more resilient and sustainable, and spend a lot of time reading, working with the various consultants and experts, and chasing questions down to their logical ends.
Being one of the early ones doing this, part of the job is to educate a larger audience about what the idea is, and how it is an important investment into the future both individually as well as collectively.
Tell us about your team and how did you meet each other?
Sunith and Shaurya were colleagues at iRage. Sameer and Sunith got connected through a mutual ex Yahoo connect for Sunith's wildlife property in Corbett that now runs as a Linger property. 
Sameer had kicked of the Tamarind Valley Collective and as we got talking about this, we realized there is a larger need for someone to enable this for folks interested in getting involved in farms and creating an alternative for themselves and the kids.
Know a great startup story or want to share your own? Write to us at contact.bangaloreinsider@gmail.com and we will get back to you. For more updates follow Bangalore Insider on Facebook.
Author
Sponsored Ads