Sponsored Ads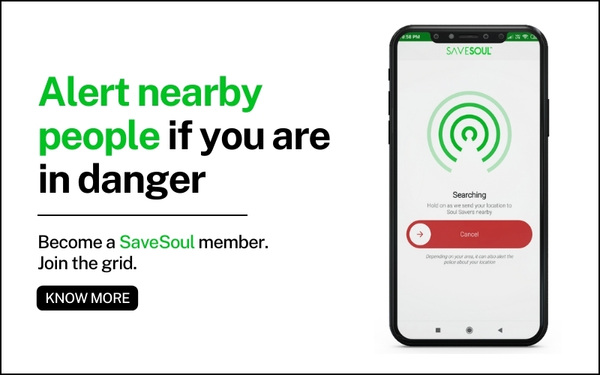 When our ancestors still lived in small bands and communities, much much before humanity forged empires, social orders and laws, it took an entire community to raise a newborn baby, because resources were shared and there was no concept of money. What was available via nature was distributed among all members of the small community.
The creation of a new life is one of evolution's greatest forces and indeed, mother and father feel the oncoming of a new twist in their lives, owing to greater responsibilities not just for their babies, but for themselves as well. In today's day and age, amidst a time of increasing complexity in the world's economic and political environments, today's babies will find themselves born amidst circumstances their parents scarcely faced, when they themselves were babies years ago.
Approximately 50% of India is under the age of 25, and this cohort of 600 million youngsters is going to shape the future of India's consumer markets as the years pass by. Products and services geared towards the under-5 and below cohort ought to be created with a conscious focus on the needs of the future generations like using sustainable, eco-friendly and biodegradable materials and an increasing focus on the well-being of the child, much like their own parents would.
Today, at Bangalore we spoke to the founder of Bdiapers, who is looking to focus on mothers who are conscious about the world they currently occupy in addition to giving the best that they can for their children. Below are the excerpts from our interaction.
Give a brief info about your startup?
Bdiapers is India's only Hybrid Cloth Diapers with Disposable Inserts. These diapers come in a patented two-part pouch system that separates the "cloth" from the "diaper" making it as close to a disposable as possible. The trendy covers with matching T-shirts and chemical-free disposable inserts make your baby's diaper a complete clothing, versus just an accessory. The plant cellulose based disposable inserts work like a diaper and are hypoallergenic and do not cause a rash. These sized diapers give a better fit around the baby's legs hence preventing leaks. Bdiapers brings you several matching accessories and the option to use washable inserts in the same cover! Now there is no need to wash the diapers daily or generate excessive toxic waste while diapering your baby. Bdiapers allows you to enjoy the health of cloth with the convenience of disposables in a diaper that is healthy, trendy, eco-friendly and affordable.
What made you start your start-up and what problem does it solve?
Bdiapers Hybrids were designed by me while diapering my two kids. I was tired of the inconvenient cloth diapers and the painful rashes the chemicals in disposables caused on my babies. I was searching for a middle ground in diapering, and organic diapers were too expensive and not easily available. I wanted a solution that was as convenient as a disposable diaper as well as eco-friendly like a cloth diaper. I designed Bdiapers after several years of trial and error to be the healthiest, most eco-friendly diaper available in India. Bdiapers helps ensure proper waste disposal, are comfortable on the baby and help break the cycle of exposure to chemicals on the babys gentle skin.
Tell us about yourself, your previous jobs/ventures? What were you doing before this start-up?
Before Bdiapers I spent time getting an MBA from Sydney, and joined Colgate Palmolive in their leadership rotation program in Australia. I spent 11 years in core marketing roles with big brands like Colgate Palmolive, Microsoft in Seattle and American Express in Gurgaon. I moved back from the US in 2012 and started "BumChum Diapers", India's only brand of Modern Cloth Diapers. However I soon realised that cloth diapers were not as convenient and not as eco-friendly. Oftentimes mothers would complain of leaks and rashes, and with the hard water conditions in India cloth diapers were not easy to maintain. Hence in 2016 I finally came up with a design of Hybrid Cloth Diapers with Disposable Insert, and that was the start of Bdiapers.
Where is your startup based out of? Why do you think that is the best place for you?
We incorporated in Bangalore and believe this is the best location for us to grow our brand. For starters, Bdiapers is for the evolved green mother who not only cares for the health of her baby but also the planet. Bangalore moms are eco conscious and predisposed to green parenting. Our proximity to Tirupur helps us source the beautiful knit fabrics for our collections and the IT hub has helped us source good talent to grow our business online.
As a startup founder, what are you paranoid about? What keeps you awake at night?
The only thing that keeps me awake at night is to hear from a customer that her baby got a rash by using our product. This has never happened and we ensure health for our little patrons as our utmost priority. Each and every product here is carefully designed keeping in mind safety and convenience of our customers and we constantly seek feedback from our customers to improve on our product range.
Who are your competitors and how are you better than them?
We do not have any direct competitors in India as we are the first and only brand of a complete Hybrid Diapering Solution; a reusable cover with disposable inserts. However, we do compete with Superbottoms in the cloth diapering space. Our covers are different and not like any other regular cloth diapers. We have made them sized to give a better fit (versus the one size fit all). And we are the only diapering company that allows for the use of reusable and disposable inserts. In future our goal is to reduce the use of commercial disposables like Pampers and MamyPoko Pants that are full of chemicals that harm our baby and take 500 years to decompose.
How hard is it to have a work-life balance as a startup founder and how do you manage it?
We started our business in late October 2019 and by the time we were ready for sales it was May 2020. It has been a challenge to manage the business during the pandemic and do things differently however we have survived well. We have had to reassess our growth strategy and focus on online business. We have lost some team members who needed to take a break and that has put additional strain on the business. On the bright side, the rest of the team has stepped up, both at home and in office and everyone has done their bit to chip in and fill in the gap in places where I could not be present. We work as a family and each one of us is passionate about our contribution to our business.
Have you raised funding? If yes, then we would like to know the details. If not then please tell us if you are looking to raise.
We are completely bootstrapped right now.
What's the biggest misconception people have about you? Why do they have that? What's the reality?
Because of my lean structure people think I diet. However, I eat like a teenager and I love food! This is the biggest misconception I have had to bust with all my friends.
What gets you excited about this company?
I love what we do because of my undying love for babies! Talking to customers and helping them solve some of their diapering problems helps me relive some of the fond memories of my time with my own children when they were infants. It was oftentimes very tough to figure small problems that seem big, and being able to reassure a young mother that she is doing a great job is extremely rewarding. We are also looking at introducing diapers with Indian art forms like Chikan and Block print and are excited to explore and promote the different art forms in bringing functional fashion to our babies. This would be exciting for us as we promote our traditional art forms and help review some of the dying arts.
Tell us how a day in your life looks like? Your schedule for a day right from the time you get up till you hit the bed at night.
These days due to the pandemic our routine is subjected to online classes. I start my day at 6am and almost always complete my writing in this time till my children wake up. After sending them to their respective classes/schools and figuring out the menu and their schedule for the day and leaving for my office which is very close to my home. I return home in time to spend time with family and end my day with a light workout, yoga or meditation.
Tell us about your team and how did you meet each other?
We have a very small team of 4 members and came together through pure serendipity. At work we collaborate and discuss almost all aspects of marketing as our work is interdependent on each other. We all enjoy music and being a small team, each one of us takes on more than their scope of work and this has made working together enjoyable and inspiring.
Know a great startup story or want to share your own? Write to us at bhumikka@insidermediacorp.com and we will get back to you. For more updates follow Bangalore Insider on Facebook and Instagram.
Author