Sponsored Ads

BANTER is founded by Tajinder Bagga, it is a Delhi based startup and they have presence in Bangalore and Chandigarh.
To put it simply we are a unique blend of the online and offline socializing platform that encourages "real life" person to person interactions in a setting thats decided by the users themselves, says Tajinder.
We got an opportunity to talk with Tajinder, and see what he has to say. I am sure his interview with us will inspire you.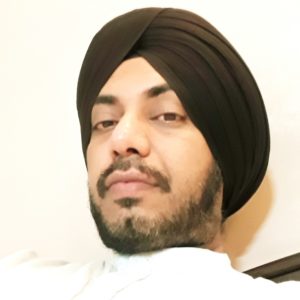 Give a brief info about your startup?
Banter is a "Socializing Platform for Singles" because we believe singles of today look for many other things like networking, friends, activities etc than just dating. Banter allows like minded singles to connect the way they want, where they want and how they want That's why it's Your banter, Your Choice .
Some call our app more skewed and partial towards the women as in the guy cant start a chat till the lady gives the go ahead but then we also have a unique feature that allows the man a chance to woo the lady through a personal audio message.
To put it simply we are a unique blend of the online and offline socializing platform that encourages "real life" person to person interactions in a setting thats decided by the users themselves. We just dont leave the people to swipe left or right and then wait for the match to happen we actually bring out the folks to meet & Banter over coffee, over wine, at picnics, over walks. Users can opt for the events through the app or by registering on our platform. Infact Banter ASK OUT feature is unique that solves the question "who is going to ask our first" .
Till date we have done 15 curated Banter events in Delhi, Gurgaon, Bangalore, Chandigarh. We will be expanding these to Mumbai and other cities in the coming months.
I think our proposition is also strengthened by the fact that all our users are genuine and even if someone thinks they can get on to the app by creating a dummy profile and log in – well the app has enough safety and verification checks that take care of it. This verification feature also applies to all our events. Not only are the registrations screened but the team also makes a personal call to the shortlisted candidates to get a sense of their background, their preferences and then once we identify a matching set of personas , they qualify for the specific event. Also at the event we have our team to conduct the evening proceedings. We dont just leave it to the venue as its our event.
Banter is available on iOS and Android and has clocked over 9500 downloads (both platforms combined) in the last 30 days and growing.
What made you start your startup and what problem does it solve?
We are talking 2016-17 and we realised that there were already multiple dating apps in the market that were restricted to just online. There were other isolated platforms that did random meetups. There was this huge gap of a unified platform where genuine folks could meet like minded people and carry forward the conversation in the real world. Thats where we saw an opportunity and this was validated when we interviewed close to 1000 ladies. You will be surprised by the fact that inspite of all the dating apps prevalent none of these met the ladies expectation when it came to genuineness of profiles, the choice to control whom they wanted to converse and most importantly beyond the online thing.
We feel the way that Banter is designed it helps solve a lot of these open issues viz:
DELIVERS  real person to person interaction and takes the interaction experience online to offline
VALUES the importance of ladies and gives them tangible privileges to control their interaction with others
VERIFIESusers on app and our offline engagement to deliver a truly genuine interaction experience
CURATESinteractions across varied interests and engagements
CONTEXTUALIZES such user real-time actions on the app , likings and preferences to offers contextual offers from partners brands in a seamless and un-intrusive way (currently not being used in any other mobile application)
We think the biggest testimony that the app delivers is when the genuine users go through the whole online to offline mode, attend events and ask to be called back , subscribe or register for our forthcoming events and refer their friends. This gives us the confidence that Banter is on the right track.
Tell us about yourself, your previous jobs/ventures? What were you doing before this startup?
The founders have been working professionals and come with a whole set of marketing, management, technology experience. Its also to do with a passion to create something that adds value.
To be honest the idea has been floating since 2012-13 but then it just kind of got waylaid for we were occupied with our International projects. Eventually it came together in 2017 when we gave ourselves a deadline to meet.
Where is your startup based out of? Why do you think that is the best place for you?
We are based out of Delhi NCR but have presence in Bangalore and Chandigarh for now. We will be expanding to Mumbai and other cities in the coming months.
Wherever there is a genuine need for folks to come and socialize we feel Banter will facilitate this need of users. It doesnt really matter which part of the region you come from.
As a startup founder, what are you paranoid about? What keeps you awake at night?
Our primary concern at this stage is to ensure a smooth onboarding process for the app users or the event seekers.  As we grow and we get more requests for events, infact different events, the team works on how best we can include different venues, themes to cater to our varied audience.
We are also seeking to expand to other cities and looking out for partners in the form of venues like restaurants, clubs to onboard on our platform.
Who are your competitions and how are you better than them?
Traditional Dating apps, the so called meet up clubs are in a sense our competitors. But we also believe that there's space for all to co-exist as each platform offers a different proposition. We are as of now unique that we have a online to offline extension and kind of fit into both spaces easily.
How hard is it to have a work life balance as a startup founder and how do you manage it?
Well like any work this needs time. In the intitial period it was testing, exploring options, getting it right. Now the phase is more like expanding, reaching out, connecting, collaborating at the same time monitoring the app parameters. For the events we are continuously trying to find better, newer venues, do unique theme based events that can appeal our users.
We feel that as long as your passion drives you the time spent becomes immaterial. Hours of work at a stretch then seems worthwile and enjoyable. Also the founders have their roles cut out. While one looks at the technology and the backend, the other works on the alliances, the marketing and promotions.
Have you raised funding? If yes, then we would like to know the details. If no then please tell us if you are looking to raise.
We are in talks with individuals for investments. The negotiations are at a fairly advanced stage with some of them. But yes we are open to initial investments to the tune of USD 800,000 as this will allow us to market and expand our reach to major cities.
It also allows us to bring in newer features that will again be first of its kind for a socializing platform. Not only will these offer value to users they will redefine "socialzing" to a different level.
What's the biggest misconception people have about you? Why do they have that? What's the reality?
If people think that we are just another dating app thats the biggest misconception they can have about Banter. Banter is more than just a dating app. We encourage real life, person to person interaction in a setting of their choice. Also with a host of other features lined up we are probably going to take this proposition a notch higher.
What gets you excited about this company?
Its alive and kicking. Thats what excites us about Banter. Its at the end of the day our product and we will work towards growing it.
Tell us how a day in your life looks like? Your schedule for a day right from the time you get up till you hit the bed at night.
The days are typically split in terms of the roles we founders take on. While monitoring and improving the app deliverables remain sacrosanct, the other part is to work on  increasing the downloads and the reach. Collaborations, partnerships, tieups will also start to dominate our time but we are prepared for it.
Tell us about your team and how did you meet each other?
The founders were working on the same project and got to know each other well. The rapport and the comfort has increased with time and obviously when you share the same committment to quality deliverables, a spark for something creative, something new you blend in. Two of the founders have studied at the same school and the joke runs in the team that we should have started way back in school.
There are teases and the usual leg pulling but we keep pushing each other , helping but yet giving each other space to do things that best suit each of us given our experience and backgrounds. The combined strengths are of course visible in the success that we have achieved so far. touchwood !
Know a great startup story or want to share your own? Write to us at contact.bangaloreinsider@gmail.com and we will get back to you. For more updates follow Bangalore Insider on Facebook.
Author
Sponsored Ads