Sponsored Ads

Ceramics, porcelain, stone, and much more are all made naturally. The process of transforming these materials with a little mixture of clay, sand, water, and a wheel is commonly known as pottery.
Pottery has been in use for centuries. From ages, the techniques of pottery have been continuously updated to get the perfect finish in the final product. Often, several pottery items are round in shape, and this is because the wheel that pottery items are made upon. But the most common type of pottery that you can find are made from clay.
In India, there are several pottery shops and manufacturing places where you can witness the art of manufacturing pots, kettles, and much more from the materials as mentioned above. But if you wish to harness the abilities to learn pottery, then there are several classes all across the country.
If you are an avid enthusiast of pottery, then there are several pottery classes in Bangalore that you can check out based on your availability and requirements. As each one has something different to offer, we have enlisted a list of places that you can check out. Let's take a look.
Types of pottery
Before we dive deeper into the classes that offer these pottery classes, let's take a closer look at the types of pottery.
Earthenware
As the name suggests, the objects that were made through this format were hand-carved from clay and other materials which were then put in an open pit of fire. The temperature used is usually low, and you can see the irregular shapes in the outcome that gives it its distinct touch. Undercoating the object was often the trait of such objects.
Stoneware
Similar to the one given above; stoneware offered a much stronger finish to the overall object. It is because the objects were treated in a kiln and at a higher temperature. Such that they non-porous to liquids and quite durable indeed. Often, they have practical usage.
Porcelain
Heating an object that is made from clay and other natural material to extremely high temperature would result in the formation of porcelain. Generally, it is achieved in blasting such high temperature in a kiln. But the manufacturing of porcelain is never an easy task. You need high temperatures and the right materials in the exact quantity to manufacture the materials in porcelain.
Pottery classes in Bangalore
There is an array of classes that you can choose from if you are in Bangalore. Out of the many that you can choose from, there are four that stands out to be the best. Let's check them out.
Clay station

For an expert take on pottery and everything related to it, Clay station offers an inside edge over the arts and skills pertaining towards pottery. The classes offered here are spread over weekdays and weekends. Pottery, sculpting, terracotta, jewelry from stoneware are few to the classes that you can choose from.
Oriri studio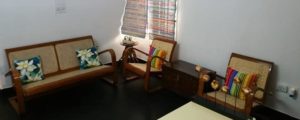 Every part of Bangalore has one pottery class that can help you in learning everything there is to pottery. But north Bangalore has a different take on pottery classes through Oriri studio. They have open classes and pottery lessons that you can learn with your parents or children's. A fun and exciting class that teaches pottery but with a twist.

For a creative and imaginative individual that wants to master the arts of pottery, then Lahe Lahe is the place to be that also has a joined café space as well. Some classes are conducted daily, so feel free to use the wheel at any point in time. Or get your hands into the model to create a sculpture of your own.
Swaa Clay Studio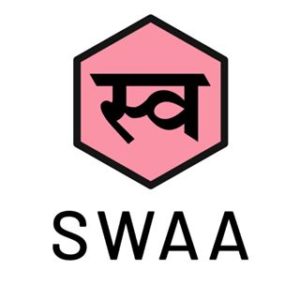 Hardcore pottery is what you are interested in? Then Swaa Clay Studio is what you need to look out for. The very essence of pottery can be learned from the very basics till the art of mastering it can be grasped. There are five-day workshops that are conducted with one class per week. You get a hands-on experience with pottery, thus making it an exciting affair for children's and parents to bond with each other while making pottery items.
For learning the art of pottery, you must and should have the knack of learning the art and craft that it requires. It's a slow and patient process where materials are mixed in adequate proportions and then shaped in size. The entire process requires extreme care and attention.
Thus, always perform detailed research on the classes that teach you everything from the basics. The courses mentioned above give you an exact take on explaining everything right from the start to the end. Hence, get in touch with them and see what suits you the best and do the needful.
---
Want to receive the greatest and the latest happening around Bangalore? Subscribe to our newsletter to be updated regularly. If you wish to contact us, then write to us at contact.bangaloreinsider@gmail.com, and we will get back to you, for more updates follow Bangalore Insider on Facebook.
Sponsored Ads