Sponsored Ads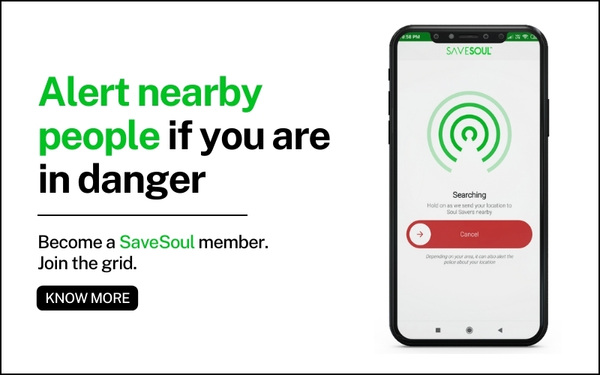 The ideal state of society ought to be a state where creators are allowed the freedom to do what they want as long as the creators do not physically or mentally harm anyone, especially the end consumer. Of course, while this is an ideal state, as mentioned, it doesn't hurt to strive to reach as close to this ideal state as possible.
Humanity has created systems – social, economic and political systems, systems through which all of us flow through as seamlessly as possible (we try to). Now, has there ever been a better time to create a new product or service for which people might be interested in? There has not (at least for the socially empowered). Because, never has there been an level-playing field to begin a new venture, before in world history, thanks to the digital revolution.
Today, at Bangalore Insider, we spoke to Kartik Harikantra, the founder of Bad Wolf, a clothing and accessories start-up which seeks to adopt the responsibility of being as socially responsible as possible, in addition to provide a living for budding artists, like the founder himself. Below are the excerpts from our interaction.
Give a brief info about your startup.
This startup is a clothing and accessories brand to help grow artists like me while providing help to needy people with our charity work. We aim to encourage budding artists to put forth their work. But given the current global economic climate, we also want to give back to those who cannot make a living.
What made you start your startup, and what problem does it solve?
The reason I built this startup is that people do not value artists as much as they should. I've been to many dance shows where at the end I didn't get paid. If this is happening to me, it is undoubtedly happening to a lot more artists. This is what motivated me to build a brand and help out other fellow artists like me. In a cut-throat industry, it is essential to invoke a feeling of family, which I intend to do through my brand.
Tell us about yourself, your previous jobs/ventures? What were you doing before this startup?
I am a professional dancer, and I Represented India in the World Hip Hop Dance Championship, Las Vegas in 2016. Currently, I'm solely focused on my dance passion, nurturing this brand, and managing various other dance events.
Where is your startup based on? Why do you think that is the best place for you?
This startup is currently situated in my home town Karwar, Goa. I plan to use the untapped goldmine that is the tourism industry here to publicize and market my brand. This way, I increase my exposure while staying true to my roots.
As a startup founder, what are you paranoid about? What keeps you awake at night?
I'm a person who has gone through a lot, which made me a strong person, and nothing scares me easily. Every action has an equal and opposite reaction. Hence I am always prepared for criticism of any sort. If they troll me for something, I reply not with words but my actions, which leads to my happiness. I am a firm believer in "Kill them with kindness." Nothing intimidates people more than happiness and success.
Who are your competitors, and how are they better than them?
Right now my competition is with me itself. I have become a better person than I was yesterday. But for the sake of the question, I believe the brands whose sole purpose is to make a profit are my competitors. I trust I am better because what I'm doing will help me raise the profit margin and help those in need. You reap what you sow. Hence giving back to the community is not only an act of goodwill but a strong testament to my belief system.
How hard is it to have a work-life balance as a startup founder, and how do you manage it?
If you have a clear mindset and good intentions, things have their way of working out for you. I have kept the ones who have faith in me near. They are always ready to help out in times of trouble.
Have you raised funding? If yes, then we would like to know the details. If no, then please tell us if you are looking to grow.
Up until now, I have only raised fundings with my dance skills, which I'm using on this startup. We're in the initial stages, so yes, we're looking forward to raising a decent amount so that I can help my family.
What's the most significant misconception people have about you? Why do they have that? What's the reality?
People assume that being an artist and this startup alone will not help me succeed in life. They believe you have to have a respectable job to earn respect. On the contrary, my thoughts on this are quite different. I think if you're good at heart, trust your instincts, follow your dreams and, more importantly, be who you are; people will automatically respect you no matter what you do for a living.
What gets you excited about this company?
The idea of owning my brand, helping out artists like me to fulfill their dreams, all while giving back to those less fortunate, is what keeps me motivated and driven to strive for excellence.
Tell us how a day in your life looks like? Your schedule for a day from the time you get up till you hit the bed at night.
I wake up around 6:30 in the morning and practice my flips. By 9 am, I get back home and have a healthy breakfast, after which I work on my brand's social media handles then rest for a bit. Around 7 in the evening, I go to the gym to workout till 9 pm, then have my dinner and sleep early by 10 pm.
Tell us about your team and how did you meet each other?
I would like to briefly introduce you to my hardworking team who has been helping me with this dream of mine. I met each of them along the way to my dancing career and I know some of them from my childhood who are still here supporting my ideas and beliefs. Apart from me there is:-
Dr. Sitanshu Singh Chauhan – He's the Co-founder of Bad Wolf. He's an Entrepreneur and a Doctor. He's also a Singer and a Music composer.
Sanket Gaonkar – He's a Dance Celebrity and won many TV shows. He's our Brand Ambassador of Bad wolf.
Palak Honrao – She's based in Mumbai, has done graduation in BBA in Media. Aspires to become a model and an actress.
Nagma Shaikh – She's from Goa. She's a Beautician by profession and a Dancer, her style is Dancehall.
Rashmi Sakhalkar – She's from Goa. A Graduate in bachelor of commerce, she's a Fashion designer by profession, studied at inifd deccan Pune , Dancer as well.
Saakshi Baadkar – She's from Karwar basically but currently operating in Bangalore. She has been working as an assistant choreographer for movies (kannada and telugu) also the Winner of a Dance Reality Show and is an International gold medalist in karate.
Nishchitha – She's from Bangalore and She's a dancer. She has also been a part of various events and video shoots.
Malik faizan Baig – He's from Goa. He's an event manager and has his own event company in Goa.
Know a great startup story or want to share your own? Write to us at contact.bangaloreinsider@gmail.com and we will get back to you. For more updates follow Bangalore Insider on Facebook and Instagram.
Author