Sponsored Ads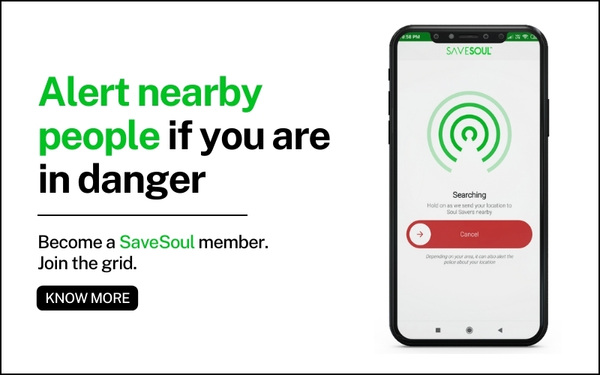 The learning space is an active, evergreen space; with individuals and institutions reading and writing their destinies from one day to the next, constantly, never-ending. If one may look at it from any angle or context, the spirit of learning ought to be for life; for the day this spirit is out of touch with its mind, is when one intuitively realizes that something is wrong. Often, intuitions and instincts are ignored. They should not be, especially when it comes to learning. Rather than adopt someone else's version of reality, make your own. How do you make your own reality?
Passive learning is a thing of the past; even though one may not feel like it; as one goes through the general discourse in societies today, where the young in spirit and age are often made to adopt things without their complete consent or even knowledge. As education technology and consumer facing education ventures go all out; it is prudent to reason that long-term success lies with the ventures who create genuine learning outcomes, sacrificing the temptation of scale initially. Scale is not a problem for the Indian market. Quality and genuine learning outcomes on the other hand, are.
Today, at Bangalore Insider we spoke to Abhinav Arora, the co-founder of Avalon Meta and Avalon Scenes, whose focus on uninterrupted learning via learning communities sets them apart in the Indian edtech space, where most of the focus is on content rather than the learning outcomes and future prospects. Below are the excerpts from our interaction.
Give a brief info about your startup?
Avalon started out in 2017 as a small group of designers, developers and marketers who got together to build and share cool things with the world. With a little bit of sunshine, the right soil, water and loads of love, we grew into one of India's largest and most engaging educational communities on Discord.
Avalon Meta is a 100% digital university for new-age skills. It aims at bridging the gap between traditional education and real world practical education. It has clocked over 200 million impressions since its soft launch in 2017. Before IIT Bombay got the clearance for adding the gaming course in their curriculum, Avalon had already been doing that ever since they started with the aim of being innovative with their courses and giving the students a chance to explore different jobs in their career.
This movement-led start-up is founded by young serial entrepreneurs and education influencers Varun Mayya, Shashank Udupa, and Abhinav Arora. The founding trio previously ran Avalon Labs – a digital services company that worked with numerous Fortune 500 companies as well as Series A, B funded start-ups from across the globe.

What made you start your startup and what problem does it solve?

We started Avalon as a community of smart people in India. Over time, we realised that many of them had high potential but needed two things – Exceptional educational content to inculcate and Educational communities based on their interests for uninterrupted learning. With Avalon Meta and Avalon SCENES we are solving it together.
Avalon SCENES is a platform that helps people find fun and exciting communities to be a part of and have conversations. It's like Discord (the platform we originally ran our community on), but a lot more simple and enhanced because people consistently have problems with the Discord UI.
Avalon is the first digital university in India to offer courses on AI, tech, gaming, etc. Till last year, no university or college had offered this. It opens a whole new area of job opportunities for students to select from and build their career around this. Through these courses, students get a wider range of career options to choose from and explore more areas of expertise. It's not a problem per se, but a new opportunity.
Tell us about yourself, your previous jobs/ventures? What were you doing before this startup?

Before Avalon Meta, my co-founders and I ran Avalon Labs, a consulting firm – where we built products and did growth marketing for venture-funded stock listed companies across the US, Southeast Asia and India.

In the first couple of years of college, I led strategy for a startup that was building a community of colleges across India. Despite being in a remote town called Manipal, I was able to connect with folks from the best of colleges across all metropolitan cities.
In my second/third year, I ran my own startup. While being in my dormitory, I was able to scale its sales to the entire country. This is where I realised the insane distribution power of online communities. That's where this journey essentially started.
Where is your startup based out of? Why do you think that is the best place for you?

We're based out of Bangalore – it's the best place in India for us because any tech company is heavily reliant on engineers. Today, even marketing/growth teams require engineers to build features that enable growth. I am myself an engineer leading marketing here.

Also, the three of us co-founders have some roots to Bangalore. Shashank did his schooling in Bangalore, Varun has always been based out of Bangalore and I was born in Bangalore and spent all of my post college life here.
As a startup founder, what are you paranoid about? What keeps you awake at night?



Not paranoid about anything. However, the space that we are in is a very exciting space (consumer social). We deal with loads and loads of users, all kinds of users and seeing them interact with each other in various ways. There's a lot of data that needs to be analysed, a lot of patterns that need to be made sense of. A lot of new things to learn from all the social apps we use. As I mentioned, 'social' has taken a giant leap over the last year and it continues to evolve at a mad speed. It's this excitement that keeps me up.
Who are your competitors and how are you better than them?


Avalon's competitors are BYJU's, Coding Ninjas, CRBtech, etc.
Avalon Meta believes that education content today is 'commoditized'. There is zero leverage in making paid courses. Hence, it is offering all pre-recorded courses 100% free of cost. Learners come for free content and stay for the learning community. This community identifies itself as 'The Avalon Army' which comprises over 2 lakh members.
How hard is it to have a work-life balance as a startup founder and how do you manage it?

We talk about work-life balance as a proxy for 'stress and time management'. I manage stress with note making. Note making is a habit that we need to start popularizing. If you've taken good notes of what you're doing, where you're headed – if you have dumped your mind on the notepad, if you're humble enough to take notes and not rely on your memory. Magic happens! It makes your job alert easier, you'll be less stuck in your head.

About time management, the answer lies in the art of systemizing tasks, clearly delegating it to the right person in-charge. If you have a good team and know how to delegate well, you enable yourself time to solve bigger and creative problems.
Have you raised funding? If yes, then we would like to know the details. If not then please tell us if you are looking to raise.

Yes, we've raised a seed round of $420,000 about a year ago – led by a Canadian blockchain-based gaming company, Peerplays. Purvi Capital, a Chicago-based venture capital firm, and Abhinav Chhikara, former design head of Unacademy, had also pooled in capital.
What's the biggest misconception people have about you? Why do they have that? What's the reality?

Very few folks may think that Avalon Scenes is a product somewhat like 'Clubhouse' but that's probably because they've only seen the first iteration of our vision. The vision is getting built with every release in a phased manner. Eventually, within a few months, you'll see a complete community-suite for content creators that'll enable content creators to house their communities on it, engage with them and (eventually) also monetize via an in-built shop feature.
Know a great startup story or want to share your own? Write to us at bhumikka@insidermediacorp.com and we will get back to you. For more updates follow Bangalore Insider on Facebook and Instagram.
Author