Sponsored Ads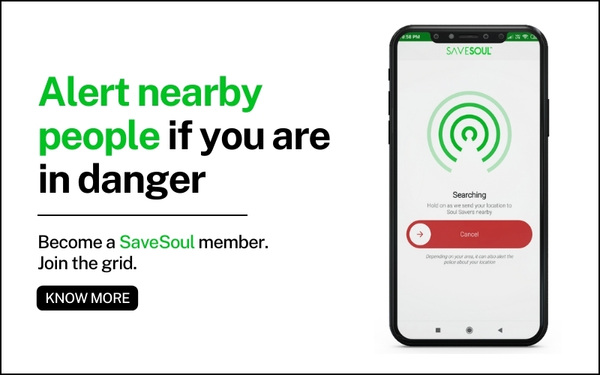 "Diamonds are a woman's best friend" – you must have heard this numerous times in your life. But do you know who is that best friend of not only women but also nature? Yes, it's a diamond itself but not the mined ones you are thinking of. It's lab grown diamonds. 
Diamond mining also has many harmful impacts on the environment. These include soil erosion, deforestation, and ecosystem destruction. But with lab crafted or lab grown diamonds you can say goodbye to those issues.
Aupulent is one such company that has a wide range of lab curated diamonds that not only sparks your love for diamonds but also for the environment.
Bangalore Insider recently had an interview with Surya Jain, founder of Aupulent. Below are the excerpts of the interaction.
Give us a brief introduction of Aupulent?
Aupulent is a one-stop destination for premium lab-crafted diamond jewelry. Aupulent creates timeless lab–grown diamond jewelry in exquisite designs and cuts. At Aupulent, we believe in crafting collections that are unique and sustainable. The core belief of our business is to make sustainable choices and assure a green supply chain by eliminating environmental damage. The idea to venture into creating lab-grown diamonds is a reflection of our value system. 
Lab-grown diamonds are similar to mined diamonds, with the only difference being that they are created in a laboratory under controlled environments. Our diamonds are created under stringent practices and are tested and certified by the highest standards.
What made you start your startup and what problem does it solve?
Fortunately, my family has been successfully running the business of diamond jewelry retailing for decades. This created a natural inclination toward starting my jewelry brand. We came across a lot of women clients who desired to purchase good quality diamond jewelry but couldn't due to the high prices. The idea was to create diamonds that were sustainable, millennial-friendly, affordable, conflict-free, and environment-friendly. We started working on the dynamics of creating lab-grown diamonds in 2018 and got Aupulent to life in 2022. Mined diamonds are sourced from the bowels of the earth, and are known to create ecological imbalance. The mining industry has been notorious for unfair trade practices and labor exploitation for the longest time. On the other hand, lab-grown diamonds are grown in a lab under safe working conditions and possess the same physical and chemical properties as mined diamonds. The good news is that they are real diamonds that are 50-60 percent cheaper than mined diamonds. By creating and consuming lab-grown diamonds we eliminate the risk of land degradation, environmental calamities, and ecosystem destruction. It's a win-win situation for everyone.
Tell us about yourself, and your previous jobs/ventures? What were you doing before this start-up?
I am the founder and CEO of Aupulent, which is into the manufacturing of a sublime range of lab-grown diamond jewelry. I have a Masters' degree in Business administration and Management from Harward University and rich history and lineage in the jewelry business. I am the Director of NikkaMal Babu Ram jeweler Pvt Ltd and MMC Skill Foundation, which is a non-profit organization. I have a penchant for non-profit causes and work in liaison with non-profit organizations. I have been associated with the jewelry business for the past 10 years, and Aupulent is my first venture in the lab-grown diamond segment. I believe in a customer-centric approach and strive to successfully carry my family's lineage of building trust and strong bonds forward. 
Where is your startup based? Why do you think that is the best place for you?
 Aupulent has its manufacturing facility in Surat, with our offices in Delhi. Surat is the major hub for the production of lab-grown diamonds which accounts for 72% of the world's share of processed diamonds and 95 % of lab-grown diamonds are manufactured are exported from Surat. Surat houses over 2000 small and medium manufacturing units of lab-grown diamonds. It is known for its diamond karigars (workers) and designers  for their efficiency, precision and indisputable quality. Surat is great for the lab-grown segment since the lab-grown diamond industry recently received a major boost with the union finance minister increasing basic custom duty (BCD) on the import of cut and polished lab-grown diamonds from 7.5% to 15%. It's great to be operating in a city that forms policies to boost the sales and exports of your product.
As a startup founder, what are you paranoid about? What keeps you awake at night?
Venturing into a new business involves many risks and no matter how prepared you are, uncertainties can crop up anytime. The risk of huge financial investments for growth, establishing market credibility, getting new clients, training new staff members, quality controls and keeping up with new trends are few things that can get an entrepreneur paranoid. Its natural to experience fears on launching a new business, but those fears shouldn't stop you from achieving your future goals.
Who are your competitors and how are you better than them?
A lot of consumers in India and globally are aggressively opting to buy lab-grown diamonds since they are natural diamonds but great on affordability. India has proved its mettle by manufacturing great lab-grown diamonds of different carat sizes and colors. India exports its lab-grown diamonds to France, Italy, Australia and USA. The Gem and Jewelry Export Promotion Council recorded an export of $1.05 billion worth of polished lab-grown diamonds from April 2021 to January 2022, which means a growth of 113 percent. The huge potential of lab-grown diamond has created cutthroat competition in the segment. Our competitors are Zales, Tanishq, Pandora and DeBeers. At Aupulent, we create lab-grown diamonds with a tiny diamond seed by using CVD (Chemical Vapor Deposition) method. Once the crystal grows layer by layer, the diamonds are cut and polished that result in the best quality diamond with optimum fire, scintillation and brightness. Our long lineage in jewelry design means everything at Aupulent is held to exceptional standards.
How hard is it to have a work-life balance as a startup founder and how do you manage it?
Entrepreneurship is not a 9-5 job and needs you to be proactive 24*7. Having said that it's also crucial to maintain a work-life balance, that can get tough when you are a startup. There is always a chance of becoming so overwhelmed with entrepreneurship duties, that you forget to pause and take a break. I make sure to fill in my schedule with a few breaks here and there to unwind and relax. The whole point of a business is to find fulfillment by focusing on the larger picture and create opportunities for as many people as you can.
Have you raised funding? If yes, then we would like to know the details if no then please tell us if you are looking to raise.
Aupulent has been bootstrapped by 2 of our founders. We are open to explore funding opportunities however money is not the only appeal. The goal is to have strategic partners with whom we can work on further strengthening the Aupulent team and core abilities. 
What gets you excited about this company?
As a founder of Aupulent, what keeps my drive and passion alive is an undying passion to create unique products with exceptional standards. The demand for lab-grown diamonds amongst millenials and Gen-Z motivates me to make sustainable choices everyday and create chic and affordable jewelry that can make a difference.
Author