Sponsored Ads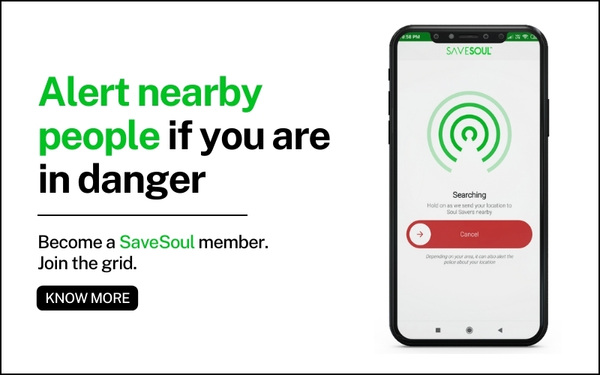 Security is a vital part of any establishment. No matter what you start, protecting that asset is of utmost importance. Especially if you have an online business or website that needs protection. Cybersecurity is essential as you need to safeguard your presence online without having any breaches whatsoever. Its better safe than sorry. However, the field of cybersecurity can be complicated owing to the fact that several parameters need to be looked over. But then there is one company named Astra security striding heavily on providing cyber security-oriented services which are simplified and easily understandable.
Astra security is a cybersecurity company the provides multiple features of protecting your website or company online. It specializes heavily in firewall protection, malware scanner, security audits, community security, and much more. The services are tailor-made to your specifications, wherein you can easily choose the plans of your desire and need. Speaking with Shikhil Sharma, the CEO and founder of Astra security, Bangalore insider learned a lot about the company and cybersecurity in general. The entire interview conducted has been provided below for your reference.
Give a brief info about your startup?


Cyber Security is complicated and ever-evolving. People who understand the technology also sometimes find it difficult to cope up with the ever-changing dynamics of the security industry. Astra makes cybersecurity super simple for business with its suite of products which include a firewall, vulnerability scanners and malware scanners.

Essentially, Astra Security's Suite is the first employee of cybersecurity team of every company. A product that doesn't require a dedicated team to manage, protects your business and uncovers vulnerabilities in it and helps your developers fix them. All this, in a very simple way.
What made you start your startup and what problem does it solve?


My co-founder Ananda and myself had both always been interest in security side of things. Well, initially one gets attracted to hacking as it seems like magic being able to modify the normal working of things as you want. We met at our university and started writing about hacking, security and sharing our knowledge in a blog. We got to be known as the security guys around the block, and one of our alumni approached us because they wanted us to test security of a now billion-dollar startup. We did some great work uncovering vulnerabilities and realized how a venture can be made out of this.

Along the way we got rewarded by Microsoft, Yahoo, Adobe, At&t etc. for finding vulnerabilities in their systems, and built Astra's firewall for SME's to make cyber security super simple for them. Soon we saw rise of crazy malware infections and added malware scanner to our suite.

After doing hundreds of pentests or security audits for businesses we now recently launched our pentest platform which makes vulnerability scanning super easy for businesses.



Where is your startup based out of? Why do you think that is the best place for you?


We're all remote team post 2020 COVID situation. Before that we were based of New Delhi and a some of our team members were working remotely. Our Accelerator "Techstars" was located in Berlin before which Ananda and myself were in Paris for an year as we had gotten a grant from French Government to build our business out of Europe.

It's been an exciting experience building Astra from various places. Though, I'll admit our entire team and myself enjoy being remote than anything else. We continue doing meetups in various cities where multiple team members are there and our annual team trips to mountains or beaches ensure that everyone meets each other in person.
As a startup founder, what are you paranoid about? What keeps you awake at night?


I've found myself becoming paranoid about customer support and sometimes even obsessing on it.
Who are your competitors and how are you better than them?


We compete with Sucuri on firewall & malware scanner front. On pentest & security audit side of things we compete with the likes of Detectify and even big 4's who offer cyber security offerings. Our firewall offers a much-tailored solution to the technology stack a person is using which makes security detection way better. On security audits front, the dashboard we offer to manage vulnerabilities and enable collaboration between developers and security team is something unique to us and not offered by any other competitor.
How hard is it to have a work-life balance as a startup founder and how do you manage it?


I've been a big believer of work life integration, instead of work life balance. Even when I'm taking some time off, somehow, I always end up thinking about something around Astra unintentionally. Leisure time is the time where I've gotten some best work-related ideas.
Have you raised funding? If yes, then we would like to know the details. If no then please tell us if you are looking to raise.


Yes, we did a small accelerator round by Techstars back in 2018. Before that we got a grant by French government too. We've been cash positive and growing over the last couple of years.
What gets you excited about this company?


I feel blessed to be in an industry that's every changing. Every day I see crazy hacks like credit card information being stolen from stores to SEO spam and what not. Every day is like a new adventure, straight out of Brooklyn Nine-Nine.

The fact that cyber security as an industry changes so rapidly and we have to adapt our products to them keeps me excited and going each day. Knowing that we stop millions of attacks on thousands of businesses every month, helps me sleep better at night.
Tell us how a day in your life looks like? Your schedule for a day right from the time you get up till you hit the bed at night.


In all-remote setup, the lines between work are personal life have gone even more blur. The day starts by a couple of team calls where we learn how everyone is doing, what they worked on yesterday and what they'll be working on for the current day. This is followed by reviewing marketing funnels, sometimes getting on a call with marketing team and core team. Post which I usually read about recent hacks or developments in cyber security around the world – could be policy changes, new laws or hacks that could have happened.

After this I review our customer support channels to ensure all is well and there's no SoS situation which I am not aware of. Alot of times customers reaching out are stressed as they're facing a hack, so we have to ensure they're held through this rather stressful situation. After this is done, replying to the emails starts which takes more time than you would imagine. I try to go out for a run or do some exercise in the evening before ending the day.
Tell us about your team and how did you meet each other?

Ananda and I met at our university and have been working together throughout. Ujwal, who is our COO was at Amazon and joined us a couple of years ago. Ujwal is also from our university. One thing I'm super proud is that we have people who started their careers with us at Astra and are still going strong.

I believe strong customer support and a happy team supporting those customers is one secret weapon that no one can replicate from you.
Author