Sponsored Ads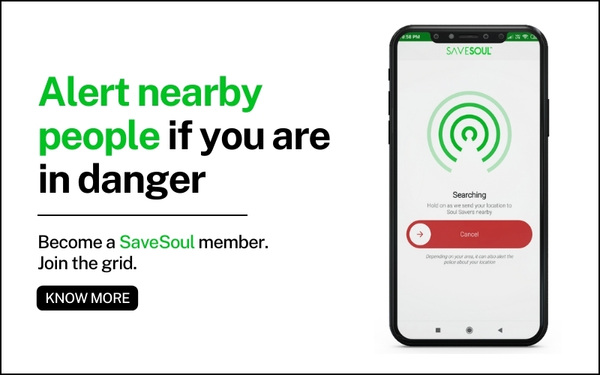 India is one of the largest milk producers in the world. The government is providing high levels of support for the dairy industry through 'Operation Flood', also called the 'White Revolution'. Though the consumption of milk and other dairy products is not uniform throughout the country, many do consume these. Over the years, people have become more diet conscious and vegan, which caused the transition from dairy to plant-based milk and its products.
Alt Co. is a sustainable plant-based brand that has introduced oat milk production in India. It not only tastes good but is also affordable. It is a good choice for people who aspire to eat healthy without causing any harm to the environment or animals. Head over to the interview with Basan Patil, Co-founder, Alt Co., to know more about the brand.
Give a brief info about your startup?
Alt Co is the brainchild of 5 friends from different paths of life & professional backgrounds who came together to disrupt the alt dairy space and dominate it. We live in a nation that is adapting and growing, products like ours may be new to the shelves but not at all new to consumers. Today's consumers are very well aware of what to consume and particularly about what they consume, we are here to give them the best alternative choices across the F&B vertical.
What made you start your startup and what problem does it solve?
We are giving consumers a product that not only tastes good but is also affordable, most products in this sector are imported and priced too high. We are India's first home grown Oat Drink and are confident in paving the way to become a mainstream product that is consumed on a regular basis by Indians that are desperate for great tasting options in this segment. We foresee the plant based industry as the future of F&B and are confident Alt Co will be a market leader in the coming years.
Tell us about yourself, your previous jobs/ventures? What were you doing before this startup?
I'm ( Basan ) an educationist and Director of the BLDE University/Group consisting of institutions across Karnataka & an entrepreneur in the Hydroponics field, whereas another partner Rithwik is the Director of Rithwik Ramesh Projects, a leading infra company based in Hyderabad.
Where is your startup based? Why do you think that is the best place for you?
Our HQ is based out of Bangalore but we have teams that are working tirelessly behind the scenes in Mumbai , Pune , Hyderabad , NCR/Delhi. It's too early to say which is the best place for us as this market has huge potential to take over the entire nation eventually. We aim to build ALTCO as an International Brand.
As a startup founder, what are you paranoid about? What keeps you awake at night?
As a founder I'm most paranoid about making sure my team and I are paying attention to detail on all aspects regarding the brand. We are in a world today where even a minor mistake could lead to unnecessary issues and troubles. Which is why we are obsessed with producing and showcasing nothing but the absolute BEST for our consumers.
Who are your competitors and how are you better than them?
We don't see any brand as competition right now, as the entire vertical is still at a very nascent stage with huge potential of growth. But we as a start up operate very differently as compared to others, we are a very close knit team that is built on years of friendship and loyalty. We try to keep most of our processes in house, this is what gives us the confidence to produce and showcase a great quality product on a regular basis.
The 5 of us in the core team obsess over quality and taste and are very particular about making sure the consumers are happy and always satisfied with.
We also happen to be India's first mainstream Oat Milk brand that is produced with sustainable/aseptic packaging ( Tetra pack ) which goes to show the length and effect that has gone into bringing this brand to life.
How hard is it to have a work-life balance as a startup founder and how do you manage it?
It's not easy, I must say! It does take a toll on the body and mind, but being loyal to the dream and vision is very critical in the early stages. I do like to shut off once or twice a week and take time out to read a few books. Running is something I like doing to take the edge off.
Have you raised funding? If yes, then we would like to know the details. If not then please tell us if you are looking to raise.
Currently we are a bootstrapped company but eventually the goal will be to raise funds provided we find like minded investors that share the same vision as our core team.
What gets you excited about this company?
After a long R&D process to see our initial batch of samples receive the response that it did from industry experts and consumers of alternative milks was very satisfying and pleasing. Which also gave us the sense of confidence that we are onto something here and are looking to improve everyday wherever possible. Apart from that, it's also the excitement about this vertical that is gaining a lot of popularity from consumers which keeps us on our feet to perform at our best!
Tell us about your team and how did you meet each other?
This is a very interesting question considering all of us are from Bangalore. We are a team of 5 Bangaloreans from different walks of life.
Rithwik and I studied together in the US and we went way back, we shared a similar vision with regards to making sure we had quality products in the plant based industry like the ones we consumed in the US. Once we decided on the product we roped in Rohit Kalro who is known in the Bangalore circuit for his contributions across building multiple leading Beverage Startups in the country, to handle the conceptualisation of the brand and marketing Alt Co to consumers. Kalro also comes with his knowledge & Expertise on how to build a brand that consumers want to consume and resonate with on a regular basis. We then brought on board Sumair Sachdev who has worked with companies like JLL & Knight Frank and comes with a good amount of experience in dealing with multiple clients and closing out projects with start ups on a regular basis. We needed someone who we could trust with operations to make sure we are always on track with regards to manufacturing and availability of our products.
We then introduced the brand to Sasha Jairam who is one of the leading celebrity photographers and has photographed some of India's leading actors and International models for years now, who then showed key interest in this field and came on board to help us showcase the product in the best way possible and curate some aesthetic content that would highlight our brand and product making it stand out as compared to the other products in this field.
Author