Sponsored Ads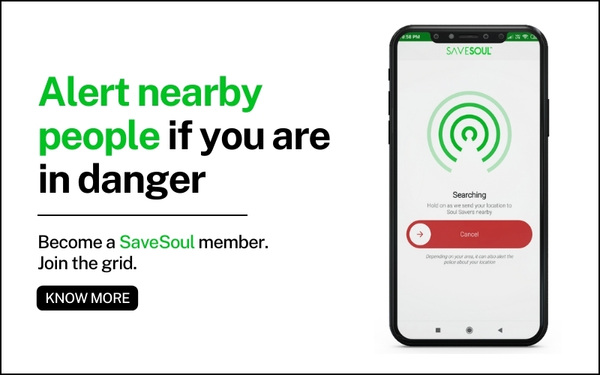 Homo Sapiens' superior cognitive abilities led by enhanced communication and social co-operation skills, enabled Sapiens to take over the reins, as the world's dominant human species in terms of sheer numbers. Who led the Sapiens to do so? We do not know, but we can be sure, it was the person or persons possessing the best communication skills, who clearly explained each and every situation's pros and cons to their admiring followers. Going forwards, the ability to communicate would help individuals and states stitch alliances, deals and terms to safeguard their economic and social interests. 
Similar scenarios play out today, in the modern twenty-first century world. 
The motives may be slightly different, but the fundamentals, the very same – garnering attention and status, as a thought leader in a chosen domain, commercially, economically or socially. One on side, we have producers and creators of products and services, trying to tap their audiences, and on the other side, the audiences, free to choose their own means of economic welfare, and spend their valuable time wherever they feel they can get the most benefit, personally or professionally. 
Its the same question being asked – where are our audiences? Where are the people most likely to resonate with the messages of our product or service? What are their interests? How old are they likely to be? Which communication channel do we use to find them? TV? Print media? Radio? Digital? Let's find a communications firm who can help us. Enter Akund Communications led by Sadiya Khan, a company providing brands and individuals with the expertise to understand where their audiences are, and the communication strategy to garner the attention of this audience.     
Sadiya Khan, Founder- Akund Communications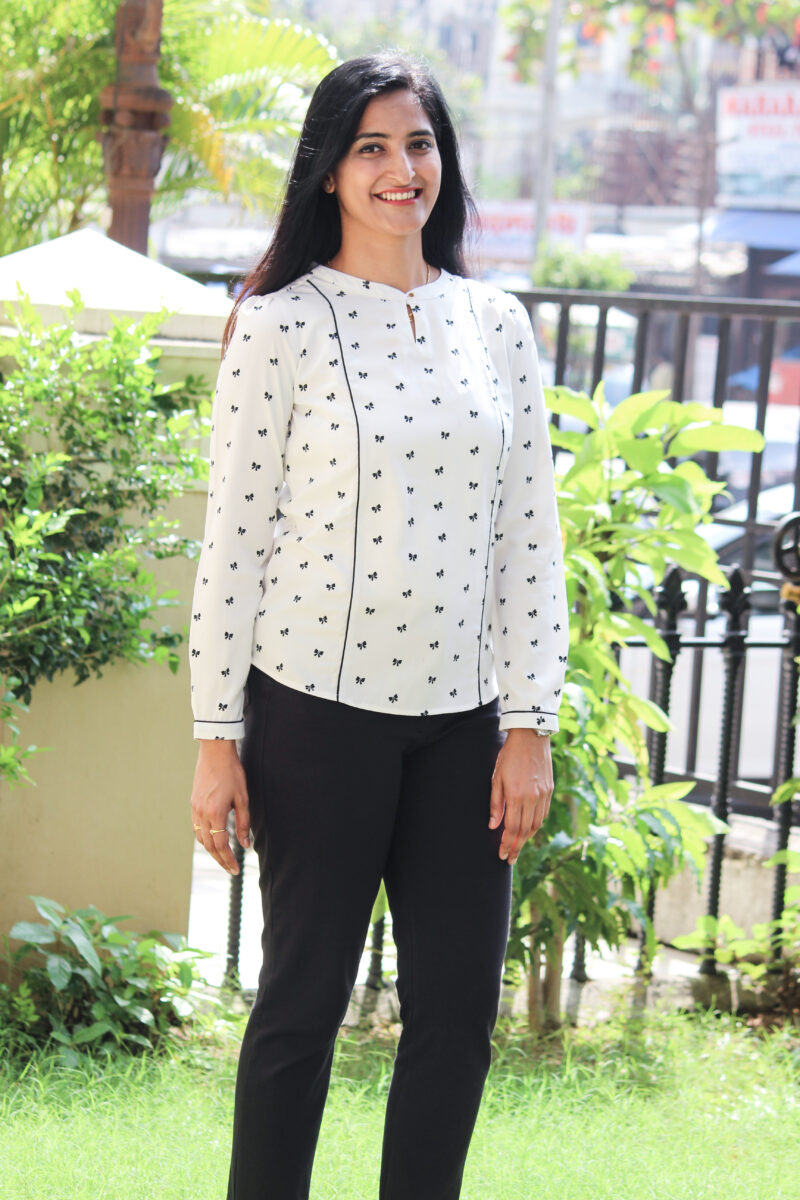 Give a brief info about your startup?
Established in 2015, Akund Communications is an innovative communication consultancy firm with 360° services in communication for brands and individuals.  
We live in an unpredictable world, fragmented and ever evolving. There are lot many things that can influence your target audience. To stand out as the best, a brand needs to have a meaning, coherence and shape. We help our clients design their brand and make it matter in the eyes of their consumers.  
Built on strong strategic capabilities we leverage our strengths in Real-Estate, Infrastructure, Start-ups & E-commerce, Fashion & Lifestyle, Hospitality, Entertainment, Education, Health, and Logistics.
What made you start your startup and what problem does it solve?
I always wanted to start something of my own. A 9-5 job was not something that I was looking at for a long term. I was looking for something where I could work as per my convenience and be my own boss. 
A place where time is not a boundation.
Also, when you are an entrepreneur, you have a sense of responsibility and accountability towards your work because your venture is like your baby and you will not let your baby suffer at any cost.
Any entity needs help of a communications expert for establishing and positioning itself well in the industry. And that's where we come into the picture. We help our clients to move their needle from informing to influencing by providing various communications services like public relations, digital marketing, content creation, video production, advertisement campaigns, research and survey and crisis management. 
We leverage our extensive domain knowledge, media network and experience in publicity and communications to deliver long-term benefits to our clients at a fraction of the cost of a large agency.
Tell us about yourself, your previous jobs/ventures? What were you doing before this startup?
I specialize in PR and digital marketing communication and have an experience of more than 12 years. I have worked with both well-reputed PR agencies such as Adfactors, Concept PR, Clea PR, and top corporates. After working in PR and corporate communications sector for about 7 years I felt like I was not very happy with the 9-5 job culture so I decided to start my own venture and founded Akund Communications in the year 2015. I have also been awarded 'An outstanding contribution as PR' by SUFI (Steel Users Federation of India).
Where is your startup based out of? Why do you think that is the best place for you?
We are based out of Mumbai. It's been four years since the inception of Akund Communications and it's been great. I don't think any other place would have been better for us to function as a 360° communications firm than Mumbai. Majority of our clients are based out of Mumbai and the kind of exposure that one can get in a city like Mumbai would be difficult to get in any other city. We also provide communications services pan India. 
As a startup founder, what are you paranoid about? What keeps you awake at night?
Deliverables. We as a company believe in delivering what we promise our clients and exceed their expectations. If at all there is any gap left and it becomes a little difficult to achieve the desired results in stipulated time than I make sure to work on it and set things right in place. My ultimate goal is to deliver great results to my clients. 
Who are your competitors and how are you better than them?
I don't have any one name in my mind, I would say all PR and digital marketing firms are our competitors as the area of functioning remains similar.
We are different from the others in the industry because we have a 360° approach, which means we provide varied communications services like PR, digital marketing, advertisement campaign, video production, research and survey; all under one roof.
There are hardly any agencies that provide 360° solutions to the clients. Most people face the problem of searching and hiring different agencies for various communications services. But that's not the problem with Akund, we provide 360° communication solutions to our clients so that they enjoy a  hassle-free service.
We are equipped to handle crisis 24*7. Our young, energized and proactive team is well versed with industry knowledge and expertise to function well and work with a qualitative approach.  
How hard is it to have a work-life balance as a startup founder and how do you manage it?
Managing work-life balance as a startup founder is pretty challenging. When you are an employee, you are done with your work as the work hours get over. But when you're an entrepreneur, you have to be active round the clock, you cannot be missing out on important stuff because ultimately you are the one who is responsible to your clients. 
To make things a little easier I bought my place of residence close to office so that travel time does not become a problem. 
Have you raised funding? If yes, then we would like to know the details. If no then please tell us if you are looking to raise.
No, we have never raised funds and neither do we plan to have any such arrangements. Akund Communications is an independent entity and whatever investments have been made into the company till now has come from my personal capital.
What's the biggest misconception people have about you? Why do they have that? What's the reality?
People tend to judge and form an opinion very easily. But I haven't been judged negatively till now. I am a very friendly and positive person and meet everyone with the same energy.
What gets you excited about this company?
Akund Communications has helped me in creating my own identity as an individual in the communications sector. That would not have been the case if I was working for someone else. I am directly in touch with my clients and not connected via another person so I know exactly what's going on in the company and can keep a track of all the activities. 
The best part is that I get to work on my own terms, implement new ideas and take my venture to another level.
Tell us how a day in your life looks like? Your schedule for a day right from the time you get up till you hit the bed at night.
I am an early to bed and early to rise person. Starting early works really well for me. I get time in the morning to plan my whole day. Being in the communications field one has to be prepared always, so it's better to plan things ahead of time so that you can make provisions for unplanned tasks that come up during the day. 
I usually start my day at 5 am with two glasses of cumin seeds water and some dry fruits followed by 45 minutes of yoga and exercise. With such a busy schedule it's important to keep your mind calm and yoga helps a lot in increasing focus and keeping the mind calm.  After that I have some light breakfast and head to work. I usually have meetings during the day and sometimes they continue till late evening but I make it a point to reach home before 9pm so that I can go to bed by 10 after dinner with my family and completing regular chores. Of course, when there are work events in the evening I have to be present there but apart from that I try to end my day by 10pm with some light music and meditation. 
Tell us about your team and how did you meet each other?
I have a diverse team of members that function in varied departments of communications services. I hired a few of my team members during college campus selection and the others from various networking groups. I feel content with the team I have because our energies match and we share the same commitment to quality deliverables. The results of our combined strength is visible in the success that Akund Communications has been achieving.
Know a great startup story or want to share your own? Write to us at contact.bangaloreinsider@gmail.com and we will get back to you. For more updates follow Bangalore Insider on Facebook.
Author