Sponsored Ads

AJCREATIVEAJ is a Bangalore based startup founded by Akshay Jain.
It was out of the passion to learn and grow and provide vide variety of personalised giftings and wonderful photoshoots at very affordable Prices, says Akshay.
We got an opportunity to talk with Akshay, the founder of AJCREATIVEAJ and see what he has to say. I am sure his interview with us will inspire you.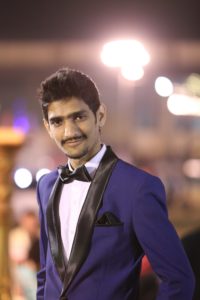 Give a brief info about your startup?
It is more than a startup and its something out of my passion, "AJCREATIVEAJ" which denotes AJ (Akshay Jain) my name and Creative (everything that ignites Creativity). It deals with Creative Personalised gifting, Creative editing, Photoshoots etc as it does not limit to few things.
 What made you start your startup and what problem does it solve?
It was out of the passion to learn and grow and provide vide variety of personalised giftings and wonderful photoshoots at very affordable Prices.

Tell us about yourself, your previous jobs/ventures? What were you doing before this startup?
I have just completed my studies and got into my family business apart from which I started with AJCREATIVEAJ to cater to needs of creative ends..i have completed my Graduation in Bcom Honours.
 Where is your startup based out of? Why do you think that is the best place for you?
Its based out of Bangalore and its the best place as there are many individuals who look out for personalised gifting and photoshoots and other creative services and the best place to build wonderful business networks and I have been born and brought up in Bangalore so its the best to start with the place or environment you are aware of..
 As a startup founder, what are you paranoid about? What keeps you awake at night?
What keeps me awake is to learn something new or do something different or to give my 100% for the work I have committed to.
 Who are your competitions and how are you better than them?
There are several competitors as many people deal with photography as well as Customised gifting but my Quality of service and giving my 100% for every task/order is what is my USP and at the bestest prices in the market…
 How hard is it to have a work-life balance as a startup founder and how do you manage it?
As I have mentioned above as well that I even handle my family business as well as AJCREATIVEAJ but this what drives me to get the best of my capabilities..and its definitely tough but as far as fun is involved in the work everything goes in the flow.
Have you raised funding? If yes, then we would like to know the details. If no then please tell us if you are looking to raise.
No,  I haven't raised any funding because I wish to grow by REINVESTING the amount I earn out of AJCREATIVEAJ (Every single penny) not using anything for my personal use. It will take a long time compared to raising funds but thats what I wish to proceed ahead with.
What is the most important priority for this company?
MOST IMPORTANT IS TO SERVE THE BEST TO THE CUSTOMER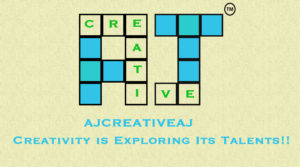 How do you think this might evolve over the coming months?
Trying my level best to take it to next level in every upcoming months and years.
What's the biggest misconception people have about you? Why do they have that? What's the reality?
No misconception as such but I will do wonders that someday even if anyone have any they won't have any misconception after that.
What gets you excited about this company?
Started alone and still alone will definitely grow this company but as of now single handedly handling everything..And for me its a Huge Achievement
Tell us how a day in your life looks like? Your schedule for a day right from the time you get up till you hit the bed at night.
Its filled with work and fun. Morning, I go to office (Family Business) and in evening's I have fun with the tasks of  AJCREATIVEAJ
Tell us about your team and how did you meet each other?
As mentioned above Single Handedly handling and would love to grow as time passed.
Know a great startup story or want to share your own? Write to us at contact.bangaloreinsider@gmail.com and we will get back to you. For more updates follow Bangalore Insider on Facebook.
Author
Sponsored Ads