Sponsored Ads

In an ideal world, everyone would be doing what they truly loved to do. However, the previous sentence needs to take into context one's immediate surroundings and environment, that encompasses one's country of birth and stay, one's companions with whom most of the formative years are spent in education and fun and one's financial background, amongst a host of other factors that inhibit or nurture one's innate talent. 
For the first five decades of India, a few professions enjoyed the bulk of the attention of masses. The onus was on creating engineers, doctors and scientists who could create and produce new materials of value, in a bid to create the foundational base upon which disposable incomes could be unlocked to create virtuous cycles of productivity for the upcoming generations of India, encompassing multiple professions, from actors and writers to athletes and chefs. 
I surround myself with believers and right kind of people and focus on my training towards my goals that helps me stay motivated.
At the time of this writing, if you're someone with a dream, with a belief that you could be whoever you wanted to be, you've the freedom to choose the profession you want, to dedicate your mind space to, provided you've the vision, the direction and the correct guidance to figure out and understand the macro picture of where you, with your skills and the industry where your skills are applicable, really stand, amidst the plethora of people and industries out there looking to create things of value and attract their respective audiences.  
Case in point, professional sports. More specifically, professional motorsports on motorcycles.    
On one hand, a racer needs to know the role of manufacturers, the suppliers, the organizers and who their audience really is, depending on which stage of their careers they are in, a rookie, a just turned professional or a full-time professional racer with a single-minded focus on becoming the fastest motorsports racer in India. 
No guts, no glory. 
When Indian athletes sweep across world championships, seldom are they spoken about in the same breath as they deserve to, however, this isn't an ode to complain, rather its about celebrating the champions who walk amongst us, focused as they always are, towards their art, towards their discipline, all to achieve a sense of peace, gleaned from the fact that they love doing what they do. 
Bangalore Insider is proud to being to you the story of Aishwarya Pissay, India's first ever motorsports athlete to win a world title on a motorcycle. Indian motorsports enthusiasts and fans have a new hero to look up to.
Tell us a bit about yourself. How did you get into Motorsports?
I started riding motorcycles as a passion. Riding gave me a sense of freedom and I felt alive every time I was on a bike. Over a period when I had a traveled a bit on motorcycles, I started training at Apex racing academy for circuit racing after which I started racing and winning a couple of championships. Due to my performance in 2017 TVS Racing signed me on as a factory racer which helped me pursue racing professionally.

What were the challenges that you faced initially and how did you overcome it?
It has not been a n easy journey, as motorsports is an expensive sport it was very difficult to fund myself in the start but with good results came along my main sponsor TVS racing and things got better with training, facility and racing.
How has been the support from friends and family? 
I come from a conservative family where doing anything apart from a 9 to 5 job is a taboo so they wanted me to get a 9 – 5 job and pursue this as a passion. But when TVS racing signed me on things changed so did their thinking about the same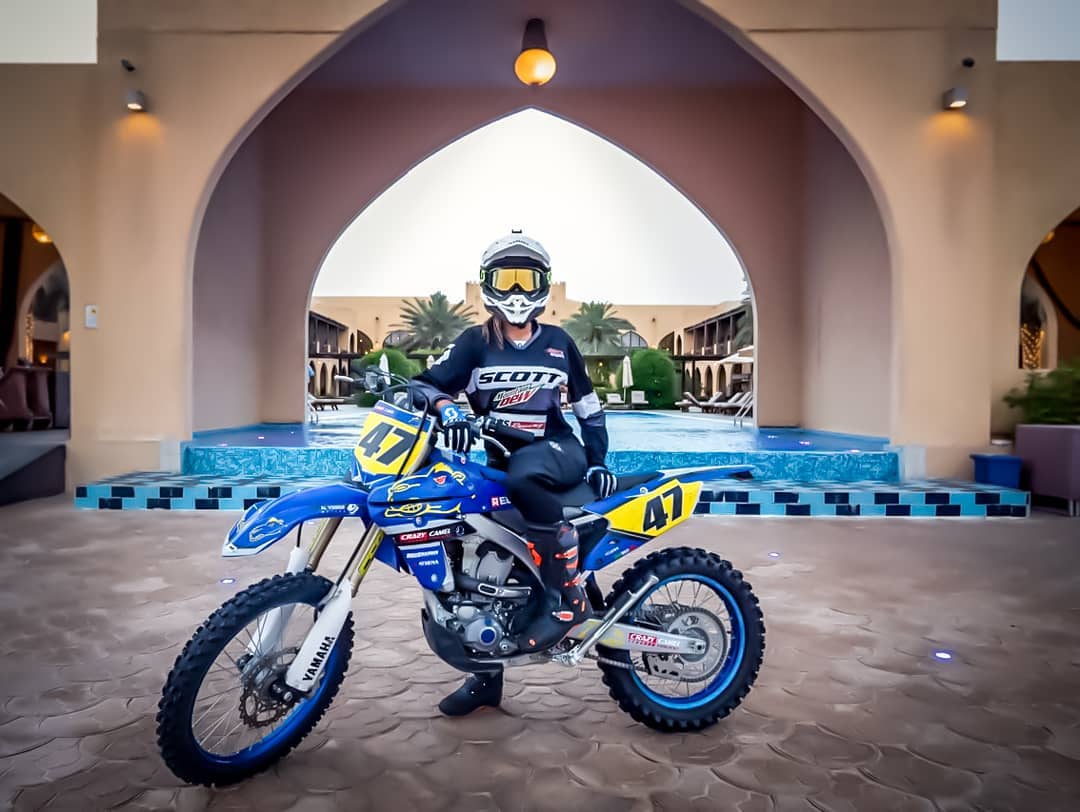 How do you keep yourself motivated?
I surround myself with believers and right kind of people and focus on my training towards my goals that helps me stay motivated.
How would you describe the enthusiasm/passion that you have created in Motorsports in India?
I believe that this feat of mine gives hope to budding racers and also helps me put India on the map of motorsports.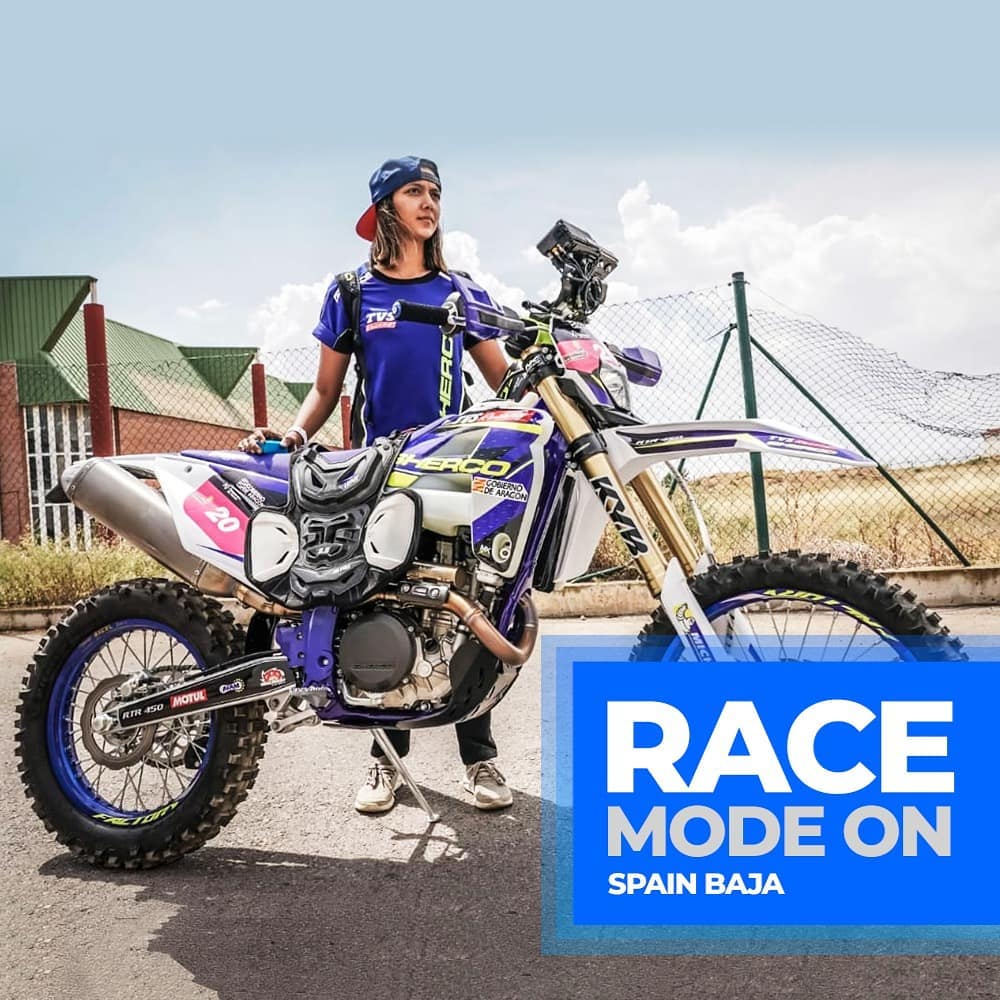 How does a day in your life look like? Right from the time you get up to the time you sleep.
It starts early with a spending 4 hours at the gym where I work on strength and conditioning along with mental conditioning 3 days a week and I spend rest of the day with work. Over the weekend I spend about three days training at big rock dirt park.
Who is your idol and what do you like most about him/her?
I look up to Laia Sanz.
What next? What are your future goals? 
Dakar is my ultimate goal. Currently I have started training for next year's championships nationally and internationally.
Any advice to our readers who would like to get into motorsports.
Firstly, enroll yourself in a training school to gain knowledge about racing.
Secondly, I would like to say that along the way of following your dreams do not let the NAY-SAYERS stop you from achieving your dreams and goals.
---
Know a great startup story or want to share your own? Write to me at gaurav@bangaloreinsider.com or DM me on Instagram and I will get back to you.
Sponsored Ads