Sponsored Ads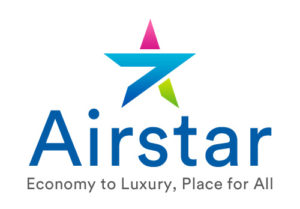 Airstar is a Bangalore based startup founded by Bidya Sagar Boruah and Ravi Kumar joined as a co-founder later. It is an online platform which help people to short-term lodging like holiday cottages, apartments, home, hostel beds and hotel rooms.
Airstar platform simply facilitates an exchange between two groups, Host and consumers. Without a platform, these Host have no easy means of finding consumers for their products/services, and the consumers have no easy means of finding people who can provide these products/services, we are not only listing commercial organizations , we are listing every individuals with their skills and product, says Bidya.
We at Bangalore Insider had the opportunity to catch up with Bidya, the founder of Airstar and to know more about the startup, read his inspiring story.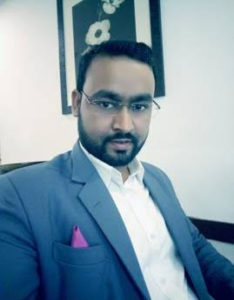 Give a brief info about your startup?
Airstar is a privately held Indian startup company providing unique hosting & booking platform. Airstar -Economy to Luxury Place for All, operates an online marketplace for people to lease or Book short-term lodging including holiday cottages, apartments, home stays, hostel beds, or hotel rooms, to participate in or facilitate all experiences related to tourism and to make reservations at restaurants. A perfect place to list or Book skills & events like photographer, Yoga classes, Dance classes, Travel guide, tour operator, Musician, Scriptwriter, and Event Organizer etc. Within few minutes just like opening a Face book account you can go live to the world. Here instead of uploading your status you just mention few details & rules & instead of sharing photos you share photos related to listing.
What made you start your startup and what problem does it solve?
Having exposure to Hotel operations & Revenue , I had a chance to work closely with all Major online travel agents & always felt that I can do a bit extra uniquely, which can be globally scalable, which can find a customer & supply in remote area or in a city, which can fetch you a product from economy or from luxury category,
and to my personal opinion current online travel agencies are taking entire industry for a ride with higher commission & leaving hoteliers with very less realization, I thought if we could help the hoteliers with more actual realization as well as safeguarding customer interest also by creating some no hidden commission memberships program .This thought was designed in paper and slowly grown to the reality.
Coming to the problem solving status – Airstar platform simply facilitates an exchange between two groups, Host and consumers. Without a platform, these Host have no easy means of finding consumers for their products/services, and the consumers have no easy means of finding people who can provide these products/services, we are not only listing commercial organizations, we are listing every individuals with their skills and product. We always say, if you have ever thought of a unique place to stay or want to experience a destination like a local or want to find some guide & experience your stay or want to rent out your own space or want to make extra money by using your skills use Airstar.
Tell us about yourself, your previous jobs/ventures? What were you doing before this startup?
I am very energetic and hard working person and always ready to go extra miles to get time bound results. 17 years of experience in various prestigious hospitality Brands had given me a good opportunity to understand the Operation, Revenue and distribution very closely. Have been with group like Southernstar, Citrus, NCC, IBC and Sarovar and I always enjoyed working .
Where is your startup based out of? Why do you think that is the best place for you?
We are currently operating out of Bangalore. To me Bangalore is the best place as many of our opportunities lying here we are growing from same city where we have been experienced enough; Bangalore is giving me enough exposure to go and build from every reliable source easily .Recently we have started listings from across India and hopefully we reach to the remote areas of our country soon. Which will open the door to all the home owners and people to sale skills from their place.
As a startup founder, what are you paranoid about? What keeps you awake at night?
Oh it's not one, at present mainly, creating repeat & new customers, bringing all new ideas to create an upgraded product, & reaching more people without expensive marketing.
Who are your competitions and how are you better than them?
Online tourism related market place has grown strongly in India over the last few years, so it is a very competitive industry for sure. However, we also carry something unique, which can cater all Business or individual in one platform .This is why we're confident that we will grow organically. We always trust on ourselves and competition is always good as you have already an educated market to sale your product. We constantly believe in building and maintaining a good connect with the Host & client even as we're trying to collaborate, and bring self launching business to their life. This is really not possible when you don't have a personal connection with the client. Airstar offers impromptu consultations and is collaborating with host & ease of booking to the client every step of the way. We are all in, at every step of the process.
How hard is it to have a work life balance as a startup founder and how do you manages it?
Yes it is always tough when it's come to bringing everything from scratch and you have to keep your vision alive at any point of time & have to maintain a work life balance , But learning something new every day and at the end of the day getting some progressive results compensate everything to me.
Have you raised funding? If yes, then we would like to know the details. If no then please tell us if you are looking to raise.
No, we have not raised any funding until now, yes, may be within a year we have to do so.
What's the biggest misconception people have about you? Why do they have that? What's the reality?
Honestly, I don't go by people misconception and I have never given importance to them much, I am a strong believer to positive side of any person and it will continue.
What gets you excited about this company?
I am absolutely happy the way things are shaping up & feel that we are getting ready for a bigger market .I feel we have a company with various advantages like, A self launching unique business platform, no physical product to deliver, no depreciating product, our service has global requirements, we have the best commission structures for the host, we have the great commission free membership program for customers, moreover we hold industry experience & we are not limited to hotel only etc. It is the best feeling every day, fulfillment of something new & knowing that your work has been done well, and has been showing some result and persistence can set the sky is the limit.
Tell us how a day in your life looks like? Your schedule for a day right from the time you get up till you hit the bed at night.
My day starts from responding to emails or doing some exercise in-house or hitting the Gym sometime. Through the day, I spend my time in client meetings, Customer convenience & needs planning, mostly self starting all executions, coordinating with team, and focusing on the vendor listing from all unique locations. In the evenings, I spend time learning new skills and planning new opportunity to the customer or vendors. I always make sure that I have some time alone with the vision and creating roadmap, and also assess the way the start up needs to be position & scale up. I always try to eat healthy & sleep well, but yes, still I do wake up at night & write down something for execution sooner or later.
Tell us about your team and how did you meet each other?
Yes, we have a very young energetic team, to start with Bipasha, a well known eminent writer & social worker. She extends support as Brand advisor to the community.
Ravi Kumar is a Lawyer by profession he has a very vast knowledge in organisation and structuring. He is the Co-founder.
Yogesh a positive leader by passion & an ambitious dreamer by obsession, whom I met in linked in. He proactively endure Airstar sales & Marketing verticals. Meeting or having a word with yogi can make your day.
Rahil is an active, passionate team leader. He proactively endures Airstar Membership verticals. Meeting or having a word with Rahil can be a not less than lifelong friendship & Kiran holds master degree from Christ University & has good hands in SEO and contents Management.
A guy who can perform silently to reach any goal.
Know a great startup story or want to share your own? Write to us at contact.bangaloreinsider@gmail.com and we will get back to you. For more updates follow Bangalore Insider on Facebook.
Sponsored Ads