Sponsored Ads

Actotum Event Management Pvt Ltd. is a Bangalore based company founded by Shridhar A Argekar and Rashmi Nazare in 2018.
A passion to be a Entrepreneur right immediately as we both directors finish our degrees and with an experience into the industry derived us to an inspiration to startup the company where Director Rashmi Nazare contributed a lot of hard working efforts and bringing in investments and also with brilliant experience of Director Shridhar A Argekar made it possible to make the dream of Startup come true, says Shridhar.
We at Bangalore Insider got an opportunity to talk Shridhar and get his thoughts. I am sure his interview with us will inspire everyone.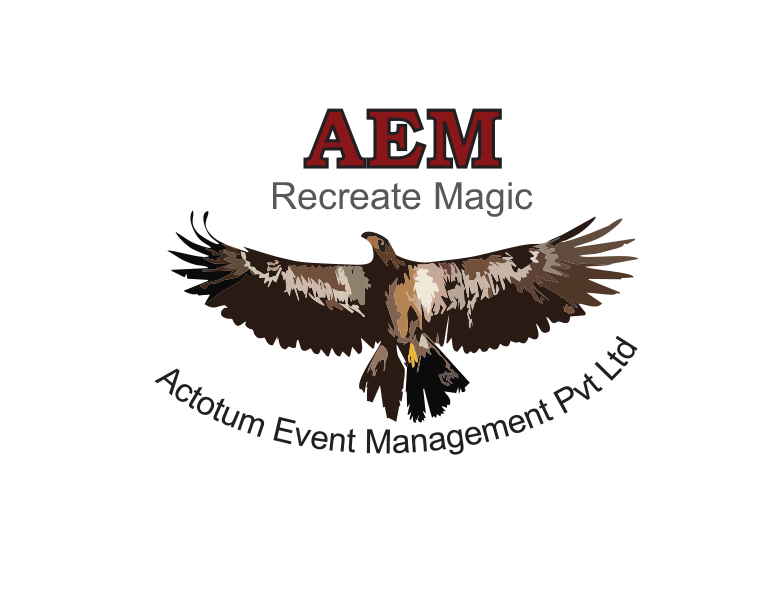 Give a brief info about your startup?
Actotum Event Management Pvt Ltd. is a global event management consultancy & service operating company with a vide event experience of our talented team members & founders. The Company was found in the year 2018 by Director Shridhar A Argekar & Director Rashmi Nazare by initiating its operational headquartered at Bangalore. Since our directors had a vide event experience of 7 years in the industry gave a faster growth move to ur company with our basic principle being :
a.Creating Memorable Events
Versatile Service
A history of satisfaction
What made you start your startup and what problem does it solve?
A passion to be a Entrepreneur right immediately as we both directors finish our degrees and with an experience into the industry derived us to an inspiration to startup the company where Director Rashmi Nazare contributed a lot of hard working efforts and bringing in investments and also with brilliant experience of Director Shridhar A Argekar made it possible to make the dream of Startup come true.
Actotum Event Management also known as AEM made is an entry into the event industry in order to digitalise the industry and client experience. Currently, we aim at creating at best customer experience in the event industry by following our principles with the help of technologies and creating an extraordinary experience for our customers and clients.
Tell us about yourself, your previous jobs/ventures? What were you doing before this startup?
Rashmi Nazare was a college student with a talent and experience of  events across Bangalore and also an Partner into Another Event Venture of hers by name Gliterrati Concepts whereas Shridhar A Argekar was the most experienced into the industry with over 200+ event executions and 50+ clients he already owned 2 Event Ventures company naming Chime Media House and Gliterrati Concepts. Right after his degree, he jumped into freelancing in the industry but he also had a corporate experience over 3 years into 2 BPO's.
Where is your startup based out of? Why do you think that is the best place for you?
Event Management Companies are more in abundance in the entire country. In today's competitive world where Event management is become a passionate hobby for every college drop out to studying student or even an illiterate for the same. Since Bangalore is the home for many event management companies in India made us a possible choice to select the city as hub headquartered there and increase our operations to further cities.
As a startup founder, what are you paranoid about? What keeps you awake at night?
Every entrepreneur needs to be paranoid about his business performance and his next plan of action to increase the growth of the business. As an Entrepreneur, my goal would be always towards abiding the vision principles of my company to provide standard quality work and all time available services to my clients. During nights I spend my time in researching about my competitors and different concepts and ideas to increase my company size.
 Who are your competitions and how are you better than them?
As a startup I would always think the way that we have a competition every second in market but it doesn't just counts by another company's being your competitor because the very mean of competition starts from how are we doing better from our yesterdays business so as a Company I would always look at the competition parameter in two ways i.e., first by means of other competitor companies like Wizcraft, DNA networks, Wings, Percept live etc and second my own companies past success and failures to make a better company tomorrow. We stand in very unique competition with our competitors by being new at our ideas and also our working process and style with our clients. As a client, they would always prefer companies who are creative, punctual and trustworthy with a systematic working procedure to quick success and that's what who we are at delivering our services uniquely in the market.
 How hard is it to have a work-life balance as a startup founder and how do you manage it?
As an Entrepreneur, it is a difficult time for me when I run a startup as well manage my personal life and professional one. Since I am a born passionate about my dreams my career I have chosen to give my 100% dedication time to my work and develop my company to success level. It does some time becomes very difficult to manage the balance in life but I would be what goes today would come back with better tomorrow so I really don't worry much on my other things since I have people who trust me support me like my parents which makes me a bit go further than my regular times.
Have you raised funding? If yes, then we would like to know the details. If no then please tell us if you are looking to raise.
It becomes difficult when a startup runs a business without a sufficient fundings and yes for girl like me who comes from a middle class family it was quite difficult to start a company without proper funding though I and my other director did invest our personal savings but that wasn't just enough so we regularly raise funds through our investment policies for the company till date through our policies we raised and fund of 3 lakhs sufficient enough for us to run the business at initial stage but now as we grow we are still raising more funds and would also go for funding rounds with some venture capitals and angel investors. As a company, we have raised to date an overall investment of  7 lakhs.
What's the biggest misconception people have about you? Why do they have that? What's the reality?
Actually, I never know what kind of misconceptions do people have about me. I had started my company when I was studying but ya my friends did have a thought that I am turning richer in no times because that's the conception of common people when they see a person running a company because they are unaware of the fact and hurdle of running a startup. But those conceptions are wrong since as a startup does not become a huge empire immediately especially in a competitive market where I run my business.
What gets you excited about this company?
Now this question is one timer because I have only one answer "what can't get you excited about the company as a founder and director".An amazing team and my dream work it just makes me go round to excitement every day I start my work. The best part of the excitement is travelling places to execute events that what I love the most.
 Tell us how a day in your life looks like? Your schedule for a day right from the time you get up till you hit the bed at night.
I have started my day with the most fun going with completing all my household works helping my parents and then reaching up to my office with the most excited to start up my day of work. Where I begin with a team discussion and then my line up of meetings and at end of the day I prefer going out with my team for a small coffee with beautiful weather.After I complete my office reaching back home getting up to give a family time and then back to work up to night 2 or 3 a.m sometimes and then back to sleep gives me sleepless nights but this is how my routine runs.
Tell us about your team and how did you meet each other?
Let me just begin with how we the 2 directors met. I met my other director M.r Shridhar A Argekar through a casual conversation on Facebook where he was also my school senior later than when he saw one of my business module and passion for events he proposed an idea to start a company where we first started our company Glitterati Concepts and from then on we reached greater heights of business that we rolled out our new company Actotum Event Management Pvt Ltd. With the time we started hiring where we first hired our CEO Mr.Sukith Manjunath a young and bright-minded career oriented boy. He was also a close friend of my other director. Slowly we went on to our next hiring Miss. Monisha A who heads our operations she was a fresher at the field but bright at work it took her time to grasp but it created the right balance for us to roll the ball. Later we bought in our Consultant Mr.Magesh .V who is also the founder for his own company but bright at creative and marketing consultant. Over the span of time, we hired many interns and part-timers to reach the success line.
Sponsored Ads