Sponsored Ads

Meet two young but highly professional and talented founders of A.N.Interiors & Modular Kitchens, Akshay Mandhare and Nikita Salunkhe. They both are taking care of their full-time job and also a passion for their own startup had made them start the venture called A.N.Interiors & Modular Kitchens.
"Interior design is the art and science of understanding people's behaviour to create functional spaces within a structure. The decoration is the furnishing of a space with fashionable or beautiful things. In short, interior designers may decorate, but decorators do not design," says Nikita. 
We got an opportunity to talk with Nikita, one of the co-founders of A.N.Interiors & Modular Kitchens. And I am sure; her story as a startup founder will inspire you. Let's look at her journey as an entrepreneur.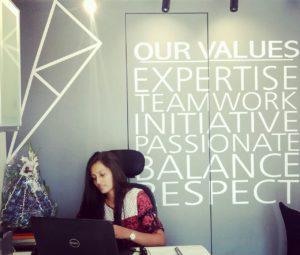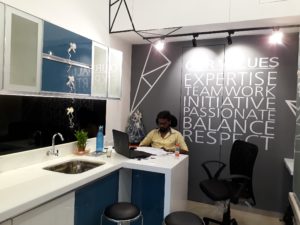 Give a brief info about your startup?
A.N.INTERIORS & MODULAR KITCHENS is a Mumbai based startup founded by Akshay Mandhare & myself, Nikita Salunkhe. Interior designing is the art and science of enhancing the interiors of a space or building to achieve a healthier and more aesthetically pleasing environment for the end user. It's been always on our checklist early in the academics life, to startup as an entrepreneur. Initially, we started as a freelancer, now we also deal into modular kitchens as a specialization with all plans, researchers, coordination and management of such interior projects.
What made you start your startup and what problem does it solve?
A.N.INTERIORS helps to develop such designs which can be easily used by the community and make our regular life yet easier. In today's world, everyone aspires to become successful in life. The competition in the market has increased many folds when compared to the past.. It has become very difficult to get a good job which can help one get the life he or she desires. To become a successful interior designer, it demands a lot of sacrifices, dedication, determination, perseverance, passion, and hard work. exploring and overcoming the challenges keep us attracted towards it.
Tell us about yourself, your previous jobs/ventures? What were you doing before this startup?
Okay, so we both were having so-called secure jobs which used to pay us satisfied amount. After working with few reputed firms I also teach in the interior designing institute to give back to the profession what I have got from it. Akshay is too work with well-known firms like Godrej interio, Shilpi Designers & also had handled Babita Kapoor's Residential site who is from a bollywood family. Gaining experience gave us the confidence to work when we started with freelancing. We could have chosen chill times on weekends, hanging out with friends, But it never attracted us to do so but rather we used to solve the problems that we face during free time and which helped us a lot to build solution driven mindset. I must say those habits are much use now as in we can think from client's perspective what they actually want, We analyze those requirements and make sure to exceed their expectations.
Where is your startup based out of? Why do you think that is the best place for you?
Mumbai, is one of the most populous and biggest cities of Maharashtra.It is also popular as the entertainment and financial capital which gives this field the best place to work in. We feel Interior designers must be highly skilled in order to create interior environments that are functional, safe, and adhere to building codes, regulations and ADA requirements. We as designers go beyond the selection of color palettes and furnishings and apply our knowledge to the development of construction documents, occupancy loads, healthcare regulations and sustainable design principles, as well as the management and coordination of professional services including mechanical, electrical, plumbing, and life safety—all to ensure that people can live, learn or work in an innocuous environment that is also aesthetically pleasing. Someone may wish to specialize and develop technical knowledge specific to one area or type of interior design, such as residential design, commercial design, hospitality design, healthcare design, universal design, exhibition design, furniture design, and spatial branding. Interior design is a creative profession that is relatively new, constantly evolving, and often confusing to the public which makes us feel it is the best place for us.
As a startup founder, what are you paranoid about? What keeps you awake at night?
Yes as a startup founder its been always challenging as it every day falls into unexpected situations but planning for all these multiple roles keep us awake always.
Who are your competitions and how are you better than them?
There are lot of competitors which give birth to challenges & also get to know something new as we grow. Any industry in today's time cannot run without competitors & you need to make yourself stand out of the rest and clients do understand the value given to them. We give customised service to each client and the value given is purely in terms of capability and efficiency of startups which is directly proportional to current market demand and expectations. We totally believe in innovation and creativity, we believe in uplifting community.
How hard is it to have a work life balance as a startup founder and how do you manage it?
Interior design is a multifaceted profession that includes conceptual development, space planning, site inspections, programming, research, communicating with the stakeholders of a project, construction management, and execution of the design. Basically a multi-tasking job.Balancing it is not an easy job but as far as you love you profession or the work what you do Nothing is impossible. Optimistic attitude helps to balance it all.
Have you raised funding? If yes, then we would like to know the details. If no then please tell us if you are looking to raise.
Well, its impossible to startup something without your own willpower & our families had been a great support system. We started as a freelancer with zero penny in hand, working in few firms at initial level & taking up new jobs as a freelancer helped us to gather satisfied amount. Later using the same funds we held up a setup of modular kitchens but because of our capabilities we are financially stable for now, but yes we may seek to fund for our bigger future plans to develop future that people might have dreamt about, We want to make it happen in real life
What's the biggest misconception people have about you? Why do they have that? What's the reality?
Yes, of course, the biggest misconception is we are interior designers & not only interior decorators.
Interior design is the art and science of understanding people's behaviour to create functional spaces within a structure. The decoration is the furnishing of a space with fashionable or beautiful things. In short, interior designers may decorate, but decorators do not design.
What gets you excited about this company?
It's like my baby though I am not married, its something which is just yours & you take care of it to the fullest. Every day you get to learn something new, It gives us wings to fly high….we are learning every day which keeps us going.
Tell us how a day in your life looks like? Your schedule for a day right from the time you get up till you hit the bed at night.
Everyday schedule differs from everyday work & lecture timings in the institute, meetings with the client, site visits etc etc….also not excluding break time, family time & social life too.
Tell us about your team and how did you meet each other?
Akshay & me as a team share a great bond. It's just awesome to work with each other. We understand each other's responsibilities very well. Also not forgetting our execution team who is very much cooperative & work very much professionally on site.
Know a great startup story or want to share your own? Write to us at contact.bangaloreinsider@gmail.com and we will get back to you. For more updates follow Bangalore Insider on Facebook.
Author
Sponsored Ads