Sponsored Ads

YouTube has become the prime-time center for many because it provides an exclusive platform for creators to share their content. Not only this but then it helps them earn some if not large sums of money as well based on their content. While the platform has undoubtedly outgrown its potential in being one of the best platforms to speak out, educate yourself and have the best form of entertainment, providing inspiration and guidance to many is the one thing that YouTube has provided by the truckloads.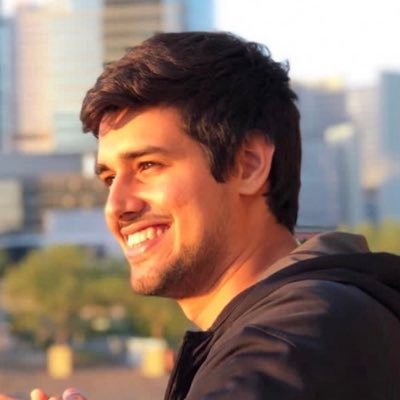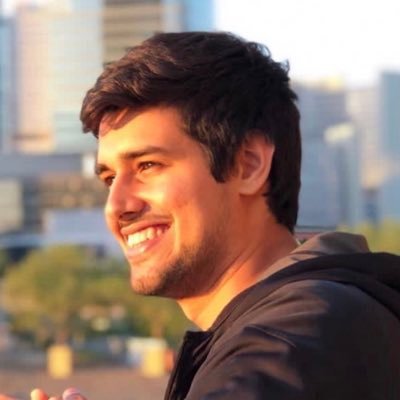 If one is looking for necessary inspiration on YouTube, then one individual that stands out happens to be Dhruv Rathee who is a socially and politically aware individual that chimes light on the various things happening in and around the society we live in.
Who is Dhruv Rathee?
Dhruv Rathee is a twenty-six-year-old mechanical engineer who did his bachelors along with master in renewable energy form Germany. Originally from Haryana, he happens to be a popular YouTuber who focuses mostly on socio-political news and environment issues.
While such topics might be the center of controversies, he firmly believes that it's necessary to educate the people through his short videos about the various pressing matters currently ongoing in the country. As of today, his channel boasts 3.43 million subscribers on YouTube.
Few of his popular content include that of "Privatization of Air India"," The JNU incident, explained"," BPCL analysis by Dhruv Rathee" and the "ground reality of Delhi's government schools." While these very just a few of the many popular videos, all of his videos are quite nicely portraited and depicted with excellent videography and photography.
In another video, Afroz Shah was also showcased for cleaning 9 million kilograms of waste from Versova beach in Mumbai singlehandedly. Such videos do give out a positive message to the viewers and bring about a broad aspect of positive changes in people to do something great in life. There is much more to learn about Dhruv Rathee as being a holder of a master's degree in renewable energy; his videos also teach us the importance of waste segregation and management of garbage and much more.
While Dhruv Rathee might not be the only one to promote inspirational videos filled with humor and entertainment, other Indian youtubers have made their impact in creating difference such as Sandeep Maheshwari, Prajakta Koli, Gaurav Chaudhary, Anisha Dixit and several others. Check their channels out on YouTube to have the knowledge and information about the ongoing events in the society you live in.
---
Want to receive the greatest and the latest happening around Bangalore? Subscribe to our newsletter to be updated regularly. If you wish to contact us, then write to us at contact.bangaloreinsider@gmail.com, and we will get back to you, for more updates follow Bangalore Insider on Facebook.
Sponsored Ads