Sponsored Ads

Tired of the superficiality, dead convos and flaky dates? Yeah, we feel you. Dating in India today seems to be more frustrating than ever and that makes the good chunk of us wonder if we're ever going to be meeting our life partners. Before you give up on dating altogether and sign up on a matrimony site, let us assure you that there are better ways of meeting people out there. It's time to dump some of the old dating apps and try out some of these apps that take an interesting approach towards the whole dating game. Here are some of the best free dating apps in India that we've found for you: 
Qloak, an app that seeks to go against the tide of superficiality in modern dating


Qloak allows you to showcase your personality first. In other words, the app briefly conceals the photos of both users until they've shown enough signs of mutual interest. To encourage this, Qloak's interface helps its users build a detailed profile with various tools like audio recordings, personal descriptions and fun rounds of "I'd rather" questions. This helps the other user get a gist of whom they're interacting with and make a more accurate decision for themselves.
What makes it different: Personality has been put back on focus here. With the current frustrating trends in online dating, Qloak is one of the few dating apps out there that's looking to change all that. Concealed photos and voice bios (which one can hear before swiping) force users to break out of regular behavioural patterns which they would normally resort to and seek out genuine connections instead. 
Download Qloak: iOS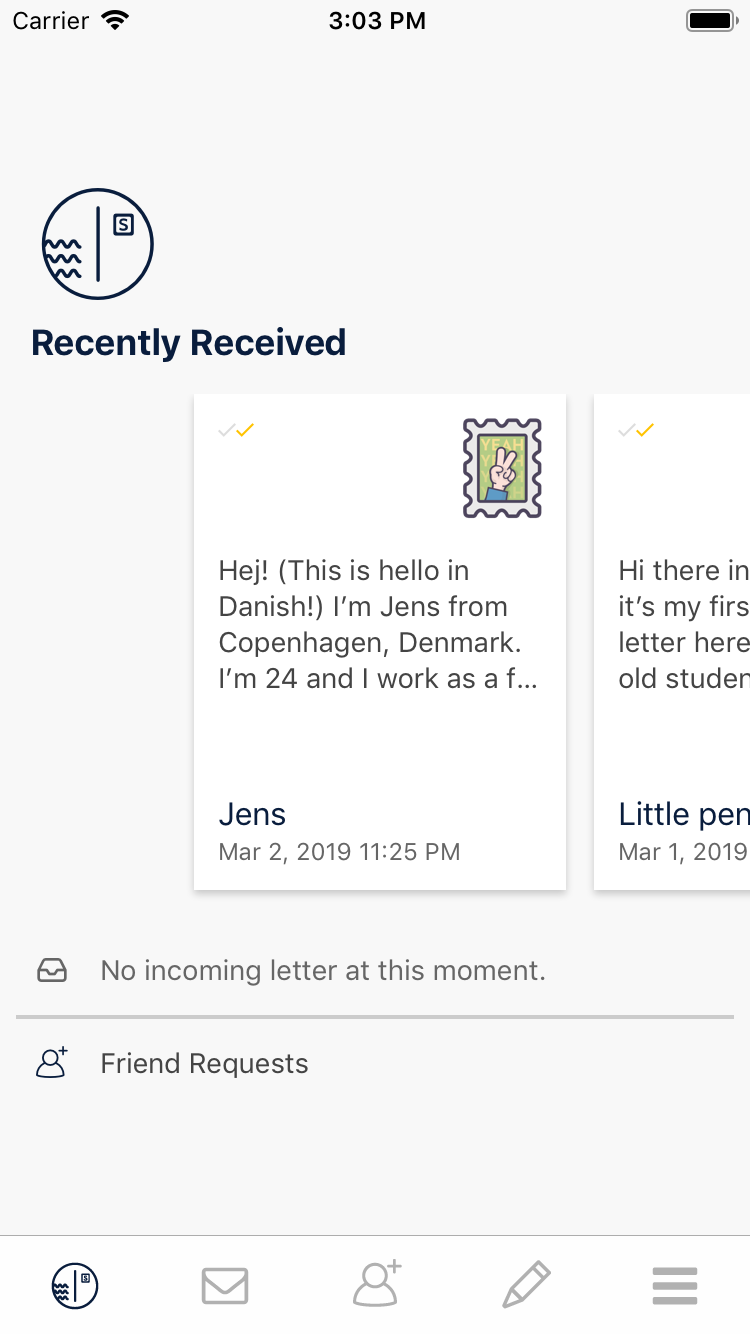 Slowly, the pen pal app for making deep connections.                                          
Now, this one's not specifically a dating app, but the Slowly team has vouched for the app's effectiveness at building deep, meaningful relationships. Focused on bringing back 90's pen pal nostalgia to a world of swipes and likes, Slowly seems to be a breath of fresh air in today's world of instant gratification and low attention spans. With fun features like mailing stamps and avatars, the app particularly resonates with millennial and iGen folks who want to take a break from instant messaging.
What makes it different: Geared towards people who want to take a break from the meat-market style of Tinder, Slowly goes on the road-not-taken by increasing the time required for delivering user messages. Depending on where your penpal is located, messages can take anywhere between 20 minutes to 15 hours to deliver.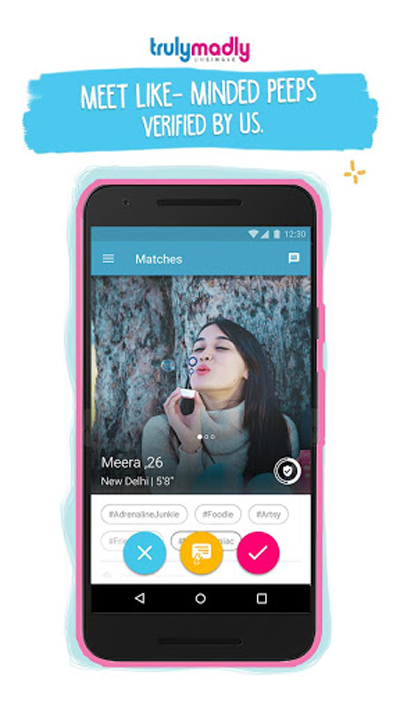 TrulyMadly, the app that's safe and secure.
Determined to bring in quality users, TrulyMadly takes a more cautious approach to modern dating. It verifies people by making them fill out detailed information about themselves to ensure that they get the best matches. While this might seem like an arduous process to some, it does however, ensure that the creeps and bots stay out. Upon filling the sign-up form, one gets verified by the app ensuring that they're a genuine user.
What makes it different: As a dating app, TrulyMadly's sign-up process might seem to some to be eerily similar to that of a matrimonial website, and that's perhaps because it is. This attempt to be a middle ground between the two, however, seems to be working pretty well.
Ship, the dating app that lets your friends find matches for you.
This dating app lets your friends sift through potential matches for you. After signing up, they can be invited to join your Crew. Once done, your Crew will be able to filter out people you send and recommend ones they think will be better suited for you. Friends can also find matches for you independently.
What makes it different: More eyes = better vetting. Friends can offer a unique outsider's perspective that could help you consider things you'd normally not. 
Hinge, the app with a smart strategy.
When a dating app boldly proclaims itself to be the one that's "designed to be deleted", you know that something is up. With an eye-pleasing interface, this Instagram-cum-Dating app takes a unique swipe at the online dating world. Geared towards serious relationships, Hinge makes sure its users get the best out of their time on the app. Users can comment directly on each other's profiles and use media like photos and videos to make things more interesting.
What makes it different: The app has a great layout in general and seems to have a lot of backing from its previous users. It also has a great verification process to keep bots and scammers away. Users can also pay a small fee of USD 7 and get access to premium features such as unlimited discovery and deal-breakers.
About the author:
Hey there! I'm Ankit, and I like to write about on a variety of topics. For  inquiries regarding my work, feel free to send me an email at: ankitnatekar@gmail.com
Author
Sponsored Ads