12 Promising Women Entrepreneurs of 2020
Ntozake Shange once said " Where there is a woman, there is magic ". Very true indeed! This women's day, Bangalore Insider brings to you the stories of 12 amazing entrepreneurs who are all set to take over the world this year. 
Mansi Gupta – Founder | Tjori
What's your favorite thing about being a woman?
I show strong gratification to God for making me the woman I am today and what I love the most about being a woman is the strength we women have, to accomplish any task that's given to us with the best of our capabilities.
How hard or easy it is for women to be entrepreneurs?
In my understanding, it all depends on the will & power of the woman. A woman is ought to play multiple roles in her life and I think all women do an incredible job at it. Entrepreneurship, in general, is defined as the capacity and willingness of an individual to develop, organize, and manage a business venture along with multiple risks associated with it, in order to make a profit and an established business. The difficulties slightly increase when you have a child who needs equal or more care than your venture and you are put in a difficult position to make certain choices which a male entrepreneur never faces and such bias's in the Indian society still makes it difficult to be a woman entrepreneur.
Tell us a bit about yourself and your work/startup.
I completed my post-graduation from Cardiff Business School and worked for IBM for a few years. Soon after which I decided to take a sabbatical to pursue a specialization in Finance from the University of Wharton. It was at this point that it all started. A small whiteboard with a big foresight. We explored this venture because we saw an opportunity that was unexplored due to the lack of knowledge on the traditional and heritage handicraft of India, and I decided to not just revive them in India but to also take it on a global platform. The passion for the authentic Indian arts and crafts motivated me to pursue this dream with great persistence, which was further supported by the demands in the global market for exclusive and authentic Indian handicraft.
What's your favorite thing about being a woman?
Everything about being a woman is worth celebrating. However two things I love to highlight of being a woman is this whole history of us. Women have come a long way and have been survivors in every period and there is so much to conquer yet. Secondly, women are wired to be multi-taskers and perfectionists and I love this aspect too.
How hard or easy it is for women to be entrepreneurs?   
All entrepreneurs, men or women face challenges in the path of being successful. However in my view, women find it a little harder balancing work and home which can be mitigated by a strong support system. The second challenge is the lack of women in leadership roles and most women in senior roles have experienced a boardroom with 90% represented by their male counterparts. Hope this changes in the coming years.
Tell us a bit about yourself and your work/startup.
I hold a masters degree in business management , specialised in finance. Joined the banking industry in the year 2000 with Centurion Bank Ltd. From 2000 to 2015 I worked with HSBC & Standard Chartered Bank and DHFL Pramerica handling various verticals across retail and corporate banking. I Co – founded Indiassetz along with my ex colleague Mr Shivam Sinha who is the founder and CEO. While we were working in the BFSI sector we realised that a lot of Indians hold real estate in their wealth portfolio as against their cash portfolio. While the cash portfolio is impeccably managed by the banking sector, managing real estate in a similar fashion was a challenge. That's when we decided that we needed to create a bank like setup to manage an individual's real estate wealth. Its been 6 years and we have more than 4000+ clients with an AUM of 8000 Cr. I have been working as a chief operating officer of IA and have also been working on diverse issues in the corporate world. I mentor women on the different challenges in the corporate world and how to face them and not go off the ramp and be financially independent.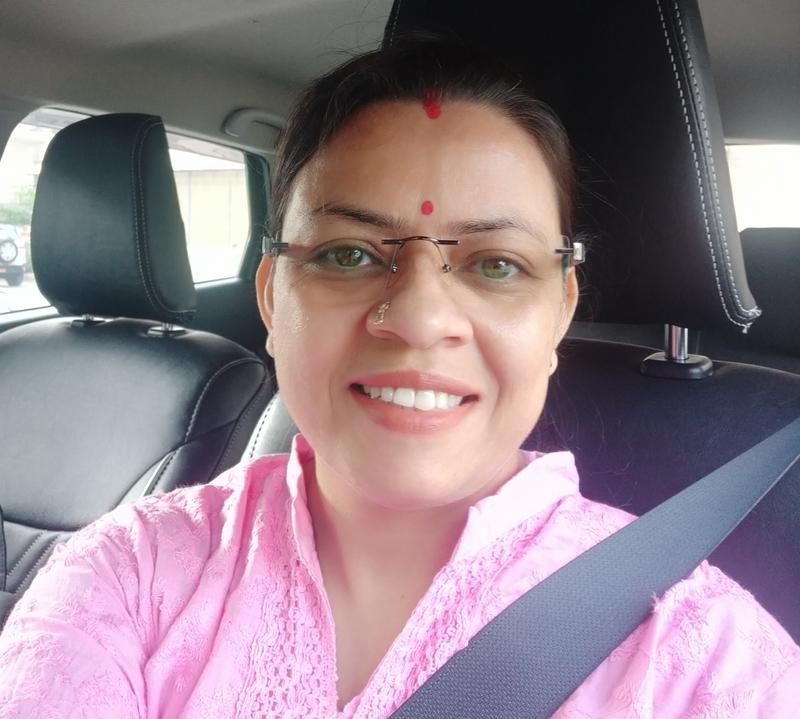 What's your favourite thing about being a woman?
My favourite thing about being a woman is my capability to have patience, tolerance and persistence. By being patient, it helped me to understand life from different perspectives. It increased my never give up attitude which led to me achieving my big dreams. By being tolerant, I have been able to establish peace and love around myself. And by being a die-hard persistent woman, I have always maintained the energy to keep focusing on my thoughts, actions and keep pushing myself forward despite the inevitable difficulties and obstacles that I have encountered during my entrepreneurial journey.
How hard or easy it is for women to be entrepreneurs?
Well, being an entrepreneur is quite tough for a woman. She has to face many challenges right from the family itself. For me, being a startup entrepreneur and a toddler's mother was a big personal challenge where I had to balance my time between my kids and my business. I still remember how I used to work late nights with my little baby on my lap. It was a real struggle but also adventurous to work and bring an organization to a level where things started to work properly.
The next challenge is financial independence where a woman does not have a financial clarity. Investors and even family friends are much reluctant to provide funding assistance to women entrepreneurs. I have built my startup with my own savings and investments as no one supported me with any financial assistance.
Another challenge faced by a woman is lack of career orientation. She does not focus much on the career front as she focuses on the family despite having excellent entrepreneurial abilities. There are many other challenges like lack of role models in entrepreneurship, gender issues, weak social and economic status etc. Women of the present times should be made aware regarding her unique identity and her contribution towards the economic growth and development of the country.
Tell us a bit about yourself and your work/startup.
I am an avid educationist, tech savvy, innovative, self-reliant and an eternal optimistic person.  I am a post-graduate in Instrumentation & Commercial Methods of Industrial Analysis, B.Ed. I started my innovative career as a Research Associate in the Jubilant Organosys Ltd., Noida in its Formulation Analytical Research Lab 14 years ago. I worked on analysis of pharmaceutical dosage forms using advanced instrumental methods. Skilled in industrial analysis, lecturing, editing, educational technology, and instructional design, I have always loved to work in the area of the interface between education and digital technology.
I was awarded the "Women Entrepreneur" by GECL Awards 2018. I was also honoured under top 10 women entrepreneurs to look forward to in 2019 on International Women's Day. Under my guidance, "MyTutorsOnline" has been awarded as runners up for the "Best E-commerce StartUp" and simultaneously I was awarded as runners up for "Best Woman Entrepreneur StartUp" in AEONIAN Awards 2019. We were also awarded the "Best Emerging Coaching Institute of the Year" by IARE Awards 2019. I have also been awarded "Exceptional Women of Excellence" in the year 2019 by Women Economic Forum (WEF).
Riddhima Arora & Mehar Sethi – Founders | Reesome
What's your favourite thing about being a woman?
The fact that we can be soft and strong at the same time is my favourite thing about being a woman. We not only know how to face challenges but face them gracefully. I mean, we can be walking around with killer cramps and no one would know!
How hard or easy it is for women to be entrepreneurs? 
Entrepreneurship is difficult, it's a roller coaster ride – be it a woman or a man. We both have our own set of challenges that we face on a day to day basis. No two days are the same, there will be bad days, there will be days you're not motivated but you have to get back up, dust it off and show up every single day and keep moving forward. 
There is this dated notion that leading women in any industry have to be aggressively competing, be at constant loggerheads with each other to succeed in their space. However, in today's world, we women have replaced competition with collaboration. And we would want this ideology to flow down the generations. 
Tell us a bit about yourself and your work/startup.
Reesome is an all-women creative agency. We ideate, design and market ideas to build brands. We want to make a dent in the universe with our visual language coupled with story telling techniques.
Being an all-women workplace, Reesome thrives as a small, close-knit community where all members of our team are encouraged to voice their opinions, acknowledge each other's everyday struggles and lift each other up.
Kusum Bhandari – Founder Bhookha Haathi
What's your favourite thing about being a woman?
There are so many things I love about being a woman; the number of roles we play are way higher than the number of clothes we have in our wardrobes. We are strong, resilient and have higher tolerance to pain. We have the ability to create, nurture, nourish and shape a new life in the direction that can play an important role in shaping the future of the society. We are the nucleus that keeps our families together. We are problem-solvers by nature and we get things done rather than waiting for things to happen. We have a capacity to love unconditionally, be soft and nurturing – yet still strong enough to handle any challenge that comes our way; there is no stopping us once we put out mind and passion behind something that we want to achieve.
How hard or easy it is for women to be entrepreneurs? 
For women to choose the path of becoming an entrepreneur, it takes a lot of courage and deliberation. We step into it thinking of all the personal, financial and familial responsibilities in mind; it is not that men do not think about all these things, but the expectations out of a woman are much greater than that from a man. We as women are expected to perform each and every role in our life with perfection at work and at home. Most often than not, our decision to become an entrepreneur is questioned and criticised. Thankfully, that was not the case with me as I got full support and encouragement from my family and peers who convinced me to go ahead with my decision.
For more women to choose the journey of entrepreneurship, we need much more support, encouragement and the right advice from people around us.
Tell us a bit about yourself and your work/start-up?
I come from the creative field. I have worked as an art person in the advertising industry and have around 18 years of experience in creating brand solutions for some well-known brands in the country. I have held various leadership and strategic level positions in my past stints with Images Bazaar, Triton Communications and Sahara Group to name a few.
At Bhookha Haathi I serve as the brand custodian and am responsible for developing marketing, advertising and brand-related communications. I am actively involved in designing and implementing campaigns, programs and processes that leverage the organizational identity, culture and growth. I also have a keen interest in food and I am responsible for the R&D unit at Bhookha Haathi. My passion for food and perseverance to create a range of innovative and healthy products have enabled me to come up with new products under the alternative foods umbrella.
Arundathi Hazari – Founder Arundathi Hazari Professional Coaching
What's your favourite thing about being a woman?
My favourite thing about being a woman is that the world is obsessed with us! You will find us in every billboard, TV and movie! But on a serious note, the world loves to celebrate us, love us and take care of us and to me, that's a wonderful feeling.
How hard or easy it is for women to be entrepreneurs? 
I feel the main issue is societal conditioning of entrepreneurship being a male dominated field. Once you get over this mindset, entrepreneurship is an art and that's the beauty of it, you need to have a basic idea of where you are going but be playful and creative in the process. It's only as hard or easy as you make it to be. Playing to your strengths is the key. 
Tell us a bit about yourself and your work/startup.
My name is Arundathi and I, like most Indians started to reflect on what I want to do with my life after my engineering degree! 
I wanted to have my own business and create an impact in people's lives. I had always been interested in mindset and personal development. I acted on these interests, got certified as an NLP (neurolinguistic programming) practitioner in my early college days and further decided to take up Life Coaching as a career option and got certified as a professional coach from iPEC (Institute of Professional Excellence in Coaching),New York. Now, I'm a Life Purpose and Mindset Coach. My work specialises in helping high achievers become more successful, happier and fulfilled.
I help my clients reprogram their unconscious self sabotage patterns, so they can live a life more true to who they are and find true happiness and growth.
Dipanwita Chhabra and Geeta Rao – Co-Founders GlossnGlass
What's your favourite thing about being a woman?
That we get to live, breathe and love makeup! While we love that male models are too accepting makeup, we love the fact that we as women can do this with pure passion. Apart from that we believe that a woman's ability to nurture is one of our favourite things. Whether it is her child, family, relationships – women nurture them from the ground up. We believe that as female makeup entrepreneurs and trainers, nurturing is something that we love and put our faith in! 
How hard or easy it is for women to be entrepreneurs? 
Honestly whether you are a man or woman, it's not very tough as long as you can do three things – be willing to put in more than your 100%, have patience to see it work through and be able to filter out the talk that happens around you. Doing these three things is very very tough! Being female entrepreneurs in India can get difficult as some people tend to pull you down when you are doing well or will make notions about you because you are part of the glam industry. Women are still being placed in rigid boxes of expectations. However, the moment when you stop conforming to that image, the world starts looking at you differently. So as long as you are ready to follow those three mantras, being a female entrepreneur is actually an extremely fulfilling journey.
Tell us a bit about yourself and your work
We are Dipanwita and Geetha, co-founders and entrepreneurs for the entire GlossNGlass gamut. We have co-founded and run the GlossNGlass makeup academy, makeup studio and beauty salon in Bangalore. Along with that we are also individual professional makeup artists who work with fashion houses, brands, do bridal work and even collaborate with celebrities and artists on special projects. We train over hundreds of students every year to become professional makeup artists through our academy and work with people from all walks of life through our studio and salon. It's tremendously challenging and enriching to do what we do and we are immensely grateful that we get the chance to touch so many lives!
Chaithanya – Founder Maya Medi Spa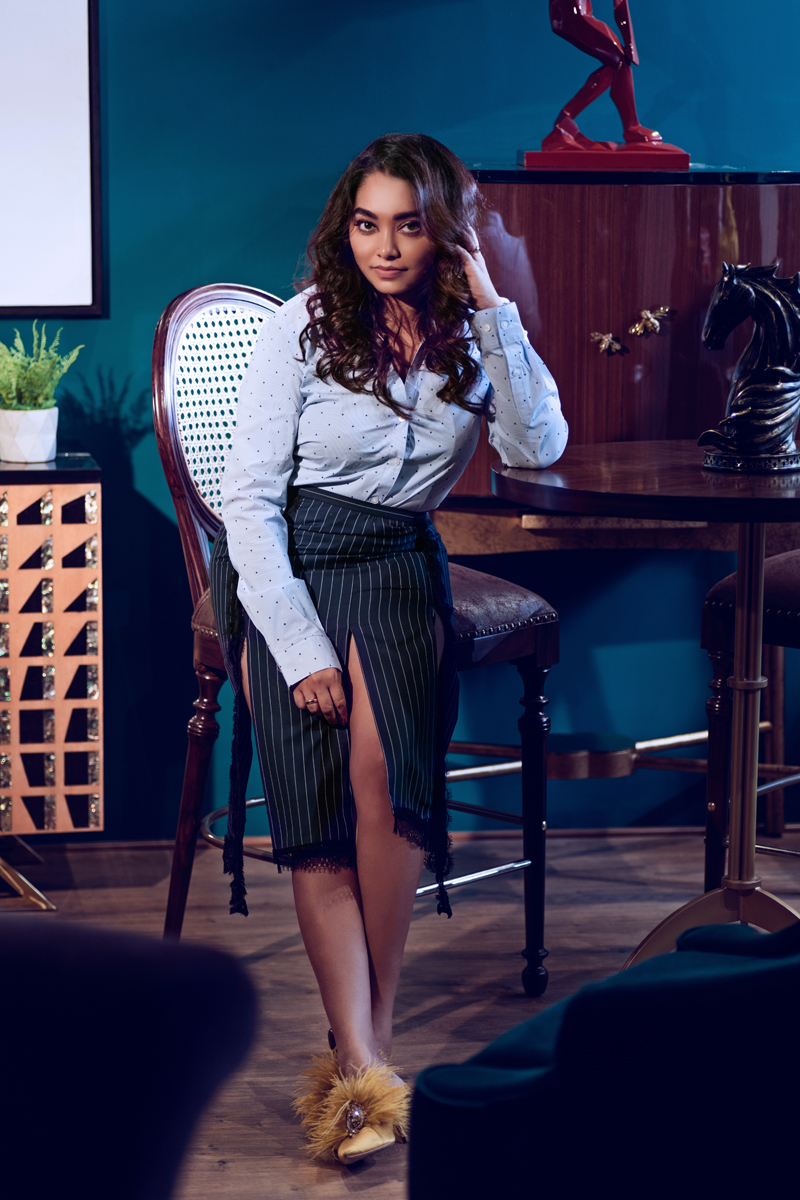 What's your favorite thing about being a woman?
Being a woman is not a great thing, but a super power. The power to create life and sustain it is no small feat, it comes with great responsibility and requires an iron will. As a woman I have always been a free spirit, thanks to a loving father who raised me to be myself. That lesson has defined me and taught me that I am the definition of me and others have no power to define me. A woman is never bored in her life as she has too many roles to fulfill- daughter, sister, wife, mother and now an entrepreneur as well. We are adaptable to our roles and personally my passion for life and my work has been my strength all my life.
But, as a woman, the one thing I love and embraced as my life mission is our skin and body. There are an infinite number of beauty treatments and regimes across the world for women and I love exploring them and filtering them out according to the needs of my customer. Indian skin itself is so fascinating and beautiful to work with, that I made it my mission to spread awareness that you need to be comfortable in your own skin, doesn't matter what color it is. The true beauty of a woman's skin lies in the hard work she puts in to maintain her good health. 
How hard or easy it is for women to be entrepreneurs? 
Women entrepreneurs have few hills to climb. Firstly, it is not easy to secure financing from lenders as they don't believe in us. I was fortunate enough to have my husband believe in me, invest in my business and my biggest cheerleader in all of it. At times it has been hard to balance my personal and professional life. As I and other women entrepreneurs need to be a mom, wife, daughter, sister and so on but also be a leader at work and show commitment. To overcome this I have relied on my support system and others should do the same as well. 
My biggest fear as with so many other women, is failure. This is because a ton of people around you will always doubt your ability. In my case I had failed few times already. So the fear was intense. But I couldn't let my failure or fear deter my decision to follow my passion. I finally wanted work from a place of confidence and not let the toxic fear consume me. It is a hard process but it is possible. We are women after all and our super power is that. We should use it.
Women who strive and succeed are often shy about touting their accomplishments. They are afraid of being labeled as proud or boastful people. Humility is not shyness or timidity. Women need to stand by their success and let people around them recognize it. I have been scared to even introduce myself as the creative mind behind Maya or the owner of Maya Medi Spa. Finally, since starting my business here in India I have come to appreciate and give credit to myself.
Tell us a bit about yourself and your work/startup.
I am Chaithanya Kenchammanahoskote, an engineering graduate from Bangalore, now settled in the US. My true passion lies in skincare and it led to the successful setup of my skincare studio in Wyoming and now in Bangalore as well. I am a passionate human being who loves to interact with people in general and lend an ear to others' woes. But mostly, I love watching a woman leave my spa with the utmost confidence in herself and her skin after a pampering session. Maya Medi Spa is an aesthetic bar specializing in micro treatments of skin and body such as Hydrafacial, PRP, Vampire Facial, Coolsculpting, Threadlifts, Botox and much more. We provide customized packages for brides and grooms, so that they feel their best on their D-day. At Maya, we believe in providing only the best and top-notch products and services to our customers. All our products and tools are from the US and we make trips to get the products to India. We have treated celebrities in US and Bangalore  and hope they become a medium to spreading the message that you need to take care of yourself first before you can achieve anything in this world.
Jigna Shah – Founder Revefashions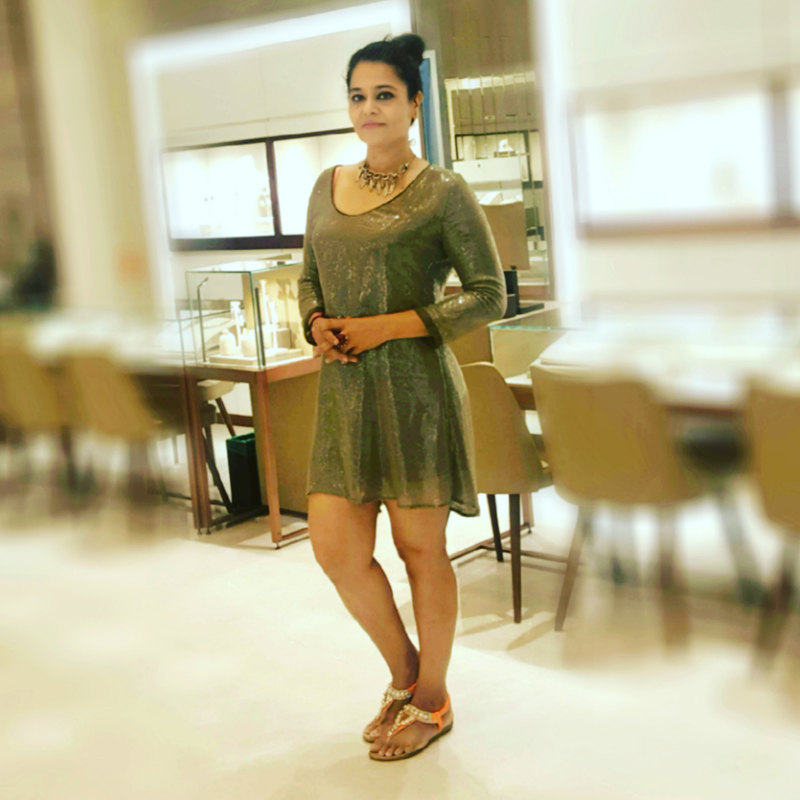 How hard or easy it is for women to be entrepreneurs? 
Lady Bosses are not taken very seriously or to be hard on task. But we have our advantages in being meticulous in finance, management & planning.
Tell us a bit about yourself and your work/startup.
Jigna Shah(Founder & CEO of REVE' Fashions & Organika) is one of the Top PAN India designer brands featured by most reputed National, International Medias for her life journey. REVE' is popular among most elites of India including Bollywood stars, Politicians & high-end professionals.
Hardi Oza Patel – Founder | TravelSoul
What's your favourite thing about being a woman?
Being a woman itself is a powerful statement altogether. We have been blessed with the ability to multitask which men seldom has the ability to do. We are the life source that keeps everything and everybody together. From bringing life into this world to enlightening every place we go to, we are powerful creatures. Playing many roles from being a daughter to mother, we have come a long way in our patriarchal society. We are emotionally strong, an apt decision maker and fearless creatures and that's what i love about being a woman.
How hard or easy it is for women to be entrepreneurs?
Being a woman, we have the ability to multitask and hence it's  neither hard or easy for us to be an entrepreneur. Though at every level women are being looked upon by men for performing certain tasks, I believe that we prove ourselves every time a challenge is being thrown at us. It's very important to maintain your dignity and self respect while achieving your goal or task but we have done it well and proved time and again how successful entrepreneurs we can be.
Tell us a bit about yourself and your work/startup.
When a four year old girl first saw the plane flying above her, she was determined that one day she would be sitting in that and seeing the world. At age of 23, I started travelling the world. Little did I know that one day I would be putting 50+ countries off my bucket list. Travel was a passion, a dream and something that I breathed every single day. TravelSoul is not only a company for me, but a dream of a four year old girl which has taken a shape. We are into designing, curating and planning the best travel itineraries and making the most mundane destinations into an exotic one with the knowledge gathered over 11 years of constant traveling. Unique places, quirky cafes and unusual restaurants are my strengths as I have been to most of them. For me traveling is about feeling the place and not tagging the place. Understanding the place in terms of culture, food, festivals, costumes, rituals and people is all about traveling for me. Apart from being an avid traveler, I am also a painter, dancer and  a book lover.
Divya Sachdev – Founder | ThatEthnicGirl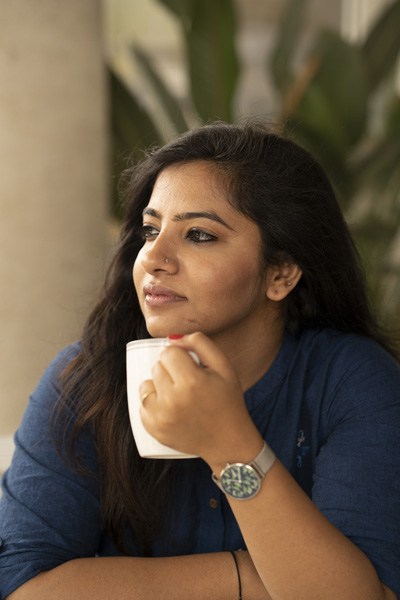 What is your favourite thing about being a woman?
I enjoy many things about being a woman. I share such a special relationship with my mother, my sister and my friends. There is a special bond, which I think is specific to our women sisterhood. I love that we have so many variety of options when it comes to clothes, make up and shoes. We can do anything what men can do and do it even better! The best privilege that we have as women is having the capability to bring life into the world. We can manage so many things at once, home, job, kids and family. More powerful than people think!
Tell us a bit about yourself and your work/startup.
I work as an Administration Head in a firm, although I am a teacher by profession. I get to meet people from different companies and interact with them. My work comes up with great responsibility and accountability but what I enjoy most is serving my colleagues and the people around me to the best of my ability. I do blogging on the weekends as my passion and enjoy photography and cooking occasionally.
Poonam Thimmaiah – Founder | Maalicious Jewelry
What's your favourite thing about being a woman? 
Being emotionally strong.
How hard or easy it is for women to be entrepreneurs? 
Being a entrepreneur is hard on anyone but yes, its undoubtedly harder for a women to be an entrepreneur. It's the combination of factors- defying social expectations, general gender bias that exists, support network, being able to handle family and your business together, lack of available funding and much more.
Tell us a bit about yourself and your work/startup. 
I am Poonam Thimmaiah and it's been two years since I started this journey by partnering with differently-abled students at Mysore's JSS Polytechnic. A lot of research, sketching, dreaming, learning and failing later, Maalicious was born last February. Seven months in, I was humbled to see my designs in the September issue of the British Vogue few years ago. 
Maalicious was born out of a desire to empower women artisans in India. We want to innovate and create quintessential jewelry that is rich with tradition. Our goal is to provide talented women artisans with a platform to shine, thrive and succeed. Our inspiration is Indian, tribal and historic, and you will see that inspiration steeped in all our pieces. Designed in NYC and made in India for the women of the world, we are a proud women-only run firm.
Have an inspiring story of your own? Let us share it with the world. Write to me at bhumikka.yaadav@bangaloreinsider.com
Author