Sponsored Ads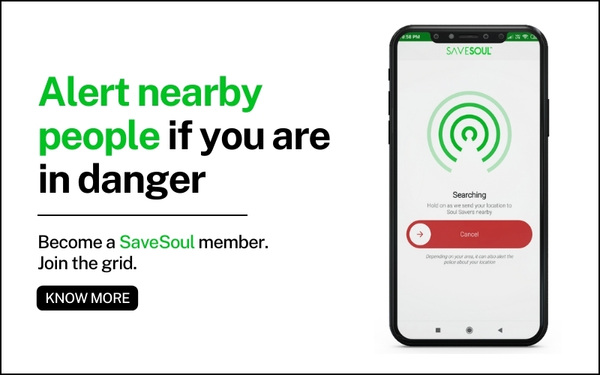 They are the dreamers, they are the entrepreneurs. They are the epitome of self belief, planning and hard work. They defy the odds, they defy the status quo and most importantly they dare to dream beyond.
This Women's Day Bangalore Insider celebrates the spirit of entrepreneurship and presents to you "Ten Women entrepreneurs to look forward to in 2019."
Payal Satish
Founder of Explorer Travel India

Tell us about your startup?
Payal: Explorer Travel India has been a project of passion and the company was set up in June 2018. We have now grown to a small team of travel enthusiasts with a vision to help international travel brands succeed in the Indian market. We do what we do because we believe travel is among the top industries with immense potential for growth in the coming decade. We are in a position to help international brands understand the vast geography that is India and the socio cultural factors and influences that make this market so different from other countries.
We help global travel brands partner with the travel buying community in India through business representation and consulting services. We also tailor make individual holidays and group experiences. Visit us on www.explorertravel.in for more information.
When was the eureka moment when you decided that you wanted to do this?
Payal: I have always wanted to run my own company and create a brand that the world will recognize. In 2018, I was blessed with the right mix of opportunities, partnerships, conversations and most importantly confidence that allowed me to begin.
How easy or difficult it is to be a Woman entrepreneur?
Payal: In my opinion, being an entrepreneur is the challenge, whether you are a man or a woman. It depends on the environment and how much relevant experience you have, how many opportunities present itself, what your financial position to take a risk is and how many conversations you have that encourage you to just begin. As a woman, especially when you have a family to take care of, the right support system always helps – but as the world changes it really is not gender specific any more.
Any advice to all the aspiring women entrepreneurs on Women's day.
Payal: This will hold good for the whole year and isn't specific to Women's Day. If you have a dream to create something, the passion and the experience in the field of your choice and have the finances you need in place for at least the first 12 months, go out there and bring your start up to life. The money will follow the grit and the passion. Keep your family and friends close, because you will need a support system, plan your money well, keep in shape and remember to enjoy life. Because a happy entrepreneur will be a successful one.
You can connect with her on Facebook and Instagram
Deena Rodrigues
Founder of Chairs & Company

Tell us about your startup?
Deena: My store Chairs & Company was born of the need to create and curate stories for the home. We seek to bring to the house proud audience, objects of art and furniture that is unique and one of a kind at a very affordable price – given the work that goes into each piece. We opened our first store in Indiranagar 9 months ago with an India inspired story where we've worked with craftsman from all over india to provide finishes that are contemporary and stylish. We also upcycle and re-imagine vintage pieces and family heirlooms so that they are relevant for use today.
When was the eureka moment when you decided that you wanted to do this?
Deena: I guess I've always known. When I was as little as 4yrs old, I would draw houses and home plans. Of course I ignored that creative side to pursue a degree in math and economics and then an MBA. After working for 14 years in advertising and marketing, I finally decided to take the plunge and do what I always loved doing. The credit does go to my husband who is an Architect. He, I guess saw genuine passion and encouraged me to follow my heart.
How easy or difficult it is to be a Woman entrepreneur?
Deena: Being an entrepreneur is exciting, its learning something new everyday, its infinitely creative when you have to find new ways to make money to pay your rent and salaries every month. But its definitely worth everything. Being a woman on top of that…phew. It is a challenge but not impossible. Unfortunately in our society today, the woman is still looked to to take care of the home and children. So its a 24 hr. work day for most of us. I have a newfound respect to every working woman out there – She rocks.
Any advice to all the aspiring women entrepreneurs on Women's day.
Deena: If you want something badly – be prepared to work hard for it, make use of opportunities that come your way and rejoice in life's victories- big or small!
I switched careers in my late 30's had  2 children in quick succession, and opened my first store while I was pregnant. There are days when I take my baby to work and we have a full day at work and days when I spend time bonding with my dogs and cat with a hot mug of tea. The entrepreneurial journey is an exciting rollercoaster ride. Dive in, take the plunge if you hear it calling out to you!
You can connect with her on Facebook and Instagram
---
Priyanka Thakur
Founder of Nirwaana.com

Tell us about your startup?
Priyanka: Nirwaana, is an ecommerce designer jewellery brand (founded – end of 2016) sold at www.nirwaana.com.
Every style sold by Nirwaana is designed inhouse right from scratch (conceptualization -> designing -> raw material selection -> manufacturing). All styles are unique, handcrafted, manufactured in a very limited number thus making it almost exclusive for the purchaser.
The designs are contemporary, even the ones made using most traditional or ancient art forms. We consciously give age old techniques /art forms a contemporary twist, to make the styles connect well will today's urban woman, making more wearable, without thinking / waiting for a specific occasion apt for such jewellery. Most of our styles are on chunkier side (nothing over the top though), which could be worn as single pieces, alone, without teaming up as sets, to make a statement.
When was the eureka moment when you decided that you wanted to do this?
Priyanka: To be honest, there hasn't been exactly that one aha moment!
It might sound a bit crazy, but I have often ended up buying a jewelry piece and back-up jewelry to coordinate with my outfits, for the occasions. Each jewelry that I picked up was beautiful individually, but often didn't fully connect with my style & expectations. The options were typically extreme, between very traditional to ultra mod, completely blingy to totally sober. It wasn't ever easy to find something, which was a best combination of both the worlds.
Why such a lack of design options for the heritage techniques or material, with a chic & contemporary twist. This was the constant thought over a period of time, behind starting a jewelry label with fresh approach & unique handwriting. But yeah I did get that final push from within family, which was something like a moment where an apple did drop on my head & I decided it was time to give up my existing career & reboot from ground zero.
How easy or difficult it is to be a Woman entrepreneur?
Priyanka: The only thing a woman gets easier than any man, in a business world, is that first look or a momentary attention, when she enters a boardroom.
It isn't easy to be an entrepreneur. And of course a woman entrepreneur does deal with her share of added difficulties.
Making people understand that you in for some serious work, why you are doing what you doing, and that you do have a clear vision, to take the venture forward to certain levels, is a bigger task for a woman, as compared to a man entrepreneur. Most other struggles that one deals with thereafter may not be so different.
Work life balance is another big challenge, especially if you are married and have a kid. But as women are born with multitasking skills, one does learn to balance it out eventually. And, if you have a super supportive family, cherry on top!
Any advice to all the aspiring women entrepreneurs on Women's day.
Priyanka: Firstly please know that the entrepreneurship isn't any gender specific. So there might be no exemptions from the basic challenges that an entrepreneur faces.
Define a clear aim & align all your strategies to lead towards it. Don't get tempted to take shortcuts, as they often lead to scrambled vision, thus destroying it, before you even realize.
And, be prepared to deal with failures in the process. Don't sit & regret over one closed door.
You can connect with her on Facebook and Instagram
---
Dipika Trehan
Founder of The Health of Women Forum

Tell us about your startup?
Dipika: The Health Of Women (H.O.W.) Forum is an organisation focusing on the inclusive and holistic wellbeing and development of women. It spans across four verticals:
Health and Wellness: This is the foundation vertical, that focusses on wellness, yoga@work and stress management through our innovative interventions.
Women Empowerment: In this vertical we have been successfully organising for over 4 editions, "Corporate Diva". An empowering and developmental journey for women@work. The format not only celebrates women for their intellect ,calibre and strength, but also upskills them through sessions on thought leadership, innovative thinking, personal branding etc. After all there's much more to a woman than mere physical beauty!
Women's Safety: WOMCOMS: Building women commandos to take charge of their own safety and manage risk. A one of its kind training program that focusses on reflex and response, mind strength and alertness along with basic self defense and combat techniques. "Safety and survival first…fight last"
Entrepreneur Development: This vertical focusses on grassroot level or ideation level of women entrepreneurship. They are coached, motivated and guide to take forward the first few steps in their entrepreneurial journey.
When was the eureka moment when you decided that you wanted to do this?
Dipika: The Eureka Moment was back in 2014, when I realised the lack of a platform/forum that focussed on enabling women to prioritise their own self, their health and wellness, support and celebrate each other for reasons beyond mere looks and most importantly coach, develop, nurture and empower each other. Therefore, the genesis of The H.O.W. Forum, to inclusively fill these voids and build a strong and resilient women community.
How easy or difficult it is to be a Woman entrepreneur?
Dipika: Hurdles are a part and parcel of life as such and more for  a woman on an entrepreneurial journey. Right from lack of guidance on giving a structure to passion, to people questioning the significance of your venture, to establishing a revenue model, to people not believing in your offerings yet wanting complimentary interventions, to onboarding vendors who took you for a ride; hurdles have been umpteen. Yet rising above it all…each time coming out stronger with more learnings has actually been synonymous to a diamond being taken through the grind of cutting and polishing, enabling it to shine its best! So HURDLES ARE IMPORTANT in the foundation of success!
Any advice to all the aspiring women entrepreneurs on Women's day.
Dipika: The biggest takeaway from my journey has been to "Never Give up…To Keep going against all odds".There will be times your self confidence will be torn apart, your self belief will be in doubt…sit back for a day, analyse the hurdles, cry out loud if you may…But, Next day get up and get going…ever more resilient than before.
Most importantly, believe in The H.O.W. Forum's motto of " Making a Woman fall in love again…This time with HERSELF"
You can connect with her on Facebook and Instagram
---
Urmila Biswas
Founder of Lateral Thinkers Communications

Tell us about your startup?
Urmila: I took the leap into the world of start-up / entrepreneurship at a time when the start-up industry was still at a nascent stage. Lateral Thinkers, founded in 2014, is a public relations (PR) company that offers creative, intelligent and efficient solutions for new-age enterprises as well as established brands seeking a strategic approach to their communication mix.
Public Relations is a niche industry. Everyone knows about the existence of the PR industry, but very few actually understand the workings of it. A company often has a lot to communicate to the media and its stakeholders. However, they are usually unable to do so effectively. That is where we bring in our expertise to create the right kind of visibility for them.
The biggest challenge was to find associates who could engage beyond business revenues and share my dream to take the company to new heights. Within a year, I was fortunate enough to have Saswati Chakravarty, a veteran with over 30 years of experience in the media industry (having incubated one of India's largest media houses in Bengaluru, Chennai and Hyderabad) come on board as a strategic advisory. Soon, Sudhakar Rao, a friend and seasoned PR professional, joined the organisation as an equal partner, giving me the strength and support to dream big.
Today, Lateral Thinkers has a strong team of young, dynamic individuals who come from diverse media backgrounds, and are committed to creating meaningful campaigns through effective storytelling. Most of the clients come through referrals, courtesy the company's goodwill in the market. We currently cater to some of the biggest names in the infrastructure, technology, healthcare, and realty space, apart from the assorted list of start-ups that are rewriting the rules of the game.
When was the eureka moment when you decided that you wanted to do this?
Urmila: I took up a one-month internship at O&M as a stop-gap arrangement while exploring career options in the film industry. However, before I knew it, I had spent six years at the organisation. I loved the fact that there was no monotony. I had the opportunity of working with clients across industry verticals, including SAAB-Gripen, Prestige Group, UB City and Apollo Hospitals, among others.
The major turning point was when a client (one of India's largest companies in the realty space) from my previous organisation approached me to work on their communication mandate. It gave me the impetus to start my own firm, and since then, there has been no looking back.
As of today, our steadily-growing clientele includes the Prestige Group, UB City, ID Fresh, Sagar Hospitals, Axio Biosolutions, Vatsalya Dental and Inventure Academy, to name a few.
How easy or difficult it is to be a Woman entrepreneur?
Urmila: In the last decade, our society has undergone a paradigm shift, and the rules for women in the professional environment have been rewritten completely. In today's increasingly gender-neutral world, women are competing with men in all walks of life. Globally, an increasing number of women are being encouraged to start their own enterprises. In my opinion, this is the best time for women to explore the world of entrepreneurship.
Irrespective of one's gender, being an entrepreneur is a daunting, yet exhilarating experience. It gives one the freedom to do things from a creative as well as business perspective. It is exciting to think of innovative ways that add value to your team as well as your clients' businesses. The journey has not been easy, but it has been incredibly gratifying. As much as I'm proud to be a woman, it does not define who I am. Perhaps, the most challenging part of being a woman entrepreneur is to get people to see you for who you really are and discard all the other labels.
Any advice to all the aspiring women entrepreneurs on Women's day.
Urmila: The most difficult part of entrepreneurship is taking the plunge. We hold ourselves back, often thinking about all the repercussions that will follow, in case things don't work out as planned. If you believe in your idea, then just go for it, and the rest will work itself out. It is very important to retain your individuality. The secret to success and happiness is to pursue work that inspires you. Achieving work-life balance is not as formidable a task, when your job is not another chore, but a passion – something that engages your mind as well as your heart.
You can connect with her on Facebook 
---
Savitha Nanjappa
Founder of Success with Savitha

Tell us about your startup?
Savitha: Success With Savitha is our global coaching platform that primarily helps budding entrepreneurs launch their brands and strengthen the bottom line of their business as they scale.We also organize 1:1 coaching and workshops to help aspiring business owners, ambitious corporate employees, and students hone their existing skills as well as prime their mind set for success. Our workshops are multifaceted, covering everything from visibility, personal branding, communication, and etiquette to business fundamentals, social media, and digital marketing. Lastly, our online training program – the Life Design Project – is a 5-week online global program where entrepreneurs from different parts of the world join in to discover how to design their life, have clarity of purpose, and turn their dreams into reality through deliberate action. While we love working with both men and women, we hustle a little bit more to help female entrepreneurs turn their passion projects into established brands. So we hosted The Success Mindset Masterclass in Bali in December 2018, which was a curated getaway for women who aspire to be part of a positive, high-energy environment, travel, and ultimately build a community of successful and empowered entrepreneurs.  That is, we do everything in our power to help a #girlboss when #shemeansbusiness.
When was the eureka moment when you decided that you wanted to do this?
Savitha: After having my baby in 2013, I was sure that I wanted to do something that I loved but wasn't sure what exactly it would be. I then decided to explore image consulting as I felt that my interest in fashion and style combined with my corporate work experience of 17years would be a good space for me to be at. It was when I actually started working with clients I felt that they needed something more than just developing executive presence and I found I had a flair for personal development and also helping people grow their business. That was how I set foot in to the world of life and business coaching.
How easy or difficult it is to be a Woman entrepreneur?
Savitha: Entrepreneurship be it for a man or woman isn't easy. One needs to be daring and have a winner mindset to start a business and make it a success. So the level of difficulty is the same. But yes having said that there are different societal pressures and prejudices that women face. Right from getting an investment to getting clients. Sometimes I feel that women have to try harder than the men. But being fearless and not letting the limitations stand in the way is the way to move forward.
Any advice to all the aspiring women entrepreneurs on Women's day.
Savitha: Believe in yourself and your abilities, stay committed to excellence and don't let failures or setbacks faze you, they are a part of the entrepreneur journey. Put your clients first and keep going, there is light at the end of the tunnel.
You can connect with her on Facebook and Instagram
---
Vilina
Founder of Docens Training

Tell us about your startup?
Vilina: Docens Training and HR Services provides a unique bouquet of services. The services offered are tailor made and every client is inimitable. Our primary services are HR Consulting and Training. Our specialty lies in taking up turn key projects, where we assist in strategizing HR best practices and providing their employees a healthy happy work atmosphere.
Our Services include HR Strategy – SOP's and HR Policies, Statutory Compliance, Candidate Reference Checks, Top Level Search Recruitment, Training – Service / Soft Skills / Communication skills.
During the mid of last year, I joined Magic Mass and Media Pvt. Ltd, as the Consulting Advisor – Sales and Client Relationship and this organization is my second venture. We are a leading branding agency based in Bangalore, India. We offer branding and development services such as digital marketing (SEO, PPC, SMM), web development, app development (android, iphone, ipad), Events and Exhibitions, Photography and videographer all over the globe.
When was the eureka moment when you decided that you wanted to do this?
Vilina: During my 14 years stint in the corporate world, I have always been told that I had it in me to become an entrepreneur. I always laughed it off, and said I would never be one, it's not my calling.
One day, while sitting at my desk, I realized that I was just doing the mundane process work and I was not learning anything. It took me 3 months to battle this thought and I finally resigned. I resigned without knowing "what next". I did not think about what do I do , how do I manage , what will happen , what do I say at home, what will others think. I just resigned and there was no looking back. On my last working day at the corporate world, I put out a whatsapp message to my closest friends and professional associates. Within a matter of 15 minutes, I had my first client who wanted me to start on Monday!
When one door closes, the other opens and there was no turning back.
I learn new things every single day, at Docens Consulting and with Magic Mass and Media. My 2nd venture helped me open up my mind; learn about a new domain "Marketing and Advertising" and the journey with both these organizations are absolutely fulfilling.  I really hope that this year I am able to expand Docens and have atleast 2 offices outside Bangalore. I trust that it will all happen at the right time.
How easy or difficult it is to be a Woman entrepreneur?
Vilina: When clients meet me the first time, they are generally confused, if a woman of my experience would be able to deliver. I get judged on the fact that I look young, so am I capable of meeting their delivery expectations. However, in a few moments the client gains confidence in me, when they hear me talk about the services I offer, and the solutions I can offer them. So that's when the ice is broken, and the room warms up to a mature professional discussion.
The stereotypes set up in the corporate world are hard to break. I do face challenges, but I am able to overcome it and convert it to strength in a few minutes.
Believe in yourself, believe in your services, and believe in what you can deliver to a client. And then you realize that it isn't tough being a Woman Entrepreneur.
Any advice to all the aspiring women entrepreneurs on Women's day.
Vilina: If you aspire to be a entrepreneur, follow your soul and do not let anyone tell you, that you cannot do it. Get out of your comfort zone, take a risk, enjoy every moment of failure and success. Be compassionate about it.
Never give up when you hit an obstacle. Discover different ways of overcoming your challenge and find the solution. ASK FOR HELP, when you need it. The people you least expect will stand by you in your toughest times.
Keep an open mind. Learn every day. Upgrade yourself.
Listen… you will be surprised that a casual statement from someone can be your moment of realization, or a moment of wisdom.
You do not know everything! Hire the best people in the industry. You will see the magic appear the minute, you respect and trust others. You will grow and achieve a lot more and will contribute to a larger picture and have many happier customers and employees.
Pay people who worked for you, this token of commitment takes you a long way.
Keep your relationships with family, friends and people who stood by you when you weren't an entrepreneur. They are the people who made you who you are today.
You can connect with her on Linkedin
---
Shanthi Mathur
Founder of PrimedeQ

Tell us about your startup?
Shanthi: PrimedeQ is India's first comprehensive B2B e-Marketplace for medical equipment & related services, bringing together hospitals, medical equipment sellers & service providers on one integrated platform.
There is a big gap in the medical equipment industry in India today and a great opportunity for transformation & impact.
PrimedeQ aims to address the medical equipment related needs of SMHs on one hand and on the other provides access to upcoming sellers and support the 'Make in India' initiative.
When was the eureka moment when you decided that you wanted to do this?
Shanthi: This idea has been simmering for some time actually.  In my close to two decades of career in healthcare strategy, planning, operations and consulting, I have worked with large corporate hospitals who invest millions in high-end equipment, as well as, small hospitals in tier-3 towns constantly facing scarcity and constraints.
Once when I was working with a chain of hospitals in smaller towns, we had a bad experience of how patient care suffered due to break-down of an endoscope, that was not attended by a service engineer for three weeks.
Sometime in theearly 2016, a group of ex-colleagues were discussing solutions to different problems faced by hospitals. While others were fascinated by other ideas, my colleague Dr Sakshi Khandelwal and I saw great potential in the idea of an e-Marketplace for medical equipment and developed it further. Then we actively started talking to multiple people in the industry and realized many had thought about it but never started on it. Every conversation validated the potential in the idea and then I met with my Co-founder Achudhan Mani in June 2016, who had been thinking on similar lines. We decided to jump straight in.
How easy or difficult it is to be a Woman entrepreneur?
Shanthi: I did not realize, how much of a 'man's-world' medical equipment industry is, coming from the healthcare industry where more than 50% of staff are women. Even though there are many female executives in the equipment companies and there are an equal number of women bio-medical engineers, somehow the industry still does not associate women with technical streams. My very first customer, an excellent person by the way, said, "I have never seen a female bio-medical engineer". This was when we started providing service to them. Later, however, he went on to say she was an excellent choice.
I have been asked what my husband does. I have been asked whether my husband plans to join the business later and they were quite puzzled to hear that he had no such plans.
I had feelings that I never had before in my professional career – that women are not taken seriously. Women entrepreneurs have it tougher… Period.
Any advice to all the aspiring women entrepreneurs on Women's day.
Shanthi: Start today. If you have an idea you are convinced about, there is no better time than starting now.
By the way, if you were anxious about the kind of problems you will face when you started, you bet you will face several other kinds, you had not even thought of. Just don't give up.
It may be tougher for women, but there are always a few people who support, both men and women. That's all that matters. Have conviction in yourselves, be grateful to people who support, build on your good work and just go ahead and make it happen.
You can connect with her on Linkedin
---
Sapna Jha
Founder of MyTutorsOnline
Tell us about your startup?
Sapna: MyTutorsOnline the world's largest global instant online tutoring platform for a learner to study instantly live online anywhere, anytime irrespective of the native language, time zone and physical location globally.
We at MyTutorsOnline believe that each learner is unique and instant help is the call of the hour. That's why we have come up with the customised Digital Learning technology. Whether you need help understanding a complex topic, difficult assignments, preparing standardized tests or is stuck up in any unsolved question, we have the expert online tutor ready to help and mentor you instantly to reach your academic goals. You can also schedule your planned sessions as per your availability. You can learn on the go. Wherever, whenever you want. Just discover your favourite tutors, select the perfect one for you and connect with the tutor instantly live online.
When was the eureka moment when you decided that you wanted to do this?
Sapna: Well, my daughter has been the catalyst for my startup. She used to ask me various inquisitive queries all the day long. I just thought one day if she could get an instant online tutor who could solve her queries 24/7.
How easy or difficult it is to be a Woman entrepreneur?
Sapna: Well! being a women entrepreneur and a toddler's mother has been a big personal challenge where you need to balance your time between family and your business. When it comes to overcome these challenges, I used to work late nights with my small baby in my lap to complete each work I planned. I utilized my personal investments for keeping everything in place for the startup. It has been struggling and adventurous too to bring an organization alone to a level where things could work properly.
Any advice to all the aspiring women entrepreneurs on Women's day.
Sapna: My advice for all aspiring women entrepreneurs on International Women's Day: "If you are passionately determined, nothing can stop you. Go ahead, reach for the stars."
You can connect with her on Facebook and Instagram.
---
Gitanjali Banerjee
Founder of InfertilityDost
Tell us about your startup?
Gitanjali: With FertilityDost we aim to change the way people manage fertility and the way society looks at this issue.
FertilityDost that offers a unique digital ecosystem  where users can meet their fertility goals. We have touched 50,000 women & couples through our online and offline presence. Collaborated awareness campaigns with The Times Of India, Times Now, CNBC Awaaz, Your Story.
We enable women and couples to make smart decisions about their reproductive health. We follow
predict, assess,  and improve methodology inbuilt into our personalized program led by fertility experts & counsellors to handhold the user in their fertility journey.
Being accessible from home it takes care of social taboos. Saves 50% of cost and time otherwise spent at doctor consultations and tests. And most importantly, it alerts you at the preventive stage thereby saving you from the cost & complications of IVF treatment.
When was the eureka moment when you decided that you wanted to do this?
Gitanjali: It was never a eureka moment concept. I have lived the pain through my life for 10 years. I have struggled with fertility issues myself and throughout I have seen the gaps that were there where I was unable to take the right decisions. I was very confused, lonely and depressed. Once I had my child that's the time I started to think that why did God give me this problem and what can I do about it and that's then I realized and it became my life's calling that I have to do something in the field of fertility, I have to talk about this socialy because we speak one in every four couple goes through a fertility issue but because of the social taboo no one talks about it openly, and that leads to a lot of misguidance for women and couples and they take wrong decisions, they keep procrastinating, they don't find the right solutions, and that's how I thought what can I do? I thought before doing anything let me first take the first step of breaking the social taboo and telling my own story out there. It started as a simple blog, and now it has become a full-grown startup where have been recognised and awarded by US governments public diplomacy programs by University of Taxes and IIT-Delhi and also recognized PAN India on a lot of other platforms.
How easy or difficult it is to be a Woman entrepreneur?
Gitanjali: It is easy to start, but it gets difficult when you scale it up. It is easy to start because when you are starting there is no much competition because men don't see you as a threat so you can begin with in very nonjudgmental environment, you can experiment, everybody thinks that you are just doing a hobby or a side business or something. And difficult because you have to keep proving yourself again and again and more than what men do. There are a lot of instances where you stand in front of investors or front of a platform; there are snide remarks like where is the male co-partner or is there a male member in your team. So it becomes difficult to convince and along with that my subject is a very woman-centric it becomes doubly difficult for me to explain somebody, but then I know that once I have numbers, I have shown my potential then it becomes easier however convincing somebody that first thing that is very difficult when you are a women. If you are a man then it is much easier, the man's mind always thinks in terms of numbers and the away women's mind thinks is always in terms of passion and compassion. In fact, I was in one incubation course, and I was told that you have to start thinking like a man- passion is here compassion is here, but when you are here for business you have to tell us numbers, you have to tell us revenues, talk in terms of finance and talk like a man. I think that it was very interesting learning for me so yes, it is both easy and difficult. I would say as of now it is more tilted towards difficult, but like we are seeing there is lot of buzz about women entrepreneurship and there is lot of support around. I can see maybe in another 5 years there is less gap between man and women entrepreneurship will weaken down.
Any advice to all the aspiring women entrepreneurs on Women's day.
Gitanjali: My one-line advice would just go for it, do it don't sit thinking. As a woman, we are mostly perfectionist so we keep working for backend for the idea that takes our lot of time so I would say just don't sit over it for very long. Just go try it out follow your gut feeling, learn the tricks as soon as possible, join some incubation courses, escalatory programs there is so much of help and support around, join the groups, go out and network. We women are little shy and hesitant about networking so don't do that network. The more you network the more you talk, the more you listen, more you go to such events you learn a lot of things. And then you can apply in your business. Collaborate and grow, as women we are excellent in collaborations. Don't be scared to test it out and fail. Just go and do it because I remember when I was starting infertiltydost, I was sitting with an idea for almost 2 years thinking that once I will put my story out and I start working on this subject which is a social taboo subject, how will people judge me, will this subject be accepted, do people want such type of support system and help. I wish I would have not wasted that time and I would have started it little earlier because once I started I got such an overwhelming response, that I was very much motivated that whatever I was thinking my gut feeling was right. I am constantly learning and unlearning lot of things, so unlearning is very much important part of being a women entrepreneur. Whatever you have learned till date don't stick to it be open to learn new things.
Author