The Virtual Wiz is a startup founded by Preeti Kapoor.
"The Virtual Wiz", where we help you in reducing your daily IRAs (Income reducing activities) so that you can focus more on making strategies rather than daily tasks, says Preeti. 
We got an opportunity to talk with Preeti, the founder of Virtual Wiz and see what she has to say. I am sure her interview with us will inspire you.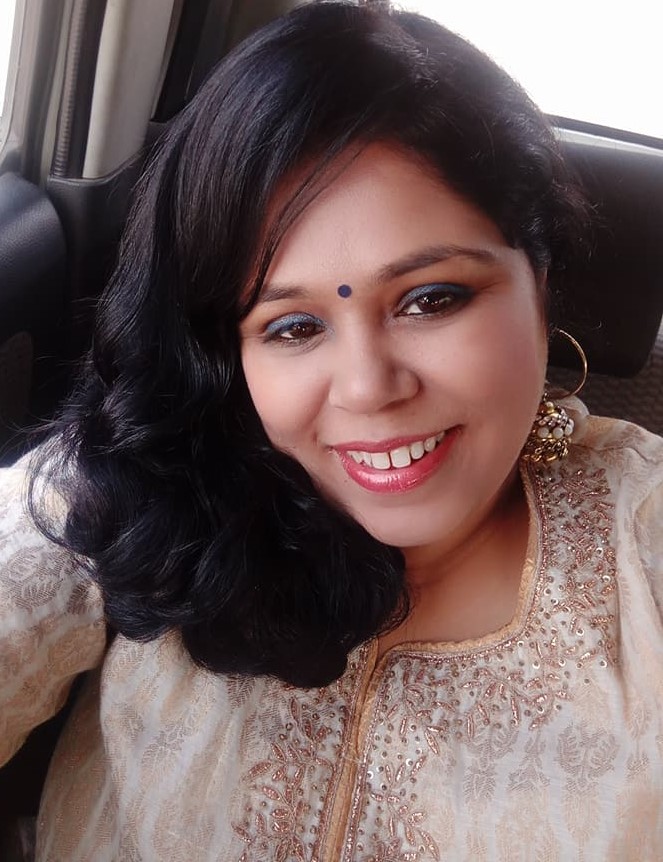 Give a brief info about your startup?
More then a Startup this is my dream which I saw with my eyes open
"The Virtual Wiz", where we help you in reducing your daily IRAs (Income reducing activities) so that you can focus more on making strategies rather than daily tasks.
For any business, your day to day tasks takes away all your energies. It has been researched that 20% of the business owner productive time yields 80% of the results. What normally happens is a business owner gets occupied in follow up and coordination right from the beginning of the Day. The challenges faced by business owners are improper Calendar Management, lack of follow ups, mismanagement of work, and delay in sending reports email or responses to potential clients ultimately resulting in loss of business. So what if you hire a dedicated Virtual Assistant who manages your daily tasks and things get sorted for you so that you focus on SALES or STRATEGIES!
What made you start your startup and what problem does it solve?
When you are out of Job after 14yrs and you have to share responsibilities with your husband and NO money to start a business then actually your mind comes in ACTION. The Virtual Wiz was born on 20th Oct'18.
I always wanted to help females who wanted to work and make money but can't do as they have kids or parents to take care. So started my venture wherein a span of 4 months I have given income source to 5 females so that they can live independently.
Women Helping Women
It solves all the problems that a business owner has like managing his calendar and backend activities
Saves Money
Saves Time
Organized
Reduce Operating cost
Strengthen Weak Areas
Increase Efficiency
Tell us about yourself, your previous jobs/ventures? What were you doing before this startup?
In my 14yrs of career, my life was a roller coaster ride. As I come from a conservative family where females don't work but I broke this tradition after my 12th. I started earning and never asked my parents money for further studies.
I worked with companies like India bulls, Escorts, Franchise India and BPO too, but not a 9-5 person as my mind always work 24hrs. Whenever life is smooth for me somehow, I don't like. When I started with India bulls everything was going fine but I quit my job and started my own venture of preschool where I had loss of 16 lakhs and husband lost his job and remained jobless for 3 yrs. I was broken, shattered but again gathered myself and took job in escorts of just 18 k then moved to Franchise India with 45K salary but again left as in my whole career my SELF RESPECT was what I earned and if that is hurt then money can't bound me.
Then in 2017 joined Raga Engineers as an EA but got first appraisal in 3 months and then after an year a good hike again but again left then on Oct'18 as everything was going fine.
Boss asked me what's next and I said will not do Job as will never get a BOSS LIKE YOU but will do some thing for sure.
Wanted to make money but not with Job but in business and heard somewhere that BUSINESS IS DONE WITHOUT MONEY.
That's how "The Virtual Wiz" started and within 2 months started making money more than salary that I left.
Where is your startup based out of? Why do you think that is the best place for you?
As per name we are Virtually everywhere.
As a startup founder, what are you paranoid about? What keeps you awake at night?
I am not paranoid about anything as for me if "People are talking behind your back, it means you are growing"
What keeps me awake is what more I can offer to my clients & my people. How my team can earn more
Who are your competitions and how are you better than them?
In my startup I have competitions with MYSELF
How hard is it to have a work life balance as a startup founder and how do you manage it?
It's not easy but I manage it with SMILE
Have you raised funding? If yes, then we would like to know the details. If no then please tell us if you are looking to raise.
NO
What's the biggest misconception people have about you? Why do they have that? What's the reality?
That I carry a attitude. As I work with them not as they hired me but as it's my brand that I am working for.
As there growth is mine so I have to get involved in this way only
What gets you excited about this company?
MY TEAM and what next on my plate
Tell us how a day in your life looks like? Your schedule for a day right from the time you get up till you hit the bed at night.
We mange day of 15 odd clients and our day is managed managing the
Tell us about your team and how did you meet each other?
I meet my team on FB and they all worked with me earlier in my journey with corporates and left Job due to personal reasons
Know a great startup story or want to share your own? Write to us at contact.bangaloreinsider@gmail.com and we will get back to you. For more updates follow Bangalore Insider on Facebook.
Please share your comments
Sponsored Ads
— — — — — — — — — — — — — — — — — — — — — — — — — — — — — —
If you are reading this article, please share a few minutes
Honestly speaking, it will be great to have your support
Hi everyone, I am Gaurav, the founder of the Insider Media Corp that runs Bangalore Insider. Without going into much details, I will just take a few mins of your time to let you know that your support can go a long way to help Bangalore Insider remain as the torch bearer of positive news that it is today. It was not so long ago when I started Bangalore Insider as my own way to contribute against negativity and to share my experience that negativity begets negativity and positivity begets positivity. Seriously speaking, I was tired of all the negative news that I used to read in newspapers every single morning. News about robberies, killings and all sort of negative news is not what you should start your day with. That is when I started Bangalore Insider and over the last few years, we have grown to be this popular publication that Bangalore Insider is today.
And all these have been possible because of the love and support of you, our readers. We are a small team of people just like you, who have dared to come up against the established norm and we are fighting every single day to bring you news and stories that can have a positive effect in your life. And we depend on our readers to help us continue in our endeavors. I am personally thankful to all the people who have helped us with the generous donations since our existence.
If you like what we are doing, you can support us in your own little way.
Please note that 18% of your contribution will be paid to government as GST, per Indian accounting rules.
Also, if you want to get in touch with me directly or have a chat, you can reach me on Instagram. Just shoot me a dm and I will get back to you.