If "holiday" is a cupcake, traveling during holidays are like adding cream and cheese on it. The savor of holiday no secret and above that a journey on our beloved holidays are likely drooling desserts. Because each time the dram destinations are becoming sweeter.
If it is possible, a trip around our globe on our vacation is a lifelong dream for many. Even our schedules are a bit packed that ember ignites our hearts to spare some days to fulfill our dream.
The comfy green pastures at the banks of a pristine brook, the fluffy pack of clouds that pampers the hilltops, the mouth-watering platters of cultures and the heartwarming redolence of evening breeze are a must taste a bowl of flavors. We may not find it all of this at a corner. It has been wafting around the planet along with the breeze of seasons.
Also, many of the finely woven spots around the globe have been trying to churn out their very best being to give an unforgettable experience for their admirers. They are practicing the promising tourism development models to become the most desired travel destinations around the earth.
Here is the list of some of the best emerging international travel destinations for the next summer.
Bhutan:
The only land on the earth where the purest form of air is found.  Bhutan has been appreciated for their environmental conservation policies and natural resource preservation initiative. This landlocked country neighboring with China, the eastern ridges of Himalaya and India at the south, is a treasure of surprising scenes.
As the eighth happiest country on earth and as the happiest country in Asia, Bhutan is a paradigm for every nation across the world. Known for its spiciness, Bhutan's cuisines are mouthwatering and thrilling. Every corner of Bhutan is touched by the color of prosperity- green. We can have a wide range of green roof spreading above the whole country.
Exceptional wildlife and untouched natural beauty can be harnessed over there. Bhutan reserves a puff of eternal-like peace for every visitor.
Nepal:
Nepal is more like a paradise.  From the top, we can watch almost half the universe. The snow-capped Himalayan Mountains are the playground for the high dwellers. Living-in-the sky is the very feel that a visit to Nepal promises. The mountain jungles and the snow-rich hilltops offer a lot of wonders that are probably we cannot find anywhere in the world.
The chilling weather and the enlighting highest of Nepal excites very traveler and thrills to climb and conquer the highest high in earth-the Everest.  Nepal has a lot more attractions that waft the redolence of tradition and history. As a pilgrimage spot for Buddhists and prominent destinations for Hindus, the visitor's purposes are various over here.
Thailand- Koh Samui:
As the second largest island in Thailand, Koh Samui is a dream spot for backpackers. This place is blessed with enchanting seascapes, and the canvas offers a picture perfect view, unlike any other destinations.
The paradise-like life is a promising experience that Koh Samui offers for its visitors. The Breathtaking untouched beaches are the main attraction. Also, the modern amenities to explore the essence of Koh Samui make us stay along the season.
Bali:
A picturesque isle that visibly makes us wow about the beautiful artifacts of the creator. Perfectly placed, amazingly colored and awesomely crafted. No one can overlook the beauty of Bali. There is no such a beach that we can nose out like Bali. Blessed with the surf worth waves and scenic coastal decorations and flavors.
Also, today Bali is no short of any facilities that make her visitors frown in anyway. Almost all the international amities such as spas, resorts, and villas, restaurants are there plenty in Bali. The Balinese, who are rich in culture and generosity are always open to receive their hosts with a promising smile. The authentic homestays and the reassuring traditional tastes of Bali always prompt the visitors to give a go again. Above that Bali is a place that offers all the awesome-feel stuff at an affordable budget.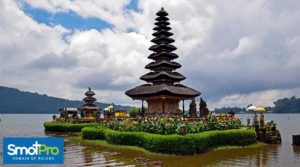 Vietnam:
In Vietnam, we have a lot to sip. The culture, the customs, the flavors, and the pretty quiet rural walkways lurk plenty of wholesome experience. Vietnam has many stories to tell, and most of the story should have Hoi An as its plot.
Hoi An is a port city which has a rich history and tradition since 15th century. We can see a blend of culture and a mixed heritage over there. As one of the world heritage site by UNESCO, the old town offers a soothing experience with an inspiring background music. The story-rich museums have a sack of stories to remember us the prolific past.
Laos:
As a small country located at the south-east Asia and landlocked, Laos is no smaller history, heritage, and natural beauty. Changes are not much welcome here, Laos has it own pace and practices. They are busy to keep them not very busy. We can witness the streaks of peace and calmness all over Laos.
It will nourish our souls and teach us to live quite. We can feel the confluence of peace and happiness at the streets of Laos and the authentic voice of nature there.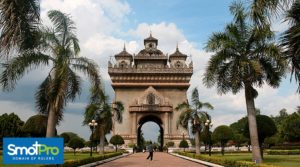 Singapore:
The reasons for visit Singapore is plenty. It cannot confine in a single word.  The sequence of attraction is kept adding every time. Singapore has all the equipment to thrill us out. The active city life inspires us ti outdo more and be proactive to do anything.
The world's largest indoor sky diving and the try-worth journey on the cable car is some of the amazing entertainment that evokes our action heroes inside. Also, the art-rich city corners and the popular museums around Singapore serves an adorable treat for the visitors. The colorful flavors and the nightlife with spicy platters are also a must-have in Singapore.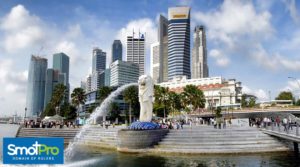 The thrilling elements that await for us is an unending list. To tap out all the exciting experiences at a go, visit SmotPro for an affordable package to bridge your dreams this year. Let's start this year amazing. Grab this opportunity to explore these highly customizable travel packages and start experiencing the mother earth.
The author of this article is Sojy N. The views and opinions expressed in this article are those of the author and do not necessarily reflect the official policy or position of Bangalore Insider.
Disclaimer: This is a sponsored article. 
Know a great startup story or want to share your own? Write to us at contact.bangaloreinsider@gmail.com and we will get back to you. For more updates follow Bangalore Insider on Facebook.
Please share your comments
Sponsored Ads
— — — — — — — — — — — — — — — — — — — — — — — — — — — — — —
If you are reading this article, please share a few minutes
Honestly speaking, it will be great to have your support
Hi everyone, I am Gaurav, the founder of the Insider Media Corp that runs Bangalore Insider. Without going into much details, I will just take a few mins of your time to let you know that your support can go a long way to help Bangalore Insider remain as the torch bearer of positive news that it is today. It was not so long ago when I started Bangalore Insider as my own way to contribute against negativity and to share my experience that negativity begets negativity and positivity begets positivity. Seriously speaking, I was tired of all the negative news that I used to read in newspapers every single morning. News about robberies, killings and all sort of negative news is not what you should start your day with. That is when I started Bangalore Insider and over the last few years, we have grown to be this popular publication that Bangalore Insider is today.
And all these have been possible because of the love and support of you, our readers. We are a small team of people just like you, who have dared to come up against the established norm and we are fighting every single day to bring you news and stories that can have a positive effect in your life. And we depend on our readers to help us continue in our endeavors. I am personally thankful to all the people who have helped us with the generous donations since our existence.
If you like what we are doing, you can support us in your own little way.
Please note that 18% of your contribution will be paid to government as GST, per Indian accounting rules.
Also, if you want to get in touch with me directly or have a chat, you can reach me on Instagram. Just shoot me a dm and I will get back to you.