Sponsored Ads

SheVentures is a Bangalore based startup founded by Shravni.
I'm most worried about not working with people who display the same level as passion and intensity as me. I want to make a change and I have so many different plans for the future, but I need people beside me. I can't work alone. I need to be a part of the team. It took me a while to get adjusted to India and the people, says Shravni.
We at Bangalore Insider had an opportunity to have an interview with the founder of SheVentures. Here are the excerpts.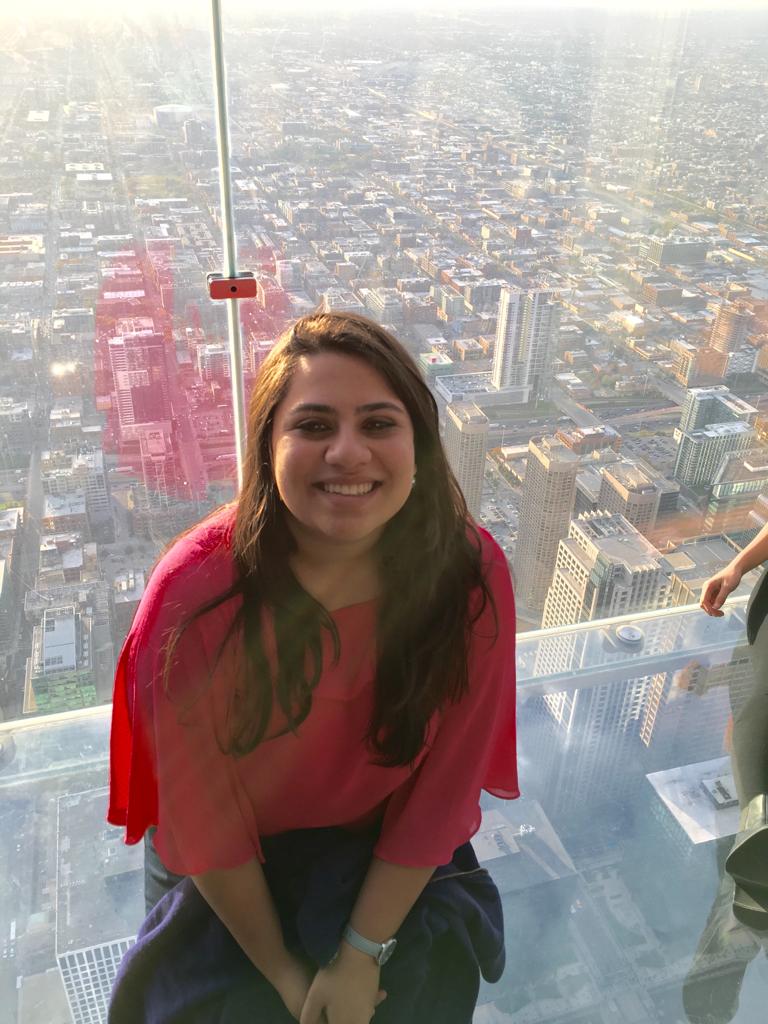 Tell us about yourself, your previous jobs/ventures? What were you doing before this startup?
I'm born and brought up in Bangalore, and I went to a liberal arts college called Claremont McKenna College to study economics and psychology. I graduated and was offered the TFI fellowship, however due to time constraints, and health constraints – I didn't take it up. I joined WeWork in Bangalore, however after working there for 5 months, I decided I needed to focus and pursue my passion, and then started SheVentures.
Where is your startup based out of? Why do you think that is the best place for you?
It's based out of Bangalore. Bangalore has the most vibrant food scene in the country. There's the perfect mix of traditional and modern. Since the number of expats in Bangalore are high, there's a higher awareness of the benefits of going vegan, or being gluten free. We're also a healthy city, and thus I thought for me to learn and grow, Bangalore was the best. It helped that I'm from here and that my parents live here too!
As a startup founder, what are you paranoid about? What keeps you awake at night?
I provide professional services. For me, I'm most worried about not working with people who display the same level as passion and intensity as me. I want to make a change and I have so many different plans for the future, but I need people beside me. I can't work alone. I need to be a part of the team. It took me a while to get adjusted to India and the people. I found America black and white, and it suited me. Getting used to the shade of grey in India is still hard, and that's my biggest problem.
Who are your competitions and how are you better than them?
I don't think competition is the right word to use. I derive inspiration and strength from people and agencies who are constantly upping the stake of digital marketing, while I drive a message that's unique. My primary goal is to educate people and drive a message. Don't think anyone's better than anyone else. People have different strengths, and we're all just trying to find a groove.
How hard is it to have a work-life balance as a startup founder and how do you manage it?
Work-life balance is the most important thing to me in my life. In college, I was a part of a team that was analysing different work cultures across companies, and putting across solutions that could increase productivity and the work-life balance for employees who were both millennials and baby boomers. It's pretty hard for me at times, because situations that are beyond our control arise and we need to work towards solving it. I'm always thinking about work (on the weekend too), but I'm able to pursue all my interests (Dancing, blogging) because I'm in control of my own schedule. So that's a break from working for me, and it contributes to relieving stress and increasing the happiness factor. I'm able to travel when I want and take long breaks and that's important to me.
Have you raised funding? If yes, then we would like to know the details. If no then please tell us if you are looking to raise.
No, I haven't raised funding. I'm in the process of expanding but the ideas haven't been ironed out yet. We're working on it, and may look to raise funding later. Right now, all we're focused on is spreading a message and helping businesses drive traffic by doing so!
What's the biggest misconception people have about you? Why do they have that? What's the reality?
Biggest Misconception that people have about me is that my family's funded me. My family is my biggest support, and I speak with privilege when I say that I didn't have to worry about rent/laundry/food at home, because my parents look after me. While I come from a family business that's been around for over 80 years and exists in 4 cities, this idea was my baby. My fathers and my uncles taught me the basics about importance of relationships, people management and work-ethics, but all that I've built has been through my blood, sweat and tears (more often that you'd think).
What gets you excited about this company?
Food!!! I love food. Lovee it! It's the best thing in my life. I don't drink much, because I look at using up those calories to eat something I'd like to eat. I grew up with fabulous cooks. My uncle, my mom and my dad's sister are brilliant, and they pushed me to pursue something in the food business. Some of my good friends' mothers too are fabulous cooks and we've all eaten very good, healthy, tasty food growing up, and that's what makes me excited about it. Knowing that the opportunities are limitless! But as Indians, we haven't become aware about what suits our body and what doesn't. Indians don't know if they're lactose intolerant, or if they can't process gluten, and I want people to be able to eat out and have options that suit their dietary restrictions. So combining tasty with healthy is the best thing about the company! Innovation is exciting.
Tell us how a day in your life looks like? Your schedule for a day right from the time you get up till you hit the bed at night.
Everyday is different. That's the beauty of being an entrepreneur. I'm still trying to establish a structure, but it's hard. My waking times are different too! But I usually wake up by 9, eat breakfast, catch up on emails, then catch up on calls, study for a bit (attempting my GRE), shower, eat lunch, head out for meetings, hit the gym, shower, eat dinner, finish up a little work and then unwind by reading/watching tv/going out with friends and the family. It's keeps getting shuffled, but I never miss a workout and stick to my meal times.
Tell us about your team and how did you meet each other?
A friends friend approached me a year ago to get a job at the place I was working at, and I was very impressed with her. So when I started this, I reached out to her and she brought in 2 of her friends, who were brilliant. One of them (Nihal) actually really helped me understand what we should focus on and believes that SheVentures is his baby too and now, I'd be lost without him! My photographer (Vignesh) is the brother of my best friend, while people say that nepotism played a role, the boy really worked hard and proved himself to be a great asset to the team! Ammar (who's a trained chef) came onboard to help us understand food in a deeper manner. He knows food inside out and happens to be a reference of my best friend. Everyone came through a referral or a known person. My team is most important to me. I love them as individuals and as colleagues. They're kind and driven people with the same goal of growing SheVentures. I cannot work alone. I believe in teamwork and anything I've achieved today, is also because of their dedication.
Know a great startup story or want to share your own? Write to us at contact.bangaloreinsider@gmail.com and we will get back to you. For more updates follow Bangalore Insider on Facebook.
Please share your comments