Sponsored Ads

Looking for a coworking space in Bangalore can get quite difficult considering the plethora of options available in the city. Every single day there is news about a new co working space cropping up in Bangalore. But who is complaining? The more the merrier, right?
Certainly, in this case. Due to the tough competition among the companies, it is now relatively easier to find an office space for rent in Bangalore within your budget. Startups in Bangalore love shared offices and any visit to a shared office space in Bangalore will take you to a different zone altogether.
What is a co working space?
A co working space is a shared office space where companies and individuals can rent seats according to their requirement. But the advantages of co working space is not only limited to that. When being in a co working space, you need not bother about the general things like housekeeping etc. Everything is taken care of by the co working space.
There are different plans that most co working spaces have. They range from a floating seat, to a dedicated one to a private cabin space.
Floating seat: In a floating desk, you do not have any seat assigned to you. You get what is available. If you come in early, you get the seat of your choice.
Dedicated Seat: The dedicated seat plan gives you access to a desk which is yours. You can leave your belongings in the storage provided along with it. No one else will be able to occupy this seat as this has been assigned to you. It is slightly expensive than your floating seat.
Private cabin: If you want your own private cabin in the co working space, you can get that too. It is the same as having a dedicated space except that you will have your own cabin. The charges are based on each seat inside the cabin and not on the overall area of the cabin.
Abundance of co working spaces
Bangalore has seen a tremendous rise in co working spaces over the last couple of years. If you are looking to find an office space for rent in Bangalore, there are high chances that you will find one next to your house itself. And if you are just looking to have a virtual office in Bangalore, you can find them in abundance as well. Most of these co working spaces offer virtual office facility where by it becomes your virtual office and you can receive your official communications in that address.
Best co working spaces in Bangalore:
Cowrks:
Cowrks is one of the most sought after co working spaces in Bangalore. With office spaces in prominent regions of Bangalore, they are well spread through out the city. The design of their workspaces is such that it inspires people to put in that extra effort in their work.
With regular events related to the startup community Cowrks makes sure that you have a productive and awesome time while being at office. It is one of the most beautiful workspaces that you will ever come across.
How to contact?
You can reach Cowrks on this link or at 088800 00218
91 Spring Board
91 Spring Board is a co working space that not only gives excellent co working facilities but is also easy on your pocket. They have a range of centers in most parts of Bangalore. Having been in this industry for quite some time now, 91 Spring Board is the choice of many startups who like to have all the facilities of a co working space as well as a less bill to foot.
How to contact?
You can contact 91 Spring Board on this link.
WeWork:
WeWork is a global behemoth that opened its first co working space in India in July 2017. Since then, it has expanded massively in all the metros of India. WeWork is the biggest co working workspace in the world with shared office spaces in almost all the continents.
With great design, a vibrant community of entrepreneurs and freelancers, WeWork provides the perfect place to work, network and take your company to the next level.
How to contact?
You can reach Wework on this link or at 1800 123 365 365
The Hive, VR Bengaluru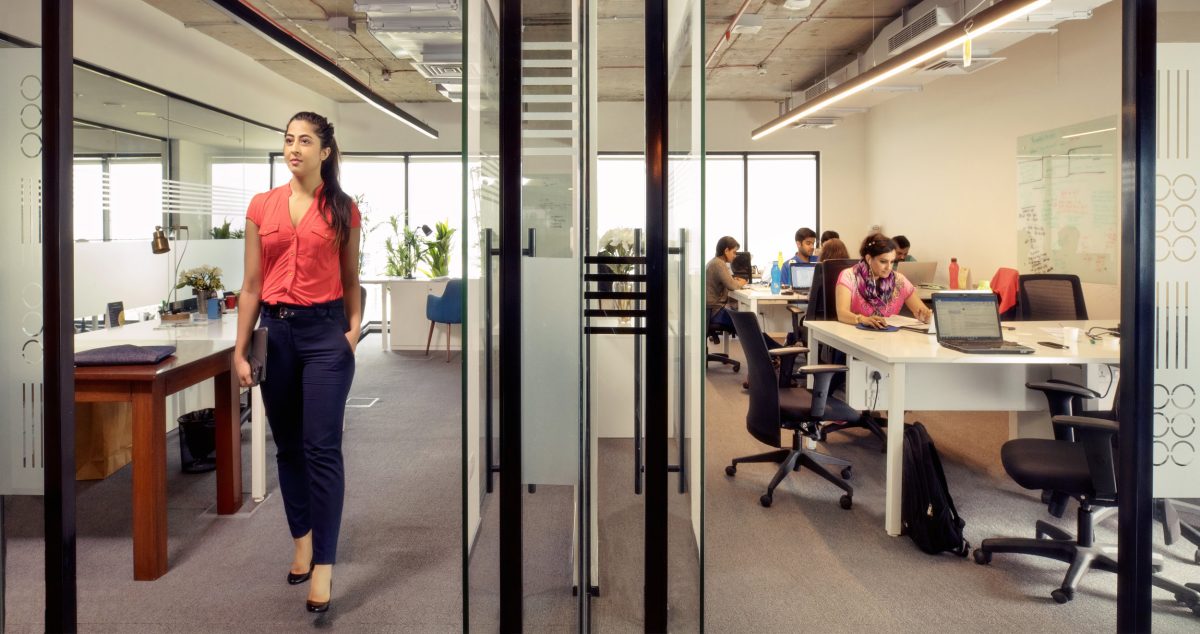 The Hive workspace is located in one of the best malls in Bangalore – VR Bengaluru. It is one of the best co working spaces in Bangalore that not only offers an excellent shared office to work from but the advantage of being in a mall. With a movie theatre and a range of restaurants in the same building, you will not have to worry on how your colleagues will chill after work hours. It is in Whitefield which is one of the main IT hubs of Bangalore.
How to contact?
You can contact The Hive on this link or at 70222 74000.
Please share your comments